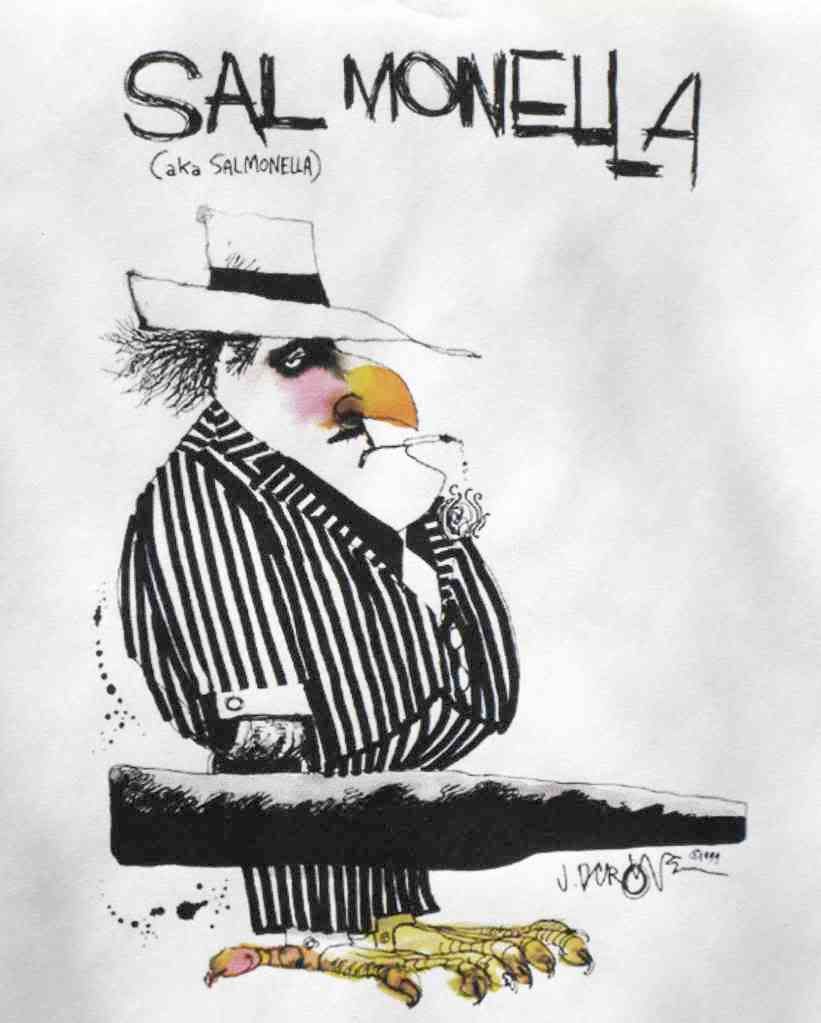 Pet owners woke up this morning to the news of yet
another major recall
of dry dog and cat food. The recalled items, which may be contaminated with
Salmonella
Schwarzengrund, were manufactured in the Everson, PA facility operated by Mars Petcare.
According to the
recall notice
, Mars claims to have initiated the recall as a "precautionary measure" after it was alerted to
"... a possible link between dry pet food produced at the plant and two isolated cases of people infected with
Salmonella
Schwarzengrund."
Yesterday evening's recall is the most recent in a series of reports of
Salmonella
contamination and illness outbreaks associated with products from the Everson facility. Let's review the time line.
September, 2007:

CDC

reports that pet food manufactured in a Mars Petcare plant located in Pennsylvania was linked to an 18-state outbreak of

Salmonella

Schwarzengrund. The outbreak began in January 2006, and dragged on until September 2007. The outbreak strain was recovered from the stools of two dogs living in the homes of outbreak victims, and in the environment of the production facility. It was also recovered from unopened bags of two brands of dog food produced in the Pennsylvania facility. Mars recalled selected bags of those two brands on August 21, 2007. Because the outbreak strain was not isolated from unopened bags of the brands that were purchased by outbreak victims,

Mars got away with

a very limited product recall.


July 29, 2008:

Mars Petcare shuts down

its Everson, PA production facility after an isolate of

Salmonella

Schwarzengrund detected in the plant environment was a match for the strain that sickened two individuals.


August 10, 2008

: Mars Petcare announces a

limited recall

of Pedigree® Complete Nutrition Small Crunchy Bites (20 lb. bags) due to possible contamination with

Salmonella

(no mention of whether or not this also was Schwarzengrund). The company claimed that this was due to an "on hold"

Salmonella

-positive ingredient having been shipped in error to their Tracy, CA manufacturing facility. The recalled items were, according to Mars, sold only through Albertson stores in Las Vegas and Southern California.


August 14, 2008:

The California Department of Public Health advises consumers that the recalled pet food

also was sold in Costco stores in California

.


September 12, 2008:

Mars Petcare announces its product recall of all dog and cat foods manufactured in the Everson facility between February 18, 2008 and July 29, 2008.

Mars Petcare clearly is more protective of its profits than of its customers and their pets. The company recalled as little product as it could get away with in response to the 2007 outbreak. It failed to eliminate the source of contamination in its Everson facility. The company minimized the scope of its August 2008
Salmonella
problem. And Mars Petcare delayed for more than a full month – from July 29th to September 12th – before announcing its most recent recall.
We don't yet know whether or not the same strain of
Salmonella
Schwarzengrund was the cause of both the 2006/2007 outbreak and this year's illnesses. But it would not be a surprise to find out that the same strain is behind both outbreaks.
Mars Petcare
boasts that
"[t]he love for dogs and cats is big business at Mars Petcare."
It would appear that the company trades on their customer's love for dogs and cats to generate big business for Mars Petcare,  and for its parent company,
Mars, Incorporated
.