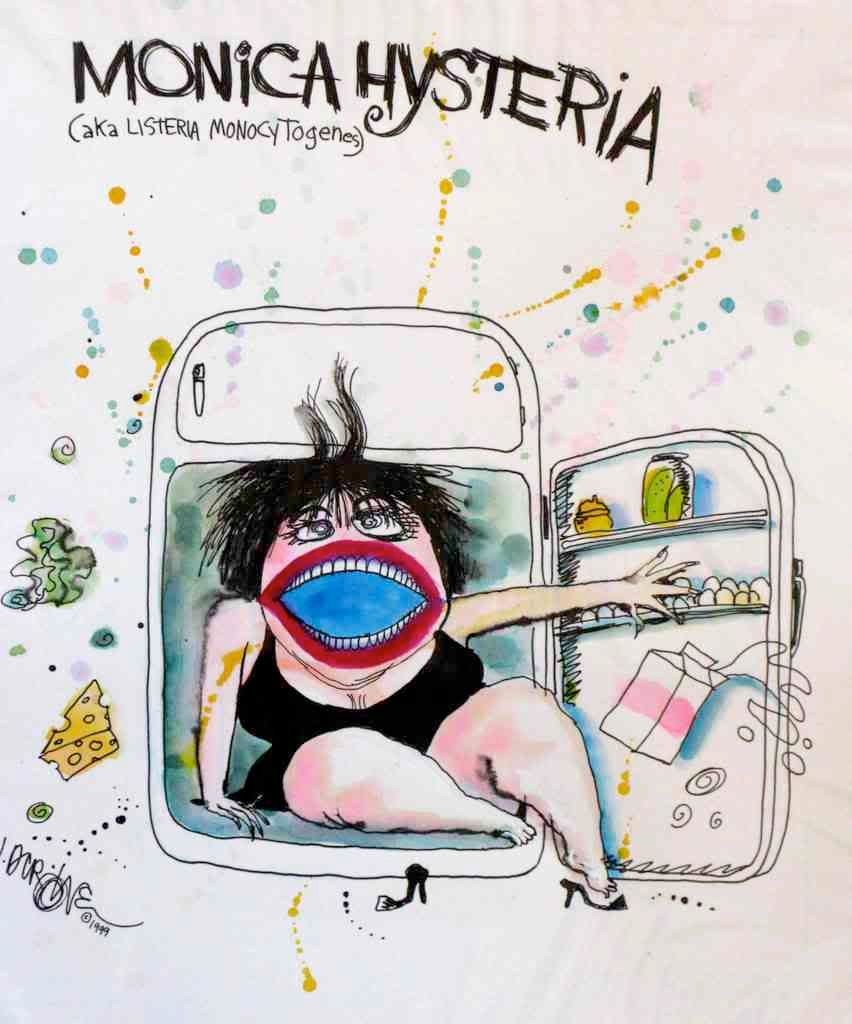 In case anyone is wondering why the Québec Ministry of Agriculture's recall of cheeses seems to be never-ending, the
Ministry of Health and Social Services
(MSSS) made the reason clear in its press release yesterday. For readers of this blog who don't understand French, following is our translation of the key explanatory paragraph:
The Department of Public Health Protection recommends that the public not consume cheeses cut and purchased before September 7 at any one of the 300 retail points of sale reported by the Québec Ministry of Agriculture, Fisheries and Food (MAPAC). It is possible that these cheeses have been in contact with cheeses contaminated by the bacterium

Listeria monocytogenes

. The contamination may have occurred, for example, when someone neglected to disinfect a knife or working surface between cutting two cheeses, one of which was contaminated. This is referred to as cross-contamination. If you have purchased a cheese from one of the distribution points listed on the MAPAQ web site, it is recommended that these cheeses be discarded, along with any other food with which they may have come in contact, or which were handled using the same utensils. It is extremely important to wash with soapy water containing a small amount of bleach all kitchen utensils and containers that have been in contact with the cheeses (refrigerator shelves, cutting boards, knives, dishes, etc.)
Retailers, who are taking a financial hit from this massive recall,
are complaining
that the government is overreacting. Given, however, number of different brands and manufacturer listed in the
MAPAQ recall notices
, cross-contamination is a real possibility. 
Meanwhile, the size of the Québec outbreak continues to grow. The
province
now has confirmed 22 cases of listeriosis – 3 of them newborn infants – due to the cheese outbreak strain (up from 15 cases
as of September 6
), and one person infected with that strain has died. 
It's understandable that MAPAQ is taking extreme measures to contain the outbreak. Perhaps MAPAQ also should reexamine its
recently announced plan
to liberalize rules for production and sale of raw milk cheese in the province.