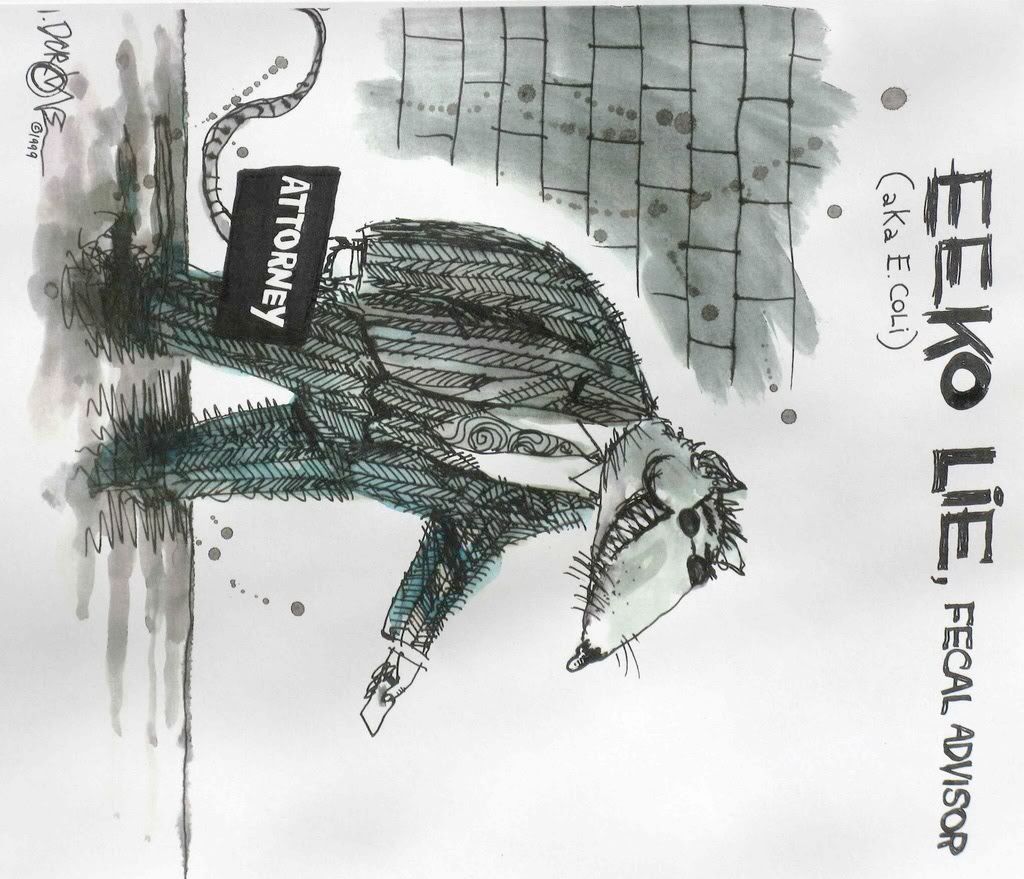 The
Oklahoma State Department of Health
has received the results of its environmental swab samples. The state found no trace of
E. coli
O111 on any of the food preparation and serving surfaces at the Country Cottage restaurant.
Under normal circumstances, this would be good news. But in the context of the state's outbreak investigation, thought not unexpected, it is a disappointment. 
Investigators had hoped that their swab samples might yield a clue to the source of the pathogen that has sickened 206 residents of the northeastern part of Oklahoma and has killed one man. 
Now they must pin their hopes for an answer to the mystery on lab results from food samples, and on the statistical analysis of information obtained during interviews with restaurant patrons. Those interviews are continuing, with the assistance of CDC staff members who have joined the investigation team.
The state has been conscientious about issuing daily reports on the status of its investigation into this outbreak. Those reports, however, have been strangely silent about any interviews conducted with restaurant employees, or any lab tests of employee stool samples. Why?
OSDH continues to ask anyone who ate at the Country Cottage restaurant between August 15 and August 23 – and especially during the period of August 15-17 – and who has not yet been interviewed, to please contact the Department of Health, toll-free at 1-800-990-2769.