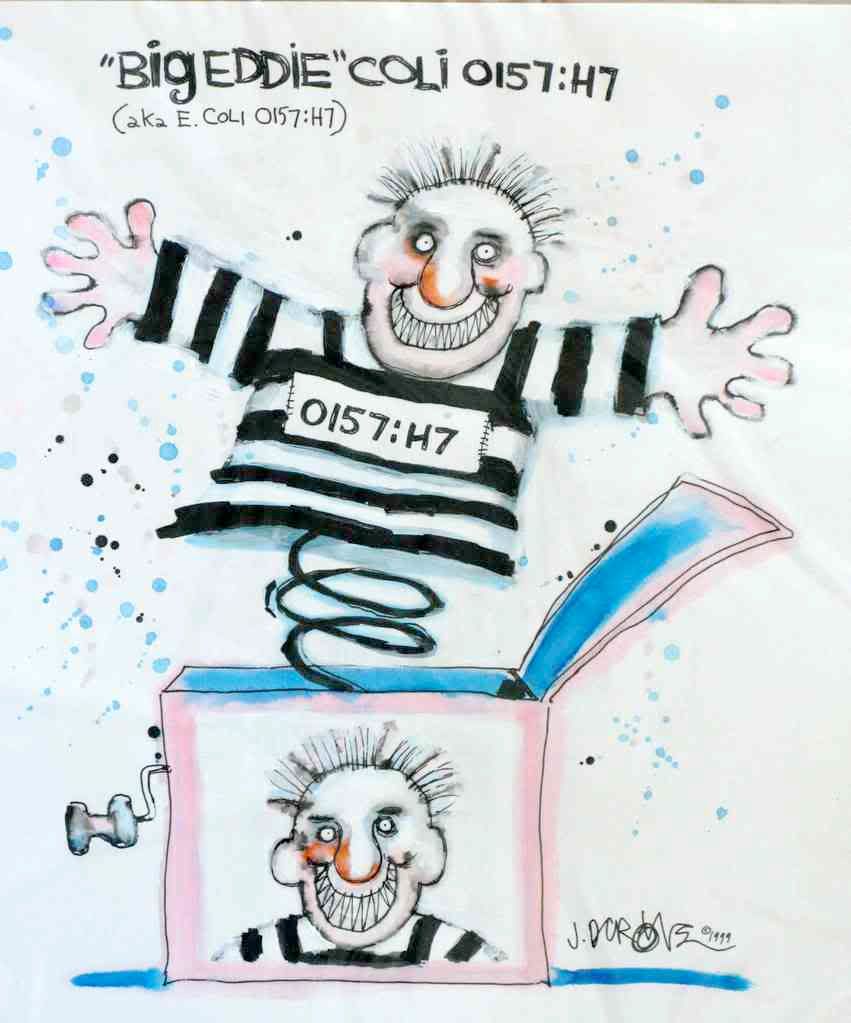 The
Illinois Department of Public Health
has added its voice to the
contaminated lettuce alert
issued last Friday by the Michigan Department of Community Health.
Six residents of Illinois were infected in late August and early September by
E. coli
O157:H7. The cluster of illnesses all were caused by the same strain of
E. coli
O157:H7 and the source was traced epidemiologically to chopped and shredded lettuce distributed by Aunt Mid's Produce Company (Detroit, MI).
The same strain of
E. coli
O157:H7 also is responsible for 26 illnesses in Michigan – including the outbreak cluster at Michigan State University – and an unspecified number of cases in New York, Ohio and Oregon.
Federal and state authorities are working with
Aunt Mid's
to trace the source of the contaminated lettuce, which was supplied to restaurants, institutions and food service operations. The company has suspended production and sale of its iceberg lettuce product line until the source of the problem has been found and corrected.