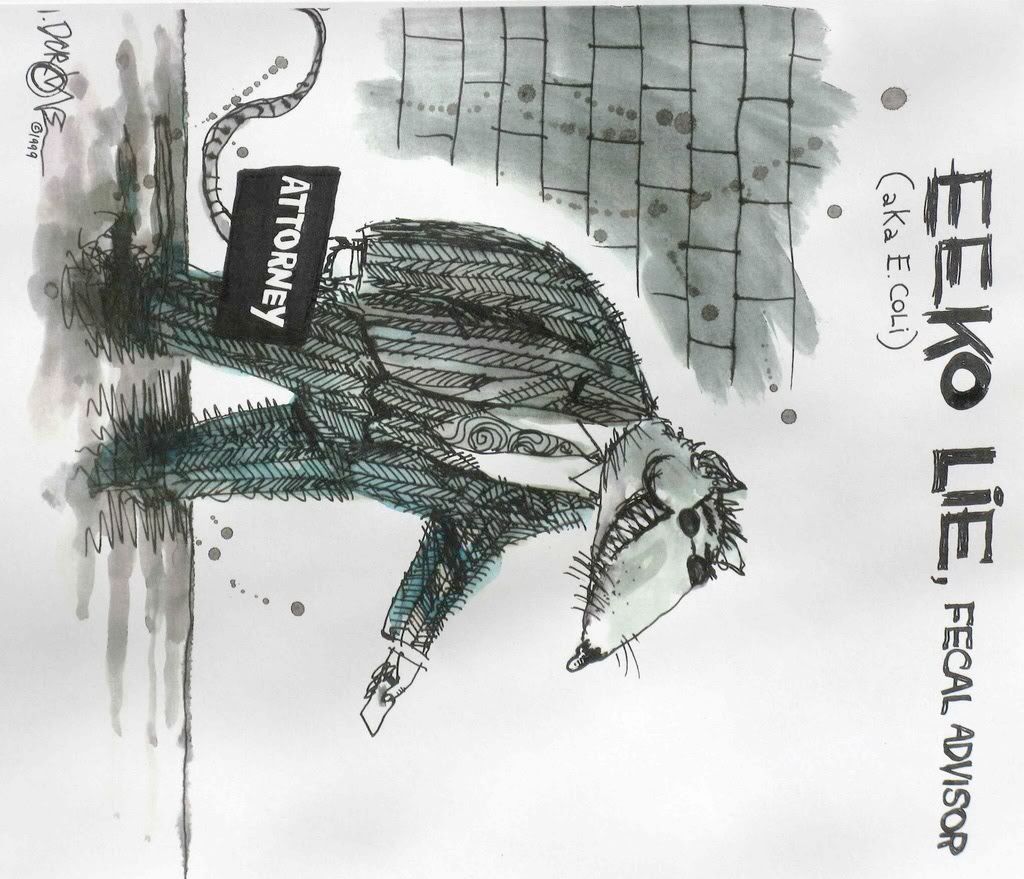 Northeast Oklahoma's
E. coli
outbreak keeps on getting worse.
The state's
Department of Health
reported this morning that at least 206 people – among them, 149 adults and 53 children – have now been infected with
E. coli
O111. Victims range in age between 2 months and 88 years, and one person has died as a result of his infection.
Most of the victims ate at the Country Cottage restaurant in Locust Grove, OK
between August 15th and August 23rd
. Not all of the restaurant's patrons became infected, however, and not all of the victims ate at the Country Cottage.
Investigators are still puzzling over the source of the infection. Suspicion fell, briefly, on water from a private well. This possibility now has been discounted. The state continues to interview victims and other restaurant patrons – more than 500 people have been contacted so far –  and is conducting an intensive microbiological investigation of the restaurant's food preparation and serving areas.
The symptoms reported by the victims of the outbreak suggested, at first, that
E. coli
O157:H7 had decided to pay a visit to Locust Grove. But
the culprit
proved to be a different, and – at least in North America – far less common strain, known as
E. coli
O111. Unfortunately, though less common,
E. coli
O111 has proven itself to be just as virulent as its better-known relative.
E. coli
O111 is better known on the other side of the world – in Australia, where
E. coli
O157:H7 is far less prevalent than in North America or Europe.
In 1995
,
E. coli
O111 was responsible for an outbreak of hemolytic uremic syndrome that sent 23 children in and around Adelaide, South Australia to hospital. Sixteen of the victims required dialysis, and one little girl died. The microbe was recovered from several samples of mettwurst, an uncooked, semidry fermented sausage. All of the contaminated sausages were from a single manufacturer. 
Although uncommon,
E. coli
O111 is not completely unknown in the United States. A 2004 outbreak of severe gastroenteritis in
New York State
was traced to unpasteurized apple cider that was contaminated with
E. coli
O111 and
Cryptosporidium
.
That outbreak
was responsible for 213 illnesses; 15 of the victims were hospitalized.
It is fruitless, at this point, to speculate on the source of Oklahoma's 
E. coli
O111. That will only be determined – if at all – as a result of the state's epidemiological and microbiological investigations. Until the investigation has been completed, the Country Cottage restaurant will remain closed. And the mystery will deepen.