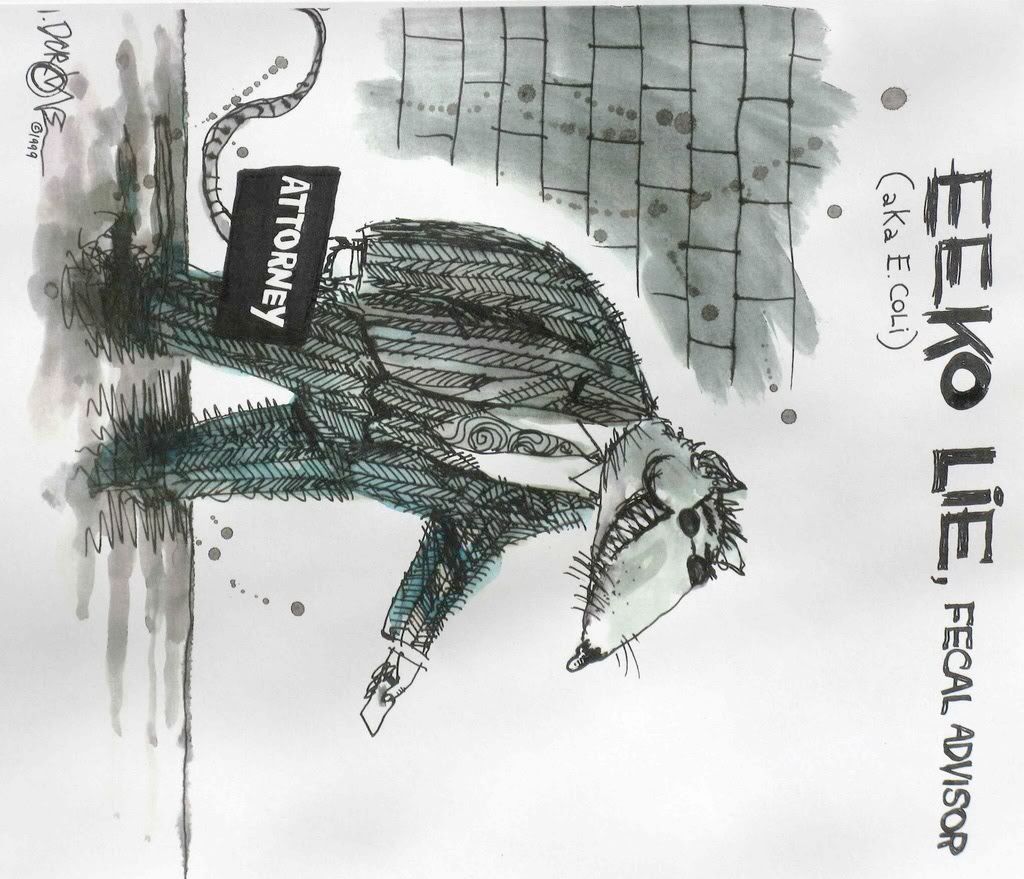 Oklahoma's State Department of Health (OSDH) investigators are still scratching their heads over the source of the
E. coli
O111 strain that has sickened 206 people and killed one. They may not have the answer yet, but one must give them an "E" for Effort.
According to the
update
posted late this afternoon on the OSDH website, state investigators – and three staff members from the CDC – spent their weekend interviewing 310 additional patrons of the Country Cottage, the restaurant that is at the epicenter of this outbreak. So far, 1,300 people have been interviewed in an attempt to differentiate between the menu or buffet items eaten by outbreak victims, and food eaten by those who did not become sick.
OSDH has not mentioned the total number of cases since the 
September 3rd update
. We can probably assume this means that the number of new cases has dried up and that the final tally will remain at 206 victims, including one death.
The weekend's interviews generated the names of another 300 or so restaurant patrons. These individuals will be contacted and interviewed. CDC staff members are assisting both in the interviews and in the epidemiological analysis of the information obtained from restaurant patrons. The state also is waiting for lab results to arrive for environmental swabs and food samples taken at the restaurant.
There has been no official indication whether any employees of the Country Cottage restaurant became ill, or whether the employees were asked to submit a stool specimen for lab testing. It would be usual, in this type of investigation, to make such a request of all restaurant staff. But cooperation with this sort of request is voluntary.
If luck is on the side of the investigation team, the lab results and interviews will provide some answers. Otherwise, the source of this outbreak will remain a mystery forever.