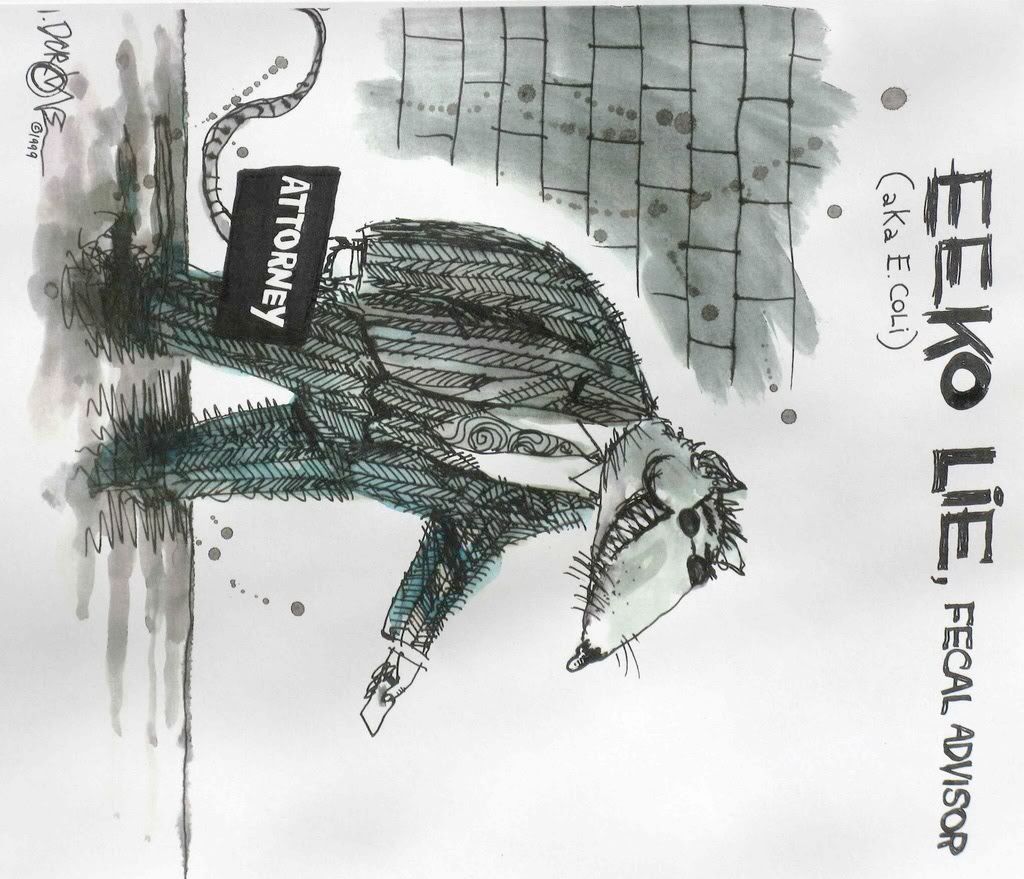 The state's
Department of Health
has conducted nearly 600 interviews so far – with 200 more still to come – in its investigation into the
E. coli
O111 outbreak that has been linked to the Country Cottage restaurant in Locust Grove. The town is situated in the northeastern part of Oklahoma, about 50 miles from Tulsa.
At this stage of the investigation, nearly two weeks after the last victim ate at the Country Cottage, the state is fairly certain of the following:
The

E. coli

that has sickened more than 200 people did not come from the well located on the restaurant property;

No other restaurants or food sources appear to have been involved in the outbreak; and

Most of the victims ate at the Country Cottage restaurant between August 15th and August 23rd.   

The most probable sources of this rare (for the United States) strain of
E. coli
are either a food that was prepared and served exclusively at the restaurant or a human carrier – perhaps someone who had traveled recently outside the United States. Since the Country Cottage offers a buffet, the carrier could have been either a restaurant worker or a customer. The one-week window would suggest a worker, unless management was very lax in its sanitation routine.
Country Cottage was inspected under Oklahoma's food service establishment inspection program on August 23rd. The restaurant was cited for several violations, including two critical holding temperature violations, either of which could have contributed to this outbreak. These were described in the
inspection report
, available on-line, as:
Cold Hold (41/45 F)

Hot Hold (140 F)/Time Control

Attention to correct holding and display temperatures is fundamental. Neglecting to do so is unpardonable. Holding food for any length of time at temperatures between 45ºF and 140ºF is a recipe for an outbreak. 
At nearly two weeks after the last theoretical exposure date, we are nearing the outer limits of the
incubation period
for this type of
E. coli
infection. The outbreak is unlikely to grow much larger. And that's good news for Locust Grove. The town will survive.
Whether, and in what form, the Country Cottage restaurant will survive is another story.