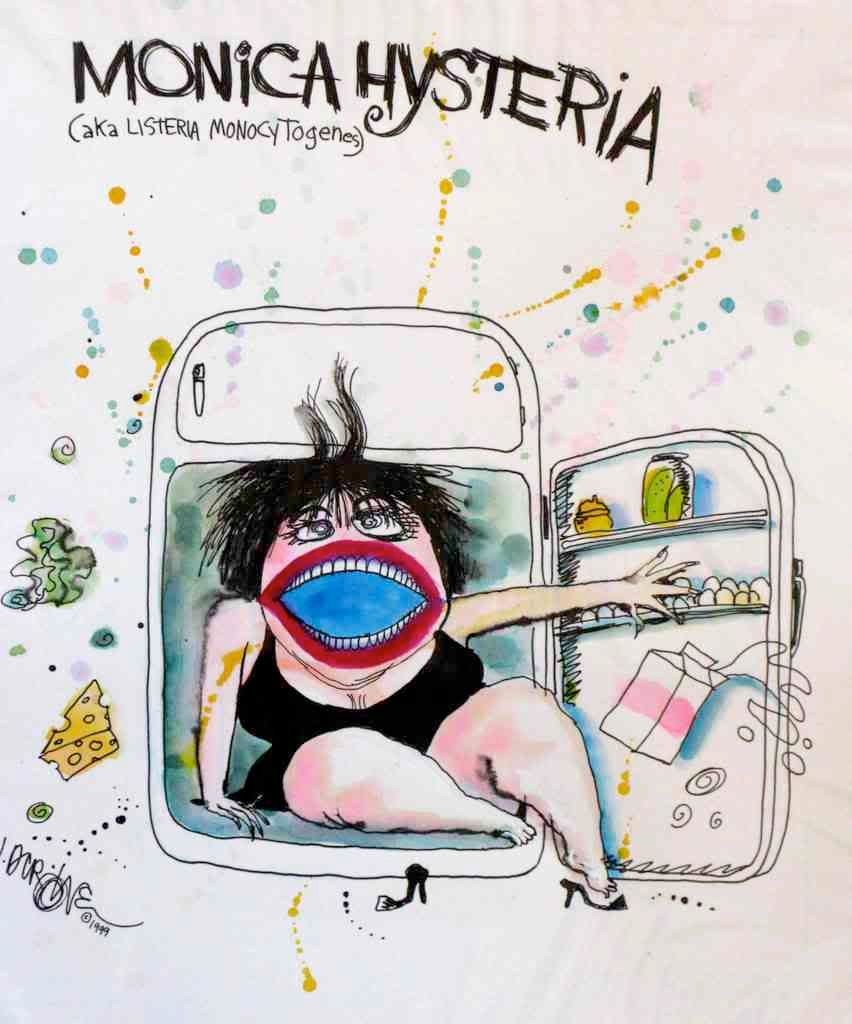 The
Public Health Agency of Canada
released another update this afternoon on the Canada-wide outbreak of
Listeria monocytogenes
that has been linked to processed deli meats from Maple Leaf's Bartor Road plant.
According to the report, the number of confirmed cases of listeriosis – 38 – remains unchanged from
two days ago
. And the number of outbreak-related deaths also has remained stable, at 13. Eleven of the deaths were reported in Ontario, and one each in British Columbia and Alberta.
Twenty suspect cases remain under investigation, including 8 in Ontario and 9 in Quebec, and 6 deaths (4 of them in Ontario) have not yet been either eliminated from the outbreak tallies or confirmed as being outbreak-associated.
One more retail-level recall announcement was released this morning, and our
consolidated list
was updated accordingly. But, for all practical purposes, the worst is over – except for the politicians and Maple Leaf executives, all of whom must answer for their actions prior to and during this outbreak. And for the victims and their families.
One question, though, has remained unasked. What is the source of the
Listeria monocytogenes
that sickened all of the "suspect" cases unlinked to the Maple Leaf outbreak strain? Most of those listeriosis victims, as well as the illnesses and deaths still under investigation, are from Quebec and Ontario. Could any of these people have been infected by the several varieties of
Listeria monocytogenes
-contaminated cheeses that have been recalled in these two provinces during the last two weeks?
It's not unheard of for two different strains of the same pathogen to cause two unrelated outbreaks in the same country within a relatively narrow time window. We saw it happen this year in the United States, when
E. coli
O157:H7
was the cause of two separate multi-state outbreaks.
Don't be surprised if a second – even a third – Canadian outbreak of
Listeria monocytogenes
comes to light in the near future.