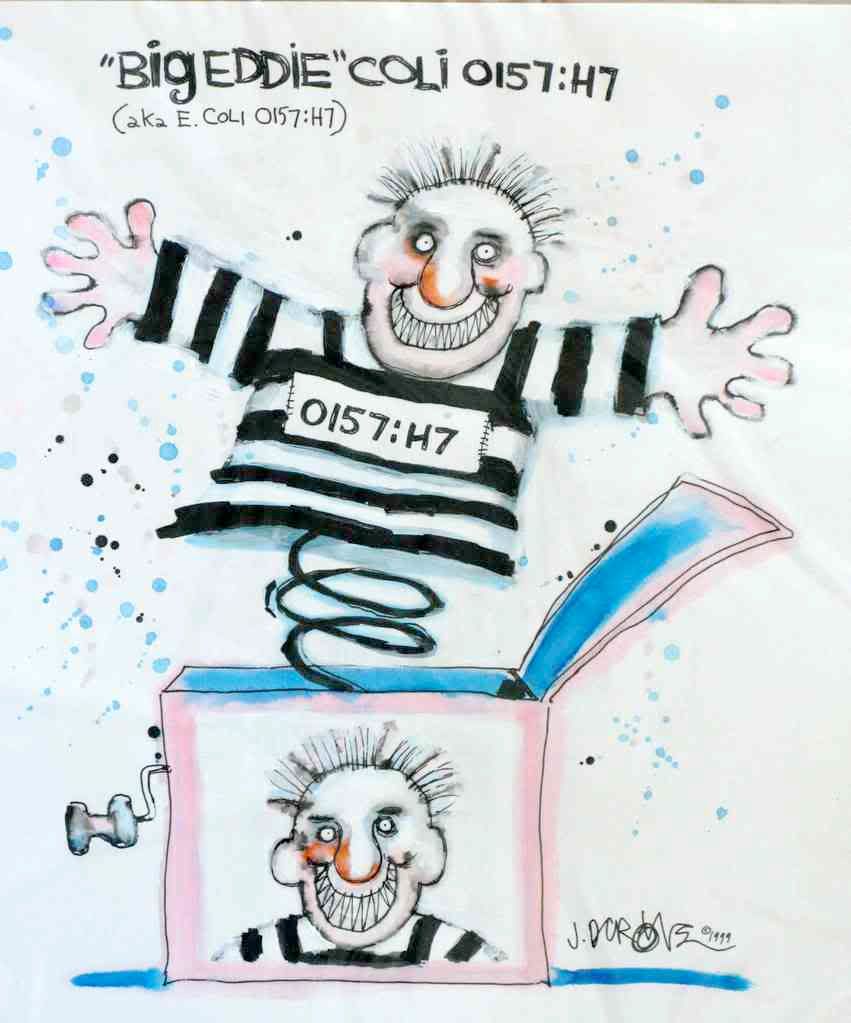 The public relations staffer at Michigan State University who put together today's news release must have failed Communications, Math 101, or both. It's almost impossible to tell how many students may be victims of the
E. coli
O157:H7 strain that has sent seven students to hospital.
The
first report
of the campus outbreak indicated that ten students were suffering from "infectious diarrhea" and seven of the ten had been hospitalized. Three of the students were confirmed to have been infected by the same strain of
E. coli
O157:H7.
According to the update
issued today by MSU
, all seven of the hospitalized students have been released. The number of lab-confirmed outbreak cases has increased to six. That's straightforward.
But it's difficult to tell how many "probable" cases are still under investigation. The MUS news release refers, in one paragraph, to
"... another 13 people who, because they all had cases of bloody diarrhea, are thought to be "probable" victims, although none of these nine students needed to be hospitalized."
And in a later paragraph, to 
"... the additional 17 cases that are in the "probable" category, but not yet confirmed."
So, are there 17 "probable" victims in addition to the six confirmed cases, or 13 "probable" victims, or 9 "probable" victims? Maybe the next update will be more clear. As best we can tell, there may be as many as 23 students who have been affected by this outbreak.
MSU is still conducting an investigation, in cooperation with USDA and the Ingham County health department, to find the source of the
E. coli
O157:H7 that has invaded its campus. The health department has not asked that any of the campus dining halls be shut down, claiming that the information gleaned so far does not indicate a need to close these down.
MSU continues to ask any students who experience symptoms of gastroenteritis – especially bloody diarrhea – to contact the county health department at (517) 887-4308.