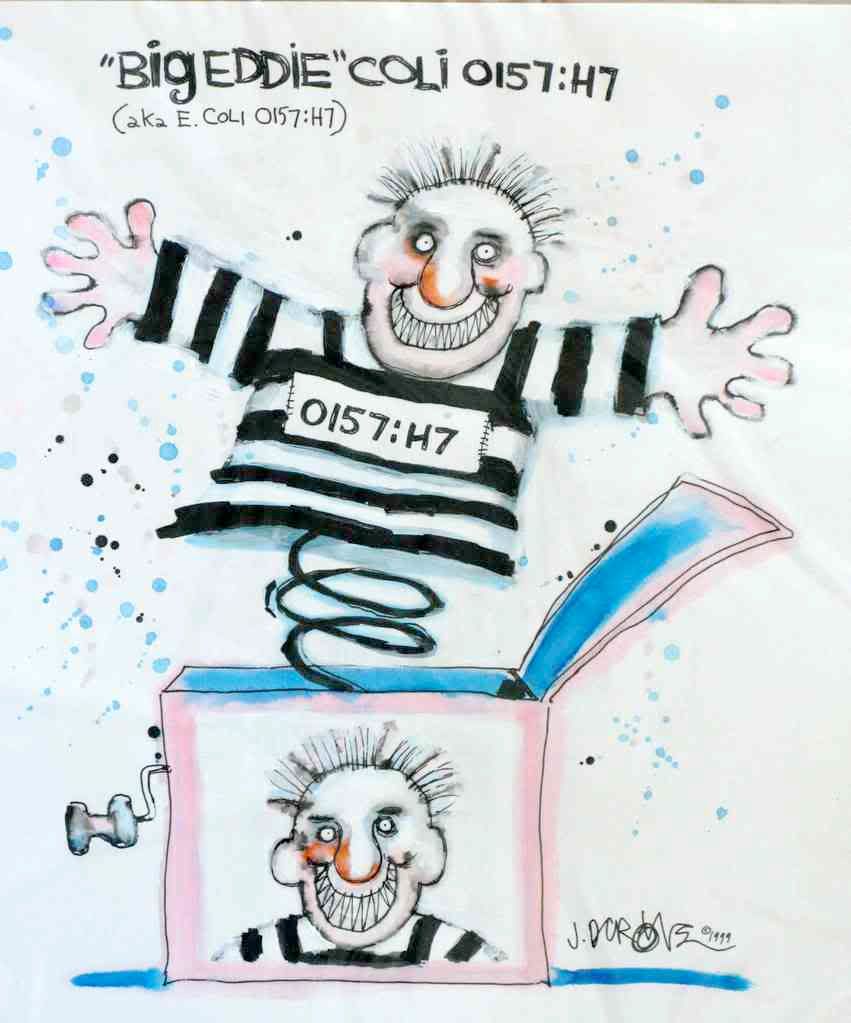 State and county health officials are working with Michigan State University
 to trace the source of an outbreak of
E. coli
O157:H7 that has sickened at least seven students, and possibly as many as 23. 
As of today
, the outbreak strain of
E. coli
O157:H7 was isolated from three of the students; genetic fingerprinting results are pending on four more. The remaining 16 cases are under investigation.
The outbreak
began
"officially" the week of September 8th, when 10 students reported experiencing symptoms of gastroenteritis. It appears to have run its course quickly. No new cases have been reported since September 13th.
In reaction to the outbreak, MSU has decided to suspend serving all cooked turkey products. While noting that turkey has not been determined to be the source of the outbreak, the university has declared it an "item of interest" – without specifying why that is so.
Investigators also have not ruled out the possibility that the source of the outbreak was a food handler. According to a report in the
Lansing State Journal
, one of the confirmed outbreak victims worked as a food handler. And another food handler is among the 16 cases still awaiting lab confirmation.
Today's MSU update suggested that the outbreak might be part of a larger problem. The campus outbreak strain matches a strain of
E. coli
O157:H7 that has been recovered from nine other people in the southern part of Michigan's Lower Peninsula, and from two individuals in another state. Federal officials are examining the possibility that all of these cases might linked to a common source.