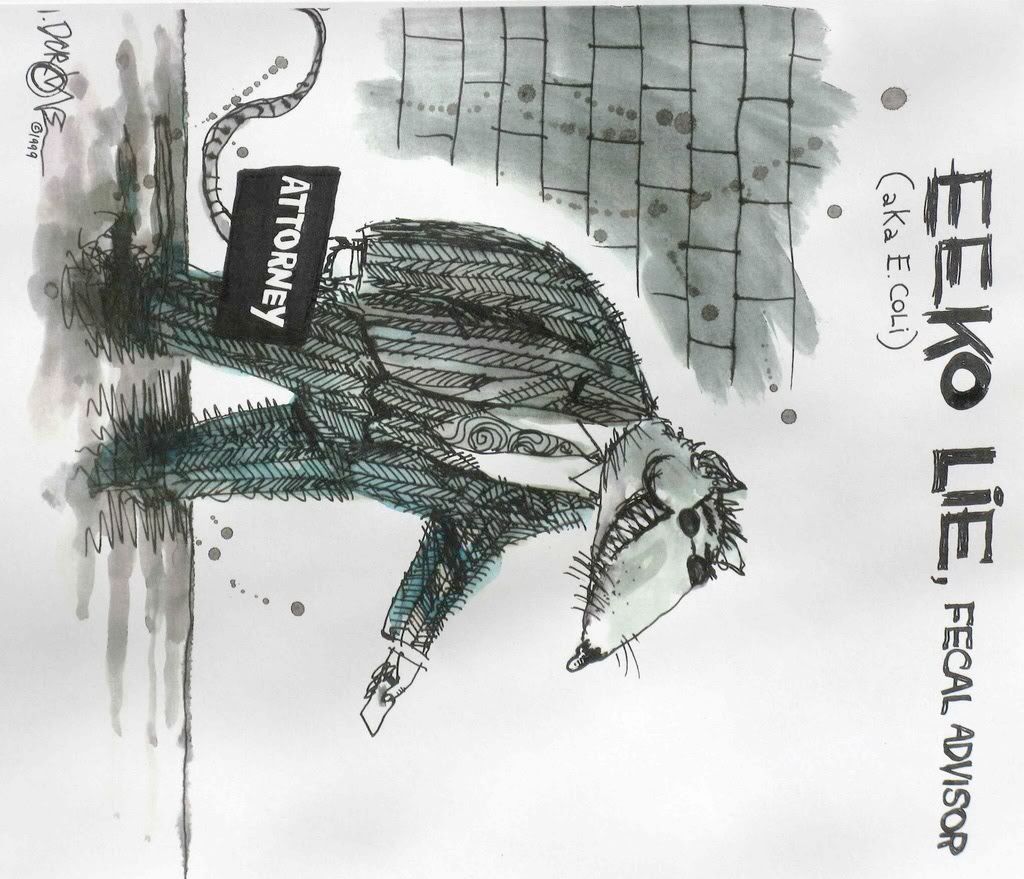 The
Oklahoma Department of Health
announced today that it has invited representatives from the CDC's Foodborne and Diarrheal Diseases Branch to take part in its investigation of the Locust Grove
E. coli
O111 outbreak.
Investigators with the ODH also have decided to expand their epidemiological investigation by interviewing as many as 320 additional people who ate at the Country Cottage restaurant between August 15 and August 17, and who did not become ill. 
The state has taken this step because the information it has obtained so far is insufficient to finger a probable source for the
E. coli
O111. By comparing what was eaten by the 206 victims of the outbreak against what was eaten by those who remained unaffected, investigators hope to identify the item (or items) that made people ill.
If the additional interviews don't produce a clear-cut outcome, that could point to the possibility of a human carrier as the source of the outbreak. Obtaining stool samples from all employees for testing is routine in this type of investigation. But we've heard from two separate – though unconfirmed – sources that some of the employees may be reticent to provide samples, possibly due to immigration-related issues. 
The good news for citizens of Locust Grove is that no new cases have been added in the last two days to the total of 206 outbreak victims reported on
September 3rd
. If this trend continues, the ODH soon will be able to declare the outbreak over, even as the investigation into its source continues.
This declaration can't come soon enough for area residents,
restaurants
and other businesses. The town has suffered loss of business and even outright ostracism – a high school football team from the neighboring town of
Wagoner
backed out of a scheduled game out of concern that their players might become infected. 
In the absence of any unexpected developments, there will be no daily bulletins posted by the ODH over the weekend, even though the investigation will continue without interruption. Let's hope that Monday brings good news.