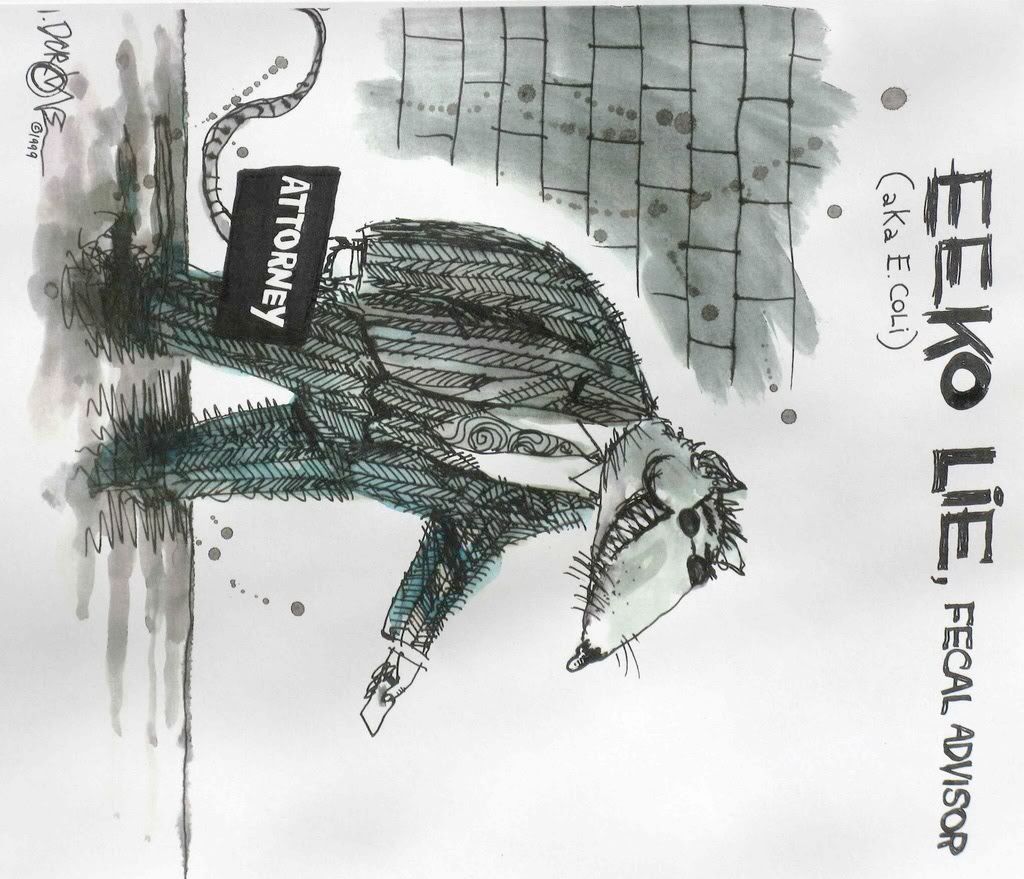 State and federal health officials who are investigating the
E. coli
O111 outbreak that has sickened
at least 291 people
have almost run out of leads. The Oklahoma State Department of Health and the CDC have explored all the usual avenues of investigation, without success.
Well water:

No

E. coli

O111.


Restaurant food samples:

No

E. coli

O111.


Restaurant food preparation/service surface swabs:

No

E. coli

O111.


Interview of victims and healthy restaurant patrons

: No clear-cut indication of contamination source.


Interview and testing of employees:

No

E. coli

O111 found, although

several employees reported being ill

.

Investigators are in the process of turning over the last stone. A separate cluster of illnesses recently came to light, involving attendees at a
Ladies' Tea
held August 16th at the Bethany Free Will Baptist Church in Broken Arrow. The event was catered by the Country Cottage restaurant. At least 30 of the 250 participants complained of gastroenteritis. 
OSDH and CDC investigators are interviewing attendees of the Ladies' Tea in the hopes that this will help to reveal the source of the Country Cottage outbreak. Apparently, the range of food items served at the Tea was more limited that what was available at the restaurant during the August 15-17 weekend – the time frame when most of the outbreak victims ate at the Country Cottage.
It's not surprising that investigators are coming up with empty hands. Water, swab, and food samples were only taken several days after the weekend when the contamination is thought to have occurred. Persons who have suffered an infection with a gastrointestinal pathogen often will not continue to excrete the pathogen in their stools. And the nature of the restaurant's format – a large buffet – makes it very difficult for patrons to recall exactly what they did, or didn't eat.
Unless the Ladies' Tea produces a miracle, this outbreak will likely be added to the "cold case" list of unsolved epidemiological mysteries.