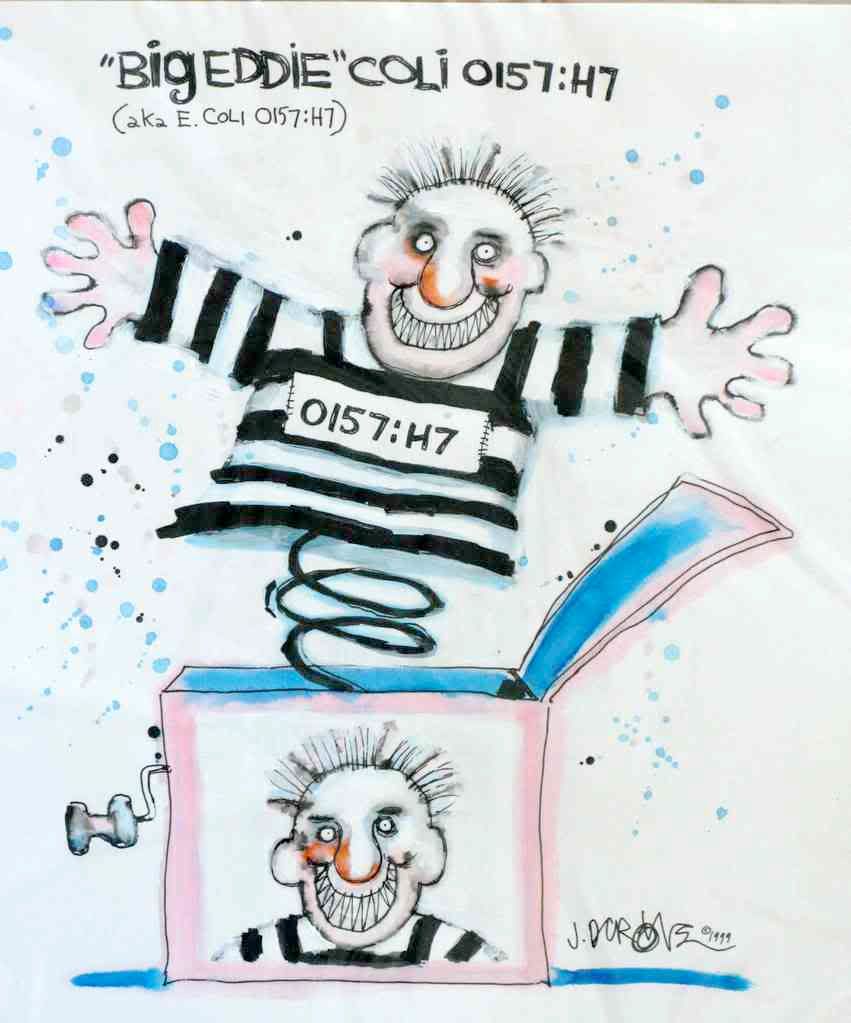 A combined operation
that involved investigators and staff from Michigan State University, Michigan's Departments of Agriculture and of Community Health, the FDA, the CDC and the USDA paid off today when the MSU outbreak was traced definitively to a nationally-distributed shredded and chopped iceberg lettuce.
The investigation was triggered by an
outbreak of
E. coli
O157:H7
among students of Michigan State University earlier this month. The outbreak was linked through genetic fingerprinting of the microbe to 26 cases in 8 Michigan counties, as well as to other cases in Illinois, New York, Ohio and Oregon.
By reviewing epidemiological data obtained from the outbreak victims at MSU and elsewhere, investigators have zeroed in on the source of the pathogen – shredded and chopped iceberg lettuce distributed nationally by
Aunt Mid's Produce Company
(Detroit, MI).
The report on MSU's web site does not indicate whether or not the outbreak strain was detected in a sample of Aunt Mid's lettuce. We can expect a report to be posted soon on the Michigan Department of Community Health web site. And a nation-wide recall of the contaminated lettuce may be in the works – if Aunt Mid can be convinced to go along with the idea.