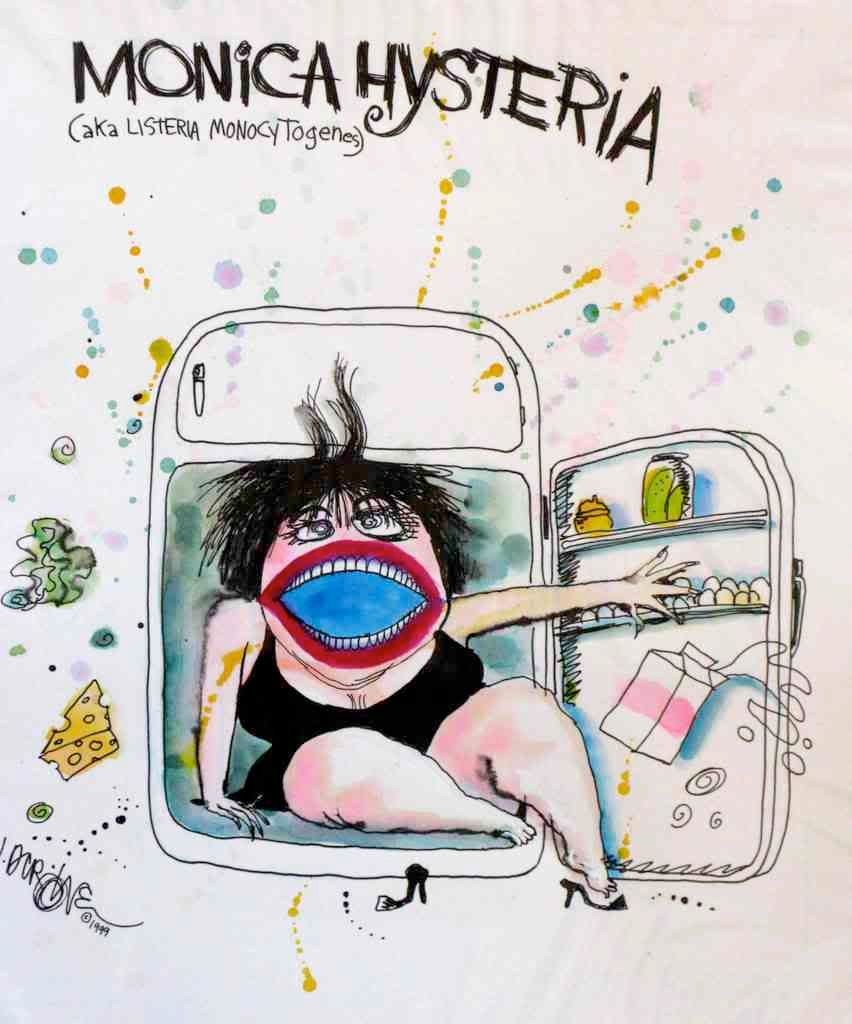 Hygaard Find Foods Ltd.
(Sherwood Park, Alberta) has announced a voluntary recall of a series of prepackaged ready-to-eat sandwiches due to the possibility of contamination with
Listeria monocytogenes
, after the

company

detected the microbe in an environmental sample.
The following items are included in the recall notice:
Super Donair/Notre Donair Super (251g)

Mini Pizza Sub/Sous-Marin à la Pizza Mini (140g)

Little John Sub/Sous-Marin Petit Jean (387g)

Hoagie (238g)

Mini Hoagie Family Pack/Paquet Familial de Hoagie Mini (822g)

Mini Pizza Sub/Sous-Marin à la Pizza Mini (156g)

Mini Pizza Sub Family Pack/Paquet Familial de Mini Sous-Marin à la Pizza (798g)

Super Pizza Sub/Notre Sous-Marin à la Pizza Super (380g)

Lumberjack Sub/Sous-Marin Bucherin (312g)

Mini Sub/Sous-Marin Mini (133g)

Salt & Pepper Dry Ribs/Flanc de Porc Sechées Entierment Sel et Poivre (164g)

Super Sub/Notre Sous-Marin Super (165g)

Mini Ham Sub Family Pack/Paquet Familial de Mini Sous-Marin au Jambon (738g)

Philly Steak Sub/Sous-Marin au Philly Bifteck (219g)

Spicy Donair/Donair épicé (155g)

Sausage & Egg Muffin/Muffin avec Saucisse et Oeuf (165g)

All of the above-listed items that are identified with Best Before dates of Oct 24 - Nov 16, inclusive are part of the recall. The products were distributed across Canada, except for New Brunswick and Prince Edward Island.
This is the second major precautionary recall of prepared sandwiches by a Canadian manufacturer in less that a week. Last Friday,
Smith's Snack Service Ltd.
(Norman Cove, NL) recalled its entire outstanding production inventory after CFIA detected
Listeria monocytogenes
. It doesn't take much stretching of the imagination to deduce that CFIA has instituted a heightened surveillance of all deli meat and ready-to-eat sandwich producers across Canada.
Hygaard
uses modified atmosphere packaging technology to extend the shelf life of its packaged sandwiches to 35 days. Their packaging system injects carbon dioxide gas into the packaging to suppress the growth of spoilage bacteria. Unfortunately,
Listeria monocytogenes
thrives on reduced oxygen/increased carbon dioxide atmospheres. And, unlike many other food-borne pathogens, it multiplies at normal refrigerator temperatures.
As usual, the recall notice does not indicate which grocery chains or convenience stores carry the recalled Hygaard sandwiches. Consumers who want more information can contact CFIA at 1-800-442-2342 during normal business hours.