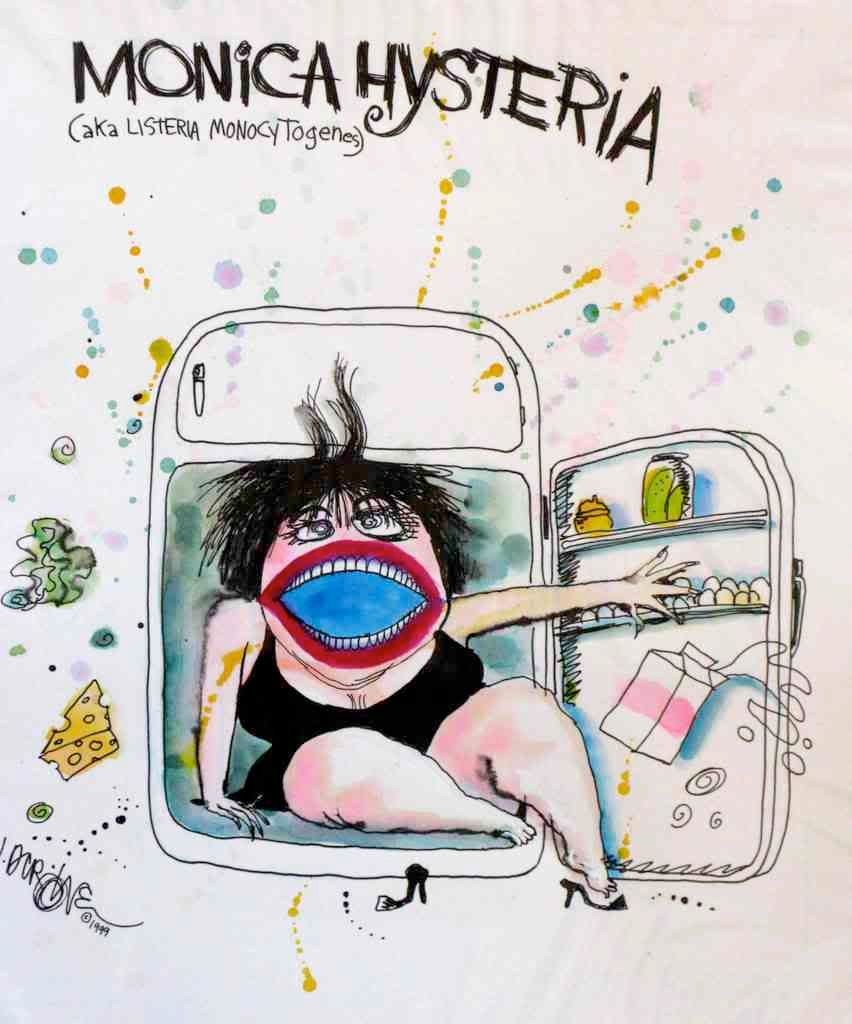 There is a
significant outbreak of
Listeria monocytogenes
in the province of Québec that no one seems to have noticed yet. The information is buried deep within the web site of Québec's Ministry of Health and Social Services (MSSS).
Fifty-six cases of listeriosis
 have been reported in Québec so far this year, including nine deaths. Two of the cases have been linked to the Canada-wide Maple Leaf. At least 15 cases are associated with the consumption of contaminated cheese.
Québec first announced this outbreak on
August 27th
. At the time of the announcement, there were a total of 42 cases of listeriosis in the province since the beginning of 2008 and 8 deaths.
Today
, MSSS released a consumer advisory,
"Des précautions à prendre pour éviter la listériose"
(Precautions for avoiding listeriosis) and a link to the listeriosis status page.
The provincial Ministry of Agriculture (MAPAQ) has been issuing recall notice after recall notice for several days now, without specifically mentioning the outbreak. The latest recalls were announced
today
. 
Ferme du Domaine de la Rivière, DBA Fr

omagerie Médard (10, Dequen, à Saint-Gédéon, Lac-Saint-Jean, QC) has agreed to recall a series of cheese products, identified by a packaging or "best before" date of 12 juillet 2008. As part of the same notice, MAPAC reminded consumers of an earlier recall of cheeses produced by Ferme Raymond Alary & Fils (1981) Inc., DBA Les Fromagiers de la Table Ronde (317, route 158, Saint-Sophie, QC).
An updated list of retail outlets that may have sold the recalled cheeses can be found by clicking 
here
.
It's very evident that this series of recall announcements is not over. The affected cheeses have been widely distributed to many independent cheese shops throughout the province. Finding the recalled products and ensuring their removal from the marketplace will be a gargantuan task – much more difficult than if the distribution had been through large supermarket chains.
Unfortunately, this means that the number of cases of listeriosis resulting from eating the contaminated cheese will continue to grow.