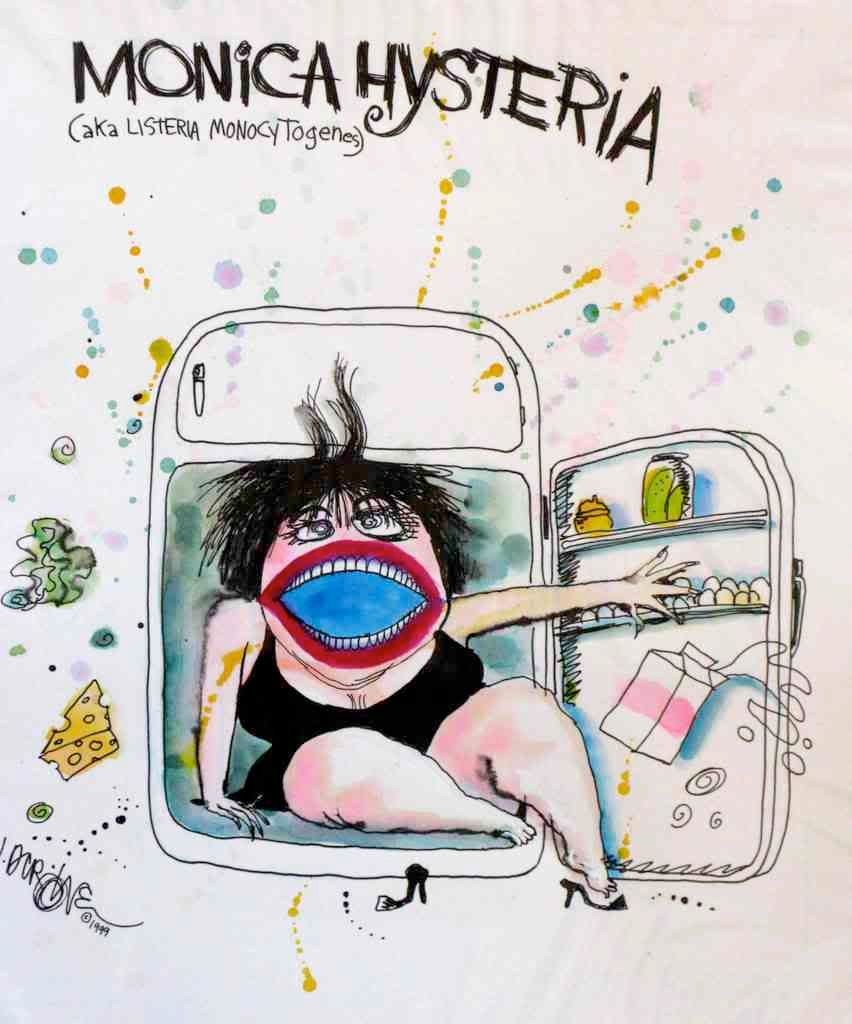 As the Canada-wide
Listeria monocytogenes
outbreak
winds down
, politics are breaking out all over.
Prime Minister Harper
promised Canadians
an independent investigation into the circumstances surrounding the outbreak, and an investigation there will be. The Prime Minister's Office announced the terms of the
Listeria
investigation
yesterday
.
This investigation might well be independent, as Harper promised, but it will be far more limited in its scope and frame of reference than the thorough
and public
investigation that followed the Walkerton
E. coli
O157:H7 outbreak eight years ago. 
The independent investigator's mandate for this "broad, independent investigation" include:
(i) examine the events, circumstances and factors that contributed to the listeriosis outbreak;

(ii) review the efficiency and effectiveness of the response of the federal organizations, in conjunction with their food safety system partners, in terms of prevention, recall of contaminated products and collaboration and communication with its food safety system partners and consumers;

(iii) make recommendations, based on lessons learned from this event and from other countries in terms of best practices, as to what could be done to enhance both prevention of a similar outbreak occurrence in the future, and removal of contaminated product from the food supply;

(iv) perform his/her duties without expressing any conclusion or recommendation regarding the civil or criminal liability of any person or organization;

(v) adopt procedures for the expedient and proper conduct of the investigation, including reviewing relevant records and documents and consulting as appropriate; and

(vi) submit to the Minister of Agriculture and Agri-Food, in both official languages, before 15 March 2009, a report on the matters listed in (i) to (iv) above.

Wow! All of this in 6 months? Not very likely. And not very public.
The terms of reference described above are fine, as far as they go. The investigation report should provide some direction to CFIA as it seeks to improve its food safety regulatory systems. But Harper has not gone far enough. 
Canadians deserve a full, independent, Judicial Commission of Inquiry into all circumstances leading up to and surrounding the Maple Leaf
Listeria monocytogenes
outbreak. The Commissioner must have broad powers to subpoena witnesses, to examine CFIA inspection reports, and to subpoena and examine Maple Leaf's internal quality assurance records. 
Victims and their families should be given the opportunity to testify before the Commission of Inquiry. Hearings should be public, and the final Commission report should be released to the public at the same time that it is submitted to the Minister of Agriculture and Agri-Food. 
Nothing less will do.