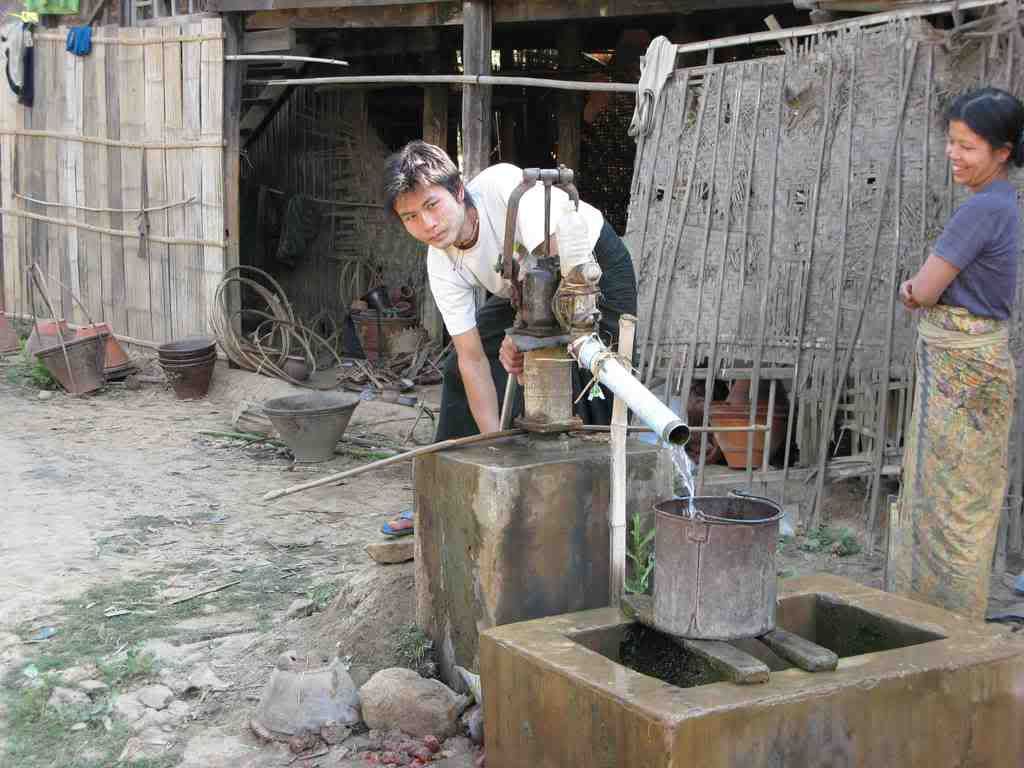 Everyone seems to agree that there is – or was – an outbreak of cholera in Iraq. But that's where the agreement ends.
The
International Society for Infectious Diseases
, in an unusual move, incorporated five different reports on Iraq's cholera outbreak into its September 15th "Cholera, Diarrhea and Dysentery Update." The official, government-provided data reported 5 deaths and 68 confirmed cases of cholera. But the Chairman of Iraq's Parliamentary Health Commission claimed that more than 1,000 people had died, and unnamed members of parliament have said that more than 10,000 people have been hospitalized with the disease.
To add to the confusion at the national level, a
member of the Governorate Council
of the province of Babil has accused Iraq's leaders of hiding the magnitude of the outbreak and has demanded that the province's Health Director be dismissed for mishandling the crisis. According to the report in the Al-Zaman newspaper (available on RedOrbit), Babil has suffered more than 15 deaths from cholera, and there are 50 victims hospitalized in two hospitals, alone.
Political considerations aside, it's understandable that officials at various levels can't agree on the scope of the outbreak. We saw reporting lags and misunderstandings in the United States during the
Salmonella
Saintpaul outbreak, and in Canada's recent
Listeria monocytogenes
outbreak, even though both countries maintain sophisticated reporting systems. Some of the reporting discrepancies in Iraq are probably due to logistic and bureaucratic delays; others may be due to confusion between "confirmed" and "suspect" cases of the disease. It will take some time before the true impact of this year's Iraqi cholera epidemic is known.
Iran
,
Bahrain and Kuwait
are watching the situation in Iraq with unease. Iran has warned its citizens who are making pilgrimages to Iraq for Ramadan to take special precautions to guard against infection. So far, no Iranians who traveled to Iraq have developed cholera. Bahrain is monitoring food products and travelers entering the country from Iraq. And Kuwait has banned the import of foodstuffs from Iraq.
Meanwhile, cholera is carrying on its usual activities in other parts of the developing world.
Zimbabwe
A recent cholera outbreak in the Harare region (Chitungwiza) claimed 11 lives and sickened 80 more. That outbreak has been contained, in part thanks to the efforts of

UNICEF

. 
But the risk of new outbreaks is ever-present, due to the deteriorated water and sewage infrastructure in and around the country's capital city. According to the
chairman of the Harare residents association
, the population is
"... sitting on a time bomb that can explode anytime as a result of the unavailability of a reliable source of water, the flow of raw sewage in residential areas and piling of uncollected garbage around Harare and surrounding areas."
The Zimbabwe Health Minister, however, said that the situation was under control.
UNICEF
representatives have been working with the local government in Guinea-Bissau to control and especially stubborn cholera outbreak. But the outbreak has resisted all efforts at containment and has spread to all 11 regions of the former Portuguese colony.
At least 6,461 people
have contracted cholera since the outbreak began in May of this year. As of September 16th, the death toll stood at 122 – more than double the 59 deaths that had been reported as of August 21st. 
Health officials blame the difficulty in controlling the epidemic on "... rains, the lack of basic sanitation and the population's stubbornness in not following the authorities' instructions..." 
Flooding has triggered an outbreak of infectious diarrhea in the southeastern part Nepal, claiming 3 lives and sickening at least 22 people in the
Susari
district. The
Saptari
district, in southern Nepal has been hit even harder; cholera, pneumonia and fever have claimed 11 lives and sickened more than 13,000 victims living in a temporary camp.
The
Kenya Broadcasting Corporation
reported on September 12th that cholera was responsible for 23 deaths in the Bungoma and Homabay districts. As is so often the case, the outbreak was blamed on contaminated river water that is used by local residents for drinking, washing and cooking.
Separately, about
50 cases of infectious diarrhea
– not confirmed as either cholera or dysentery – were reported in the Tana Delta District. The Tana river apparently changed its course, drying up the reliable water supply for approximately 40,000 people. 
Cholera has reappeared
in northern Tanzania; 180 cases have been reported in two districts. Four people in the Tarima district, which borders Kenya, have died. The government has responded by sending medical personnel and medicines to the area and by arresting some individuals who violated health regulations.
Dhaka has been experiencing 
an increase in cases of diarrhea
, now that flood waters are receding. During the rainy season, the rate of admission to the "cholera hospital" of patients with diarrhea was 400-450 per day. That number has risen to as high as 600 in a single day. The hospital has erected tents in the parking lot to increase its capacity to treat diarrhea patients.
An
unchecked outbreak of cholera
has killed at least 291 members of a Papuan tribe since April. Human rights organizations are expressing concern that, if left unattended, the outbreak may spread beyond the confines of Papua and trigger an international epidemic – as happened in 1961.
The
Dagupan City Health Office
is taking steps to prevent future outbreaks of cholera and other forms of infectious diarrhea in that northern Philippines city. Health officials are conducting education campaigns, and sanitation teams are sampling raw and treated water. The new campaign was triggered by reports of three new cases of cholera in the area.
The Centre for Health Protection (CHP) has confirmed an
isolated case of cholera
. The victim is a 25-year old man from Tuen Mun. He is in hospital in stable condition. There is no obvious explanation for the man's illness. He has not traveled recently, and has not been in contact with anyone who was suffering from the disease. This is only the second confirmed case of cholera in Hong Kong in 2008.
Also this week, CHP issued a reminder to Hong Kong residents to pay attention to personal hygiene and hand washing, after receiving
19 reports of dysentery
– 18 locally-acquired and one imported – so far this month. Five of the victims had eaten at a local fast-food restaurant.
Shigella
, the microbe that causes dysentery, has no known animal reservoir. It is spread human-to-human through fecal contamination of food, water or utensils. Dysentery is best controlled by scrupulous attention to sanitation and personal hygiene.