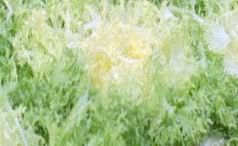 As we reported
on Friday
, the probable source of the 
E. coli
O157:H7 outbreak that struck the East Lansing campus of Michigan State University earlier this month has been identified.
The cluster of victims at MSU are part of a
larger outbreak
that includes 26 cases in Michigan, in addition to an unspecified number of cases in Illinois, New York, Ohio and Oregon. Epidemiological investigations have pointed the finger at shredded and chopped iceberg lettuce distributed in institutional size packages. At least some of the outbreak victims consumed lettuce packaged and distributed by Aunt Mid's Produce Company (Detroit, MI).
Meanwhile,
Aunt Mid's
has suspended processing and sale of its lettuce line, and has called in an independent lab to conduct tests and review the company's processing facility and procedures. Initial checks for
E. coli
O157:H7 have been negative, but additional tests are still in progress.
Based on the information available so far, the lettuce was sold nationally to institutions and restaurants – not to retail stores. Until the trace-back has been completed, and any remaining product recalled, it would be prudent to avoid shredded or chopped lettuce when eating out.