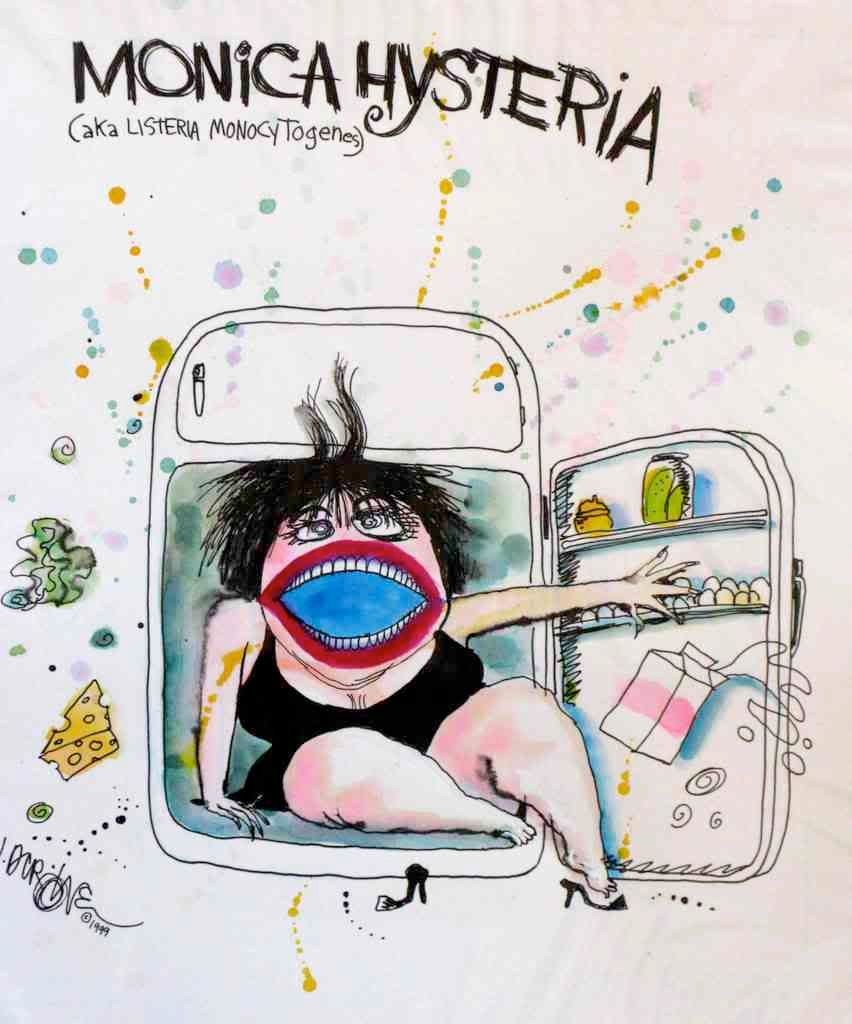 With no new recalls to report, and both the cheese and deli meat outbreaks winding down, it's time for a brief update on the case tallies for these Made-in-Canada
Listeria monocytogenes
outbreaks.
The Public Health Agency of Canada released its latest update of illnesses and deaths related to the consumption of
Listeria monocytogenes
-contaminated meat produced by Maple Leaf Consumer Foods. As of mid-afternoon today, the key statistics are as follows:
Total confirmed cases:

47


Total suspected cases:

9


Deaths where listeriosis was contributing cause:

16


Deaths under investigation:

8

Confirmed cases in this outbreak have been reported in seven provinces: Ontario (36 cases, 14 deaths), British Columbia (4 cases, 1 death), Alberta (2 cases, 1 death), Saskatchewan (1 case), Manitoba (1 case), Quebec (2 cases), and New Brunswick (1 case). 
New Brunswick
's lone victim of the national outbreak was an elderly woman who lived in a nursing home, and who died recently in hospital. The province received confirmation earlier today that the woman had become infected with the outbreak strain of
Listeria monocytogenes
. This death is still showing as a case under investigation in today's PHAC update.
Québec
posted an update this morning on its cheese-linked
Listeria monocytogenes
outbreak. The province has confirmed 28 cases so far, including one death – an unidentified person  in his or her 70's. Twenty of the 28 victims were women – 9 of them pregnant. Four of the pregnant victims gave birth to infected babies. A fifth child, not included in the official totals, was still-born. All of the remaining victims were adults, aged 28 to 89 years.
The
people most susceptible
to serious illness as a result of
Listeria monocytogenes
infections are the elderly, the very young, people who are immune-deficient, and pregnant women. And these outbreaks were no exception. A disproportionate number of the reported victims were elderly, already in hospital, or were pregnant. 
These outbreaks are a sharp reminder that foods at elevated risk of
Listeria monocytogenes
contamination – soft cheeses, raw milk, ready-to-eat deli meats, and smoked fish – should not be on the menus of nursing homes or hospitals. Nor should pregnant women consume these foods. 
The consequences of infection are too severe.