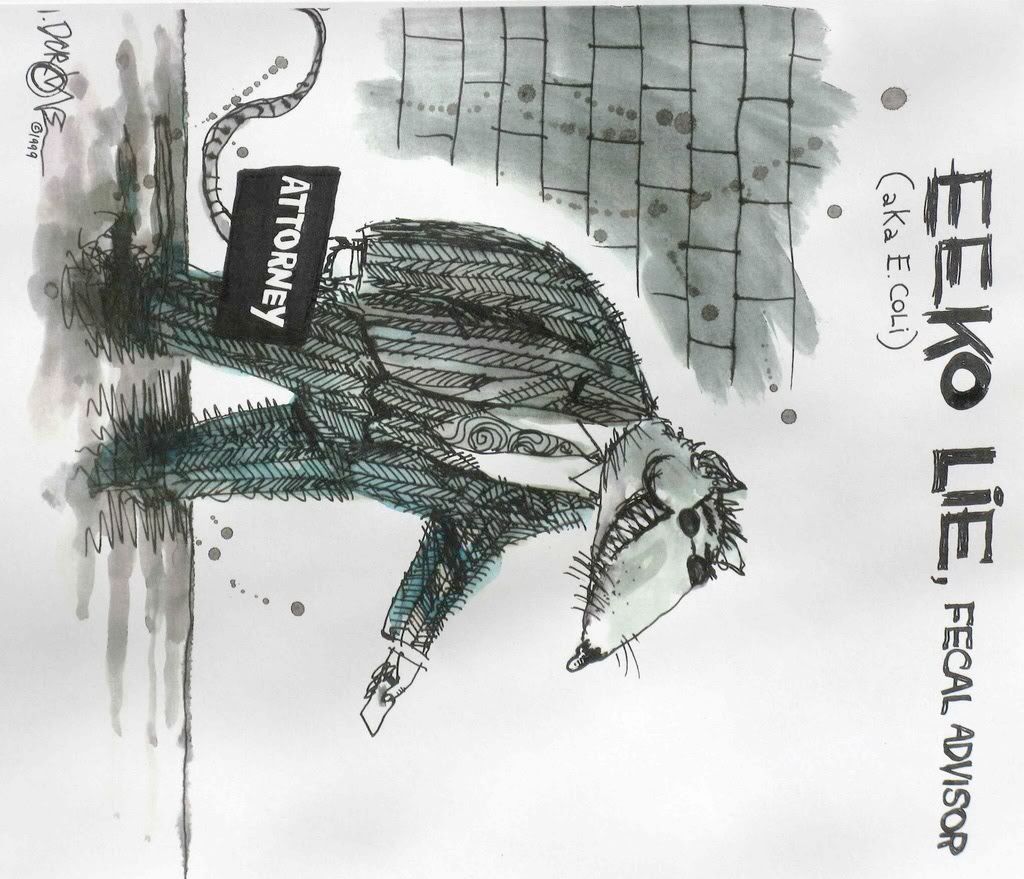 Oklahoma's State Department of Health
reported today that none of the food samples submitted for lab analysis yielded
E. coli
O111. 
While waiting for the lab results, investigators continued with their interviews yesterday, and now have spoken with more than 1,500 restaurant patrons. OSDH continues to beat the bushes in an effort to uncover additional people to interview, but the state is probably coming face-to-face with the law of diminishing returns.
The extensive series of interviews has turned up additional cases of
E. coli
O111 gastroenteritis. OSDH now says that at least 248 people fell victim to the outbreak – 202 adults and 46 children. Sixty-four people were hospitalized, and 16 of them required dialysis. Nine of the dialysis patients were children.
In an interview
yesterday
, the State Epidemiologist, Dr. Kristy Bradley, spoke for the first time of the possibility that a restaurant employee might have been a carrier of the outbreak strain. According to Dr. Bradley, the Country Cottage employed 58 food handlers. 
We suggested
several days ago
that a human carrier might be the source of the outbreak. OSDH has been very forthcoming in discussing the number of interviews it is conducting, and releasing the negative lab results obtained from environmental and equipment swabs, food samples and well water. But Dr. Bradley has said nothing at all about the Department's investigation – if any – of restaurant employees.
Have we missed something?