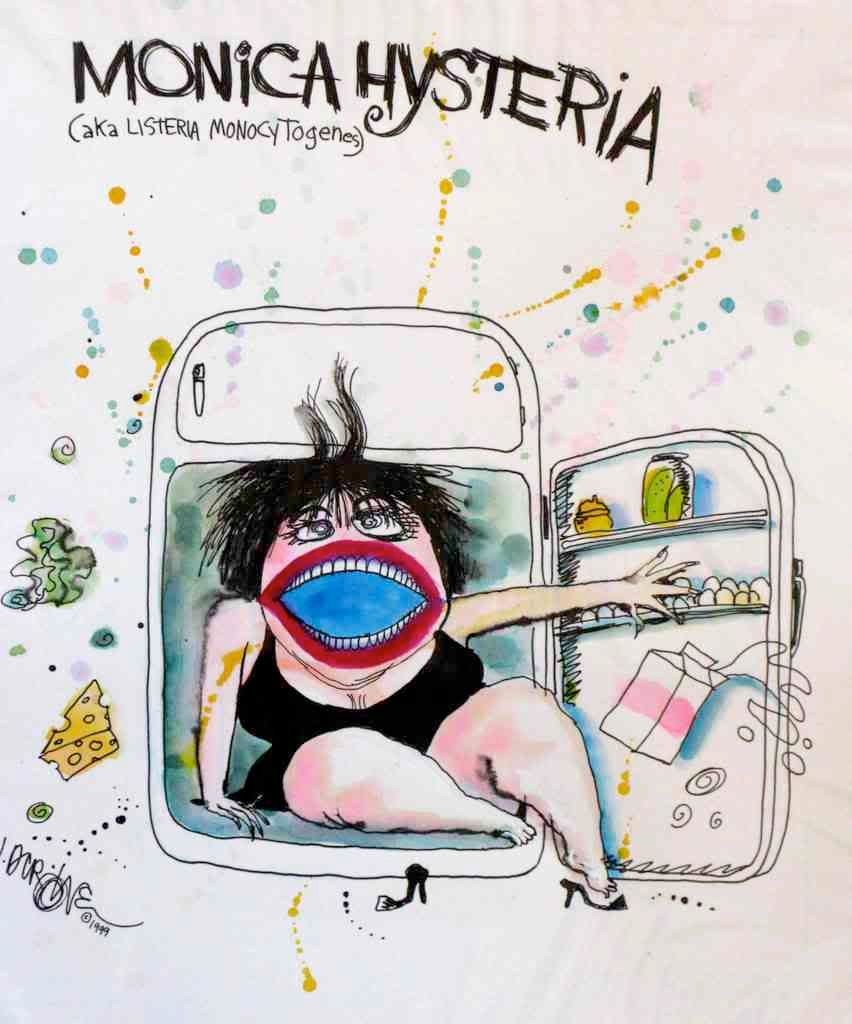 UPDATED SEPTEMBER 10, 2008
The number of confirmed illnesses and deaths in Canada's
Listeria monocytogenes
outbreak continues to creep up, even though the worst of the outbreak is probably over.
Confirmed illnesses linked to the outbreak:

38


Suspected cases linked to the outbreak:

20


Deaths where listeriosis was an underlying or contributing factor:

14


Deaths under investigation:

5

Twenty-nine of the confirmed cases and 12 of the deaths due in whole or in part to the outbreak strain of
Listeria monocytogenes
were reported by Ontario.
Not yet included in the federal totals are the newly reported deaths of a
New Brunswick woman
and a
woman from British Columbia
, both of whom were infected with
Listeria monocytogenes
. Lab tests are underway to determine whether these deaths are related to the Maple Leaf outbreak.
Maple Leaf announced
last Friday
that it had identified a probable source of the
Listeria monocytogenes
contamination in its meats. Intensive testing uncovered contamination inside the slicing machines on the #8 and #9 production lines. The same day,
CFIA issued an advisory
to all federally registered meat establishments, instructing operators to dismantle and check the interiors of their slicing equipment immediately, 
"... and perform a systematic and thorough aggressive cleaning and sanitation procedure..."
Formax, Inc
., the manufacturer of the slicing equipment,
responded to the news
by stating that nearly 300 units of this model (
Formax S-180
) are installed in processing plants around the world, and that this was the first occasion in 13 years that anyone had reported an incident. The S-180 appears to be an older model, and is no longer featured on the Formax web site. 
UPDATE: September 10th.
Janie Gabbett of
Meatingplace OnLine
reported this morning that Formax has announced a review of its recommended sanitation protocols for the Model S-180 slicer. The Company's President and CEO, David Brown, told Meatingplace that both the equipment and the operating manuals are being reviewed. (Update ends)
Contamination deep within the slicing machine is consistent with a pattern of recurring contamination farther down the production/packaging line. If Maple Leaf was as assiduous as it claims to have been in its post-sanitation environmental swabbing program, the Company's quality assurance team should have noticed the disappearance and reappearance of
Listeria monocytogenes
on the line.
Testing cannot make a production line – or a product – microbiologically safe. All that testing can do is highlight potential problems and, if everything is working correctly, spur someone to ask the right questions.