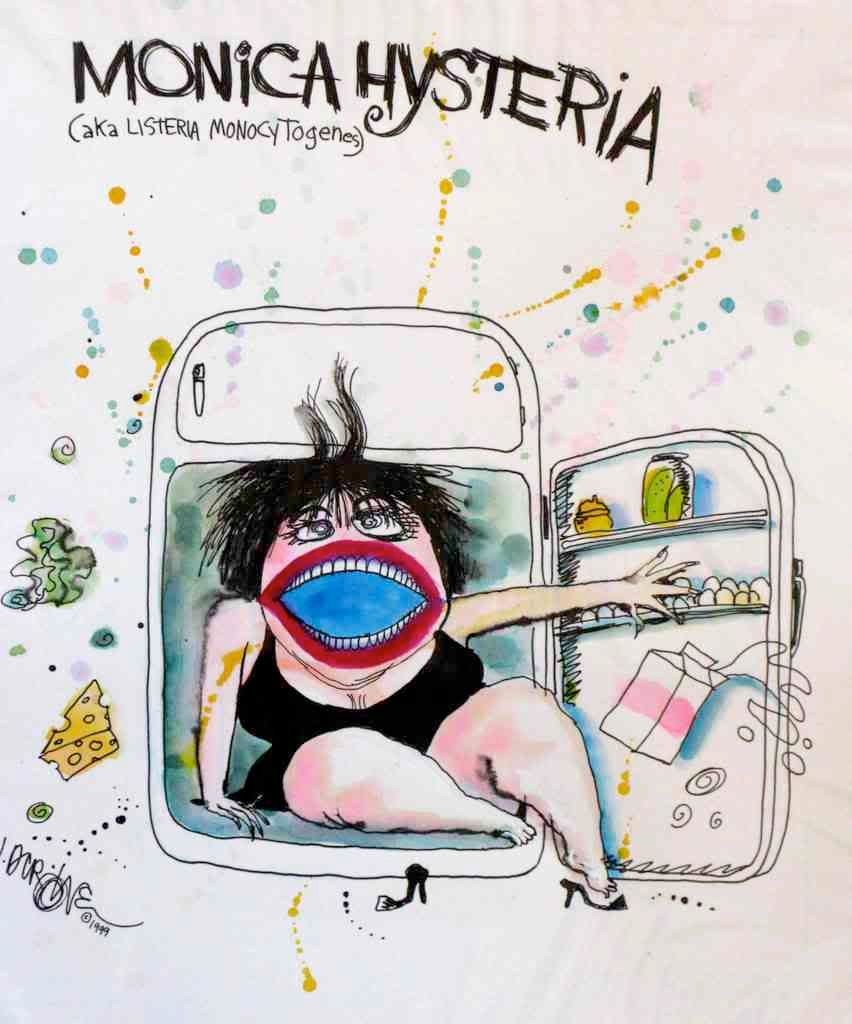 The European Union maintains a "Rapid Alert" program to notify member countries of food contamination issues.
This week's list
included French cheeses from two different manufacturers. 
In both cases, the recalls were triggered by the presence of
Listeria monocytogenes
in the cheeses in excess of levels permitted by the EU. The contamination was detected during testing carried out by the manufacturers.
Fromagerie de la Houssaye
has recalled four varieties of cheese after finding 520 
Listeria monocytogenes
 per gram. The recalled products include lot numbers 140-210 of Livarot AOC, Pont l'évêque, pavé d'Auge and Deauville cheeses. The Food Safety Authority of Ireland advises that two of the cheeses – Livarot and Pont l'évêque – were distributed in the Republic of Ireland in small independent retail outlets, and have been withdrawn from sale.
The EU weekly alert summary does not identify the manufacturers by name – just the country of origin of the food product. We learned of the de la Houssaye recall details only thanks to the advisory posted by the Republic of Ireland.
Listeria monocytogenes
is a common microbe that is present in the environment world-wide. It grows quite happily under reduced levels of oxygen and at refrigerator temperatures – two traits that help explain its frequent presence in refrigerated meat and dairy products. Processed vacuum-packaged meats and soft or semi-soft cheeses are especially prone to contamination with this pathogen. 
Pregnant women, very young children, the elderly, and people with weakened immune systems are especially susceptible to severe illness as a result of infection with
Listeria monocytogenes
, and should try to avoid consuming foods that are at risk of contamination with this pathogen.