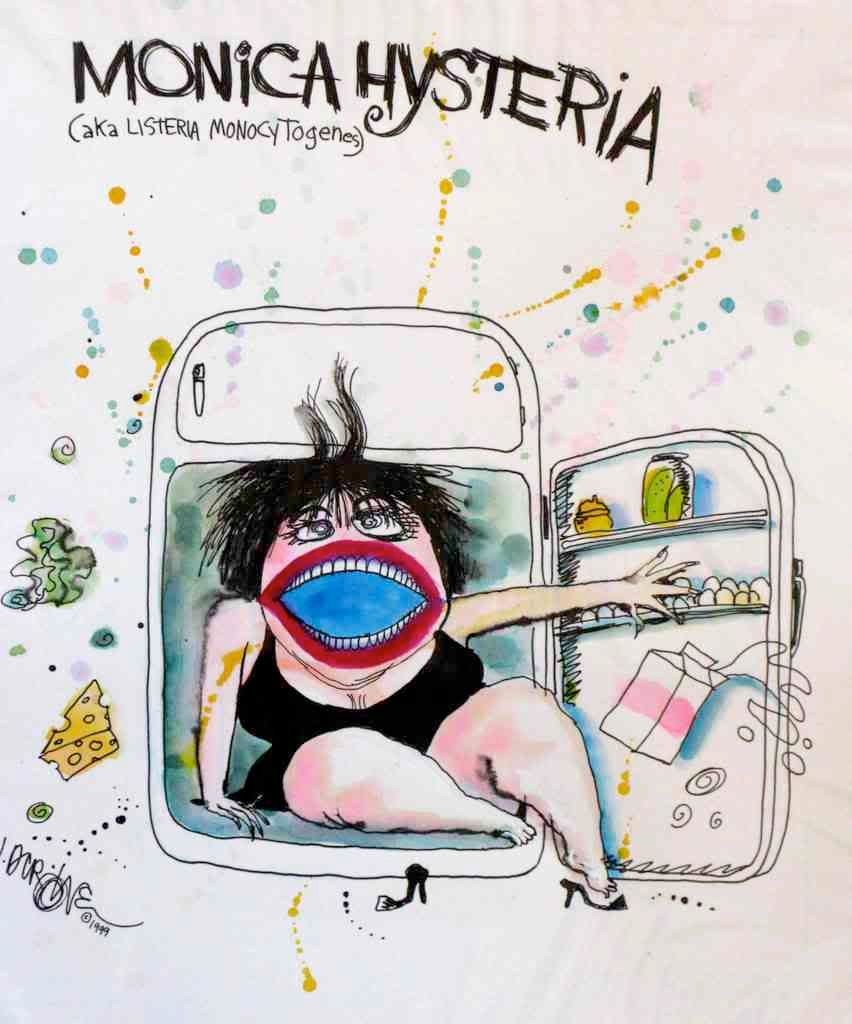 The Canadian Food Inspection Agency has expanded its Health Hazard Alert on Ivanhoe Cheese once again. A consolidated list of cheeses recalled by Ivanhoe due to possible contamination with
Listeria monocytogenes
is available on the
CFIA web page

.

In addition, retailers have begun to announce their own recalls of sandwiches and party platters that contain cheeses covered by the Ivanhoe recall. We'll be updating this list of retail recalls as more information becomes available.
Metro Ontario Inc. (Toronto, ON).
"Fresh 2 Go" (F2GO) sandwiches; unbranded sandwiches; and "Gourmet," "Wrap Delight," and"Kings Assortment" trays, all identified with "PKGD on" dates up to and including 08.SE.4. These items were sold in
"... selected A & P, Dominion, The Barn, Ultra, and Loeb stores..."
throughout Ontario.
CFIA reiterates that the recalled cheeses were distributed only in Ontario and that no illnesses have been associated with the products.
This statement, of course, is not a guarantee, as Canadians learned in the Maple Leaf outbreak. There are a number of cases of listeriosis in Ontario and Quebec that were not caused by the Maple Leaf outbreak strain. Some of these may possibly be linked to one or more varieties of recalled cheese. 
Anyone who has experienced
symptoms of listeriosis
– mild or severe – and who has consumed one of the recalled products, should seek medical attention without delay, and should ensure that the results be reported to the appropriate district health office.
If you have purchased a recalled product, either discard it safely or return it to the store for a refund. Retail customers can contact Metro Ontario Inc., toll-free, at 1-877-763-7374 for more information.