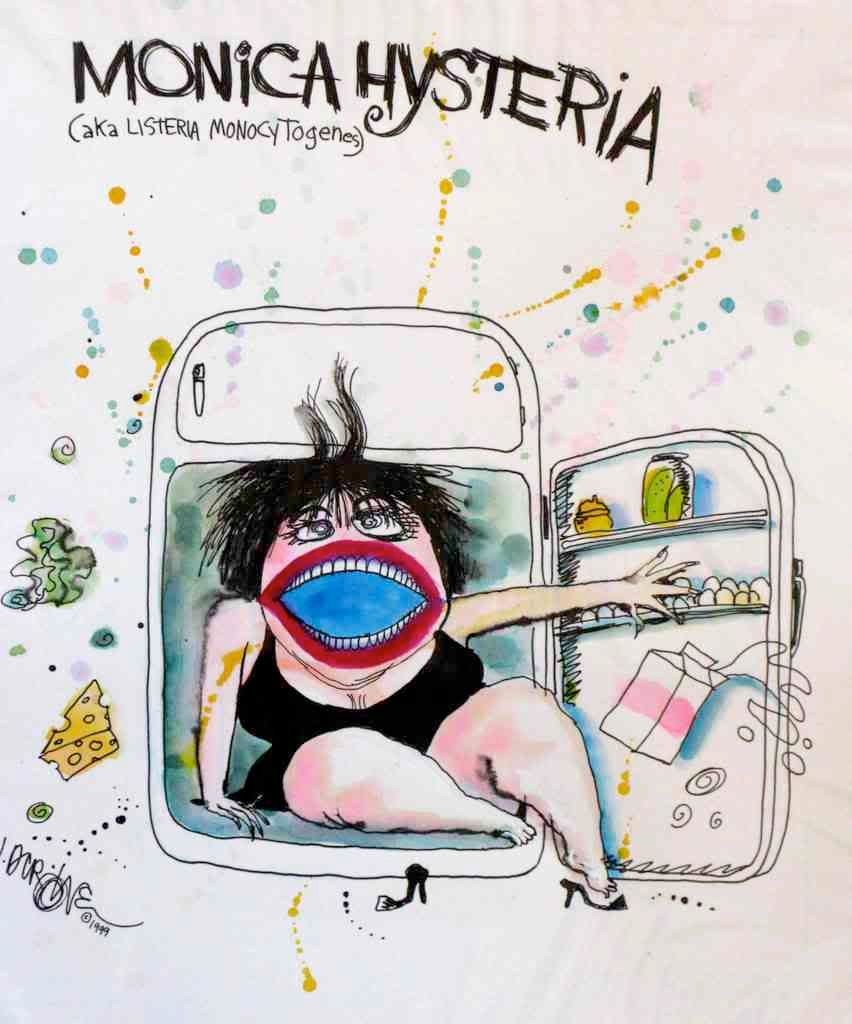 Yesterday
, I called for a Walkerton-style Judicial Commission of Inquiry to investigate fully – and publicly – all aspects of the
Canada-wide
Listeria monocytogenes
outbreak that has sickened at least 38 people and has killed 13 of them.
"Others are calling for a full-scale inquiry, like what happened after Walkerton and in Ontario after some dodgy meat slaughtering practices were uncovered (the Haines report). I participated in both inquiries. There is no need for another."
In the United States, each federal government department maintains an Office of Inspector General. The Inspector General has the power, on his or her own initiative, to audit any of the department's activities. The Inspector General's detailed audit reports are public information, often directly accessible over the Internet.
Canada is not this generous with its information. The independent investigation
announced by Prime Minister Harper
will not be a public inquiry, and there is no promise that the detailed report of this investigation will be made public. The investigator will report his or her findings to the Minister of Agriculture. Period.
In calling for a public inquiry, I am not suggesting that either Maple Leaf or the Canadian Food Inspection Agency set out deliberately to spread
Listeria monocytogenes
to hospitals, seniors' residences, nursing homes and other similar facilities across Canada. I am not proposing a witch hunt. But I think Canadians deserve some answers.
What do I think should be included in the scope of a Judicial Commission of Inquiry? Here are a few items:
W

hy

did Maple Leaf's food safety program not detect the contamination before the problem spiraled into an outbreak?


Why

 did CFIA not respond to Maple Leaf's internal lab findings of

Listeria monocytogenes

in the Bartor Road facility environment, or was CFIA not privy to Maple Leaf's internal lab reports? 


Why

did the

initial recall notice

– dated August 17 and issued jointly by CFIA and Maple Leaf – say, disingenuously, that

"[t]here have been no confirmed illnesses associated with the consumption of these products,"

when an outbreak investigation was already in progress and under investigation?


Why

are elderly and immune-compromised Canadians being fed high-risk prepared meats in the country's health care institutions?


What

can be done to prevent this from happening again?

This investigation must not only be carried out. It must be
seen
to be carried out, if Canadians are to regain – and retain – their confidence in the nation's food safety system.