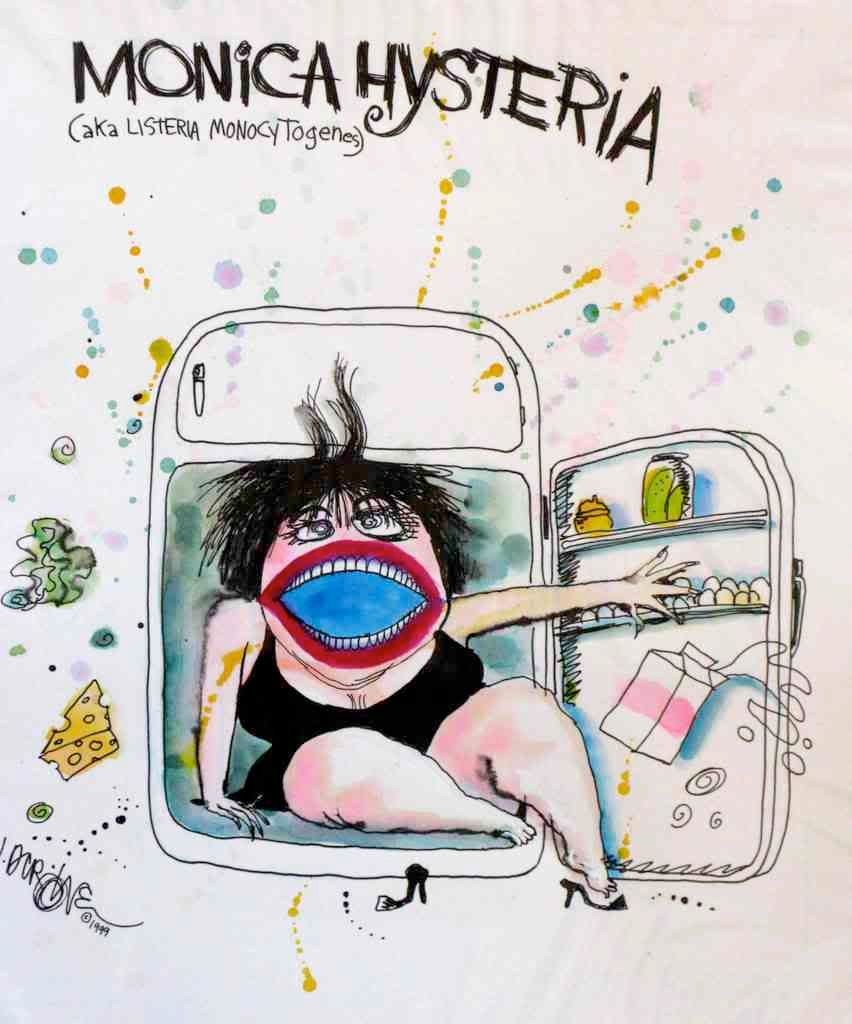 Canadians may take a holiday the first weekend of September, but
Listeria monocytogenes
never rests. 
As of mid-afternoon September 1st, the
Public Health Agency of Canada
, in cooperation with provincial health authorities have confirmed 38 cases of
Listeria monocytogenes
in this national outbreak. Twenty-nine of the confirmed cases are from Ontario; the rest of the 9 victims are from British Columbia (4), Alberta (2), Saskatchewan (1) and Quebec (2). An additional 21 suspect cases are still under investigation, including one each in Manitoba and Prince Edward Island.
This outbreak has killed, or contributed to the death of, at least 12 people so far – 10 of them in Ontario, and one each in Alberta and British Columbia. An additional seven deaths are still being investigated.
Maple Leaf
has closed its Bartor Road processing facility temporarily, and has initiated a precautionary recall of all food produced and shipped from that facility since January 2008. The company estimates that this recall will cost Maple Leaf approximately CDN$20 million.
Much of the recalled meat was supplied to nursing homes, hospitals, and other institutions across Canada. The six regional health authorities in
British Columbia
have each listed the institutions in their respective jurisdictions that served recalled products to residents or staff. Following are the links to the BC lists.
Canadians in other parts of the country should contact their local health districts or provincial health departments to inquire which institutions may have purchased and served recalled products to their residents or staff. For an updated list of retail-level recalls, keep an eye on our
Maple Leaf Retail Recall List
 post, which is revised whenever new information becomes available.