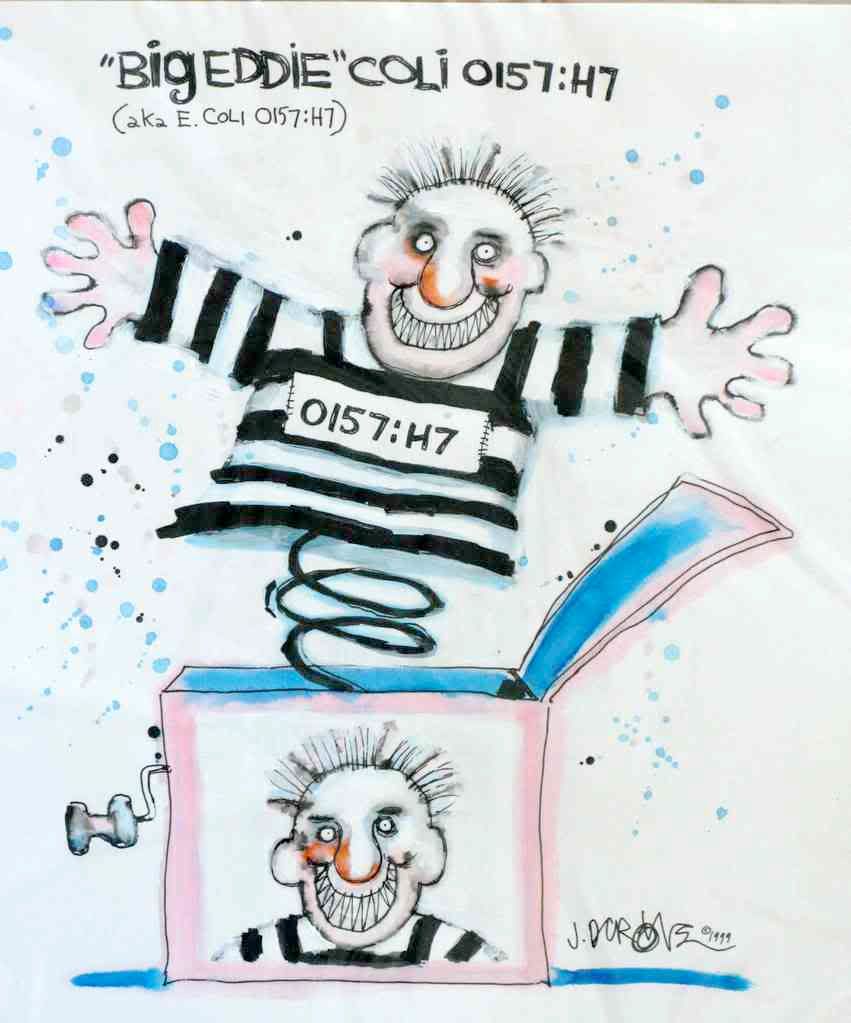 Another multi-state outbreak of

E. coli

O157:H7
has been simmering this summer, according to a news release issued yesterday by the State of Massachusetts Department of Health and Human Services.
Six people in three Massachusetts counties – Essex, Middlesex and Suffolk – have been diagnosed with
E. coli
O157:H7 infections, all caused by the same strain. The victims range between 3 and 60 years old. They became ill during the period of July 10-16. Five were hospitalized.
The outbreak strain in the Massachusetts illnesses apparently has been linked genetically to
E. coli
O157:H7 isolated from patients in several other states and the Province of Quebec. While the source of the contamination has not been identified definitively, ground beef is suspected and USDA has joined the investigation.
There's no mention in the news release as to whether the genetic profile of this outbreak strain was compared to either the Nebraska Beef strain or the
E. coli
O157:H7 strain that has been responsible for sickening at least
18 Boy Scouts in Virginia
during the week of July 20-26. The other states touched by this outbreak investigation have not been identified in the Massachusetts news release.
Also not mentioned in the Massachusetts release is whether or not CDC is getting involved in this investigation. CDC involvement would be appropriate in any multi-state outbreak, and especially one that might have crossed an international border.