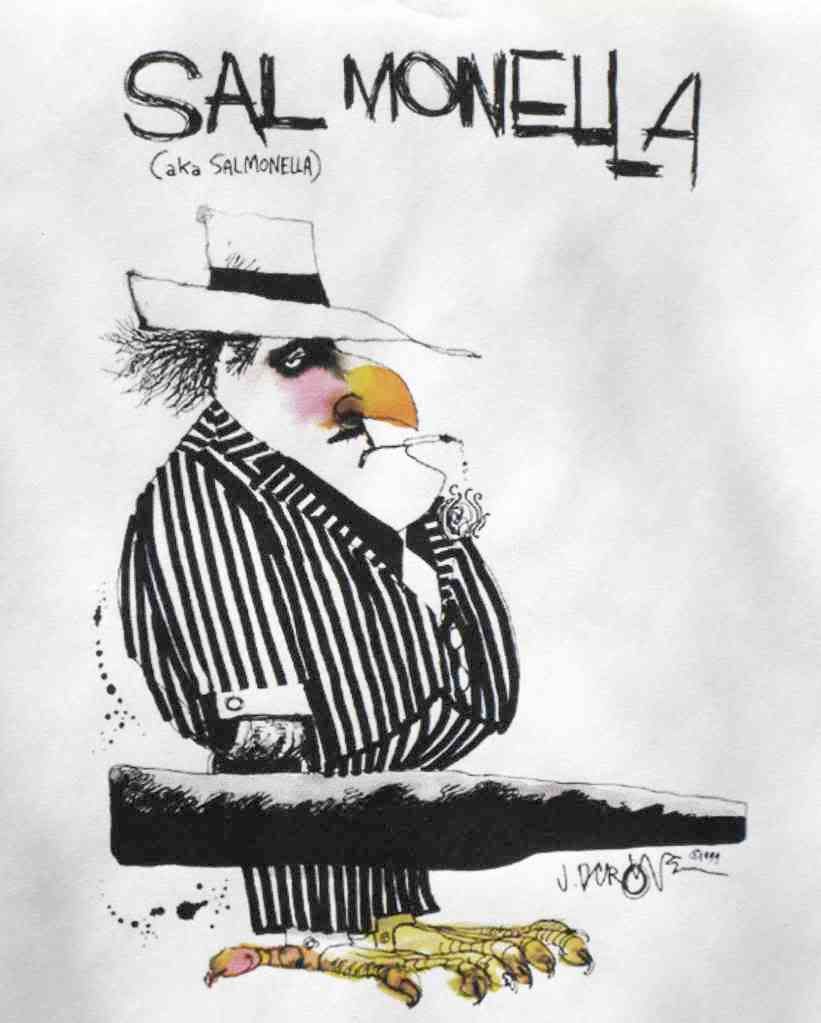 This special edition of our continuing world tour focuses on a microbe that has wreaked much havoc recently, both in the United States and in Europe.
The
CDC
released an update on this outbreak, which is now in its fifth month. As of 9pm on August 14th,  1,423 people in the United States and Canada have been on the receiving end of an infection by the outbreak strain of
Salmonella
Saintpaul. At least 272 people have been hospitalized and the microbe is believed to be at least partly responsible for two deaths.
FDA
has detected the outbreak strain in samples of Mexican grown jalapeño peppers and serrano peppers, and in a sample of irrigation water from a Mexican farm. But – smoking gun or not – FDA investigators are still working to understand the sequence of events that led to this major food poisoning event. Meanwhile, the
government of Mexico
denies that its produce was the source of the outbreak.
An outbreak of
Salmonella Agona
that has sickened at least 119 people in the UK, the Republic of Ireland and Finland – and has killed at least one of its victims –
has been traced
to cooked, sliced meats supplied to the prepared sandwich industry by a Dawn Farm Foods, of County Kildare, Republic of Ireland. The manufacturer has withdrawn a long list of products from sale and has notified its customers of the withdrawals. 
Bovine and Ovine Salmonellosis in Sweden
The
International Society for Infectious Diseases
is following the progress of an apparent outbreak of salmonellosis among cattle and sheep on five Swedish farms. As many as 700 infected calves, lambs and bulls have been put down, possibly in order to avoid having the infection spread to the Swedish poultry and egg industry.
Salmonellosis in Williamson County, Texas
Public health officials have noticed an unusual number of reports of
Salmonella
infections in the county. So far this year,
county health officials
have investigated 50 cases of salmonellosis – 11 of them due to the
Salmonella
Saintpaul outbreak. The county health department is unsure how to explain the increase. 
This might be no more than an artifact of heightened awareness of
Salmonella
reporting on the part of the general public and the medical profession as a result of the
Salmonella
Saintpaul outbreak.