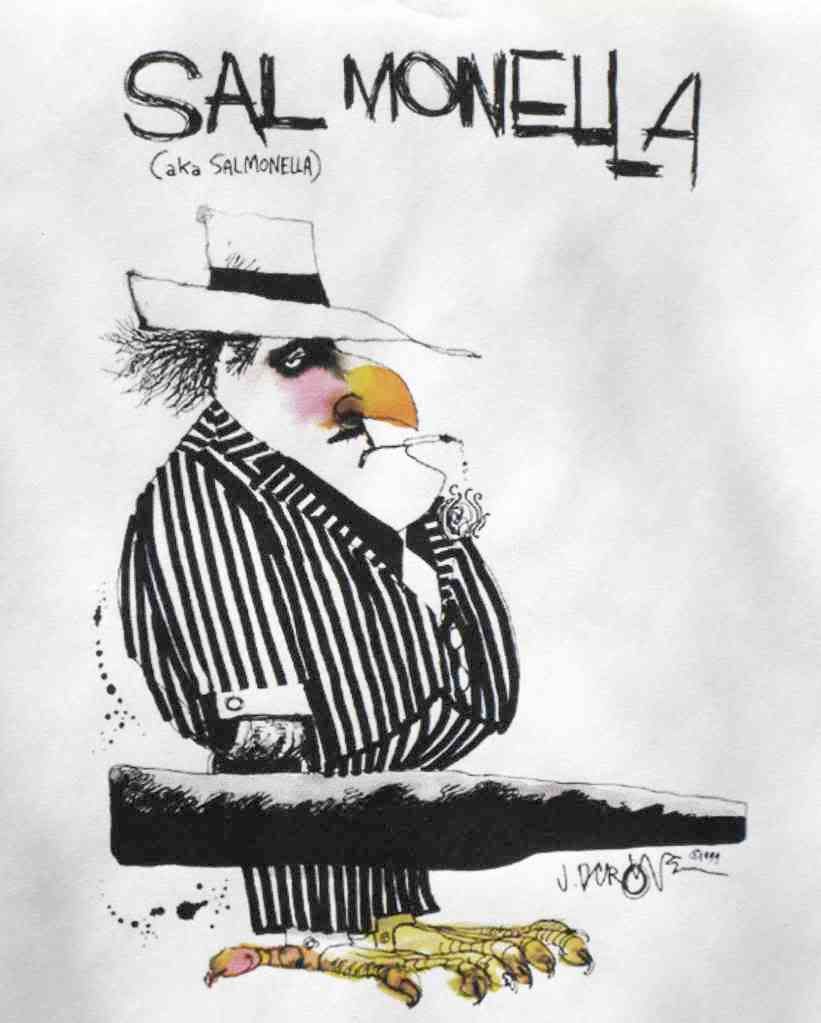 A
70-year old Liverpool woman died
on July 16th after having been infected by
Salmonella
Agona. The infection, according to authorities, was a "contributing factor" to her death.
Salmonella
Agona has been fingered as the cause of at least 114 cases of salmonellosis in the United Kingdom and the Republic of Ireland since early spring. The incidence of the outbreak strain has increased sharply in the last six weeks, according to an article in
The Telegraph
. UK health authorities now suspect that an ingredient in ready-made sandwiches might be the source of the problem.
Today, the
Food Safety Authority of Ireland
announced findings that support this suspicion. Dawn Farm Foods Ltd., of County Kildare is recalling "...selected batches of cooked beef, cooked chicken and cooked bacon products predominantly for the made-to-order sandwich/catering trade." Wholesalers and caterers have been asked by Dawn Farm Foods to check their supplies and withdraw the following products from use:
| | | |
| --- | --- | --- |
| FULLY COOKED BACK BACON 5x1Kg | 9222 | IE 734 EC |
| COOKED STREAKY BACON | 9213 | IE 734 EC |
| COOKED WILTSHIRE-CURE BACON | 9079 | IE 734 EC |
| COOKED BACK BACON | 9189 | IE 734 EC |
| COOKED PREMIUM CHICKEN STRIPS | 6316 | IE 734 EC |
| COOKED STREAKY BACON | 9269 | IE 734 EC |
| COOKED BEEF STEAK STRIPS | 2481 | IE 734 EC |
| COOKED CRISPY BACON | 9240 | IE 734 EC |
| COOKED BACK BACON | 9203 | IE 734 EC |
| FULLY COOKED BACK BACON 2x1Kg | 9221 | IE 734 |
Dawn Farm Foods
supplies cooked meat ingredients to the food service and prepared sandwich industry in Ireland and the UK, and to countries in Europe, the Middle East and Asia. There is no indication – either in the FSAI announcement or on Dawn Farm's web site – to which countries these specific items were shipped.
Subway, which purchases some of its sandwich meat from Dawn Farm,
has withdrawn
two types of sandwiches from its menu as a result of the advisory. Customers of Subway will have to do without their Philly Style Steak and Chicken Fajita sandwiches until the chain can restock.
For now, consumers in the UK and Republic of Ireland should be wary of prepared sandwiches containing bacon, steak or chicken.