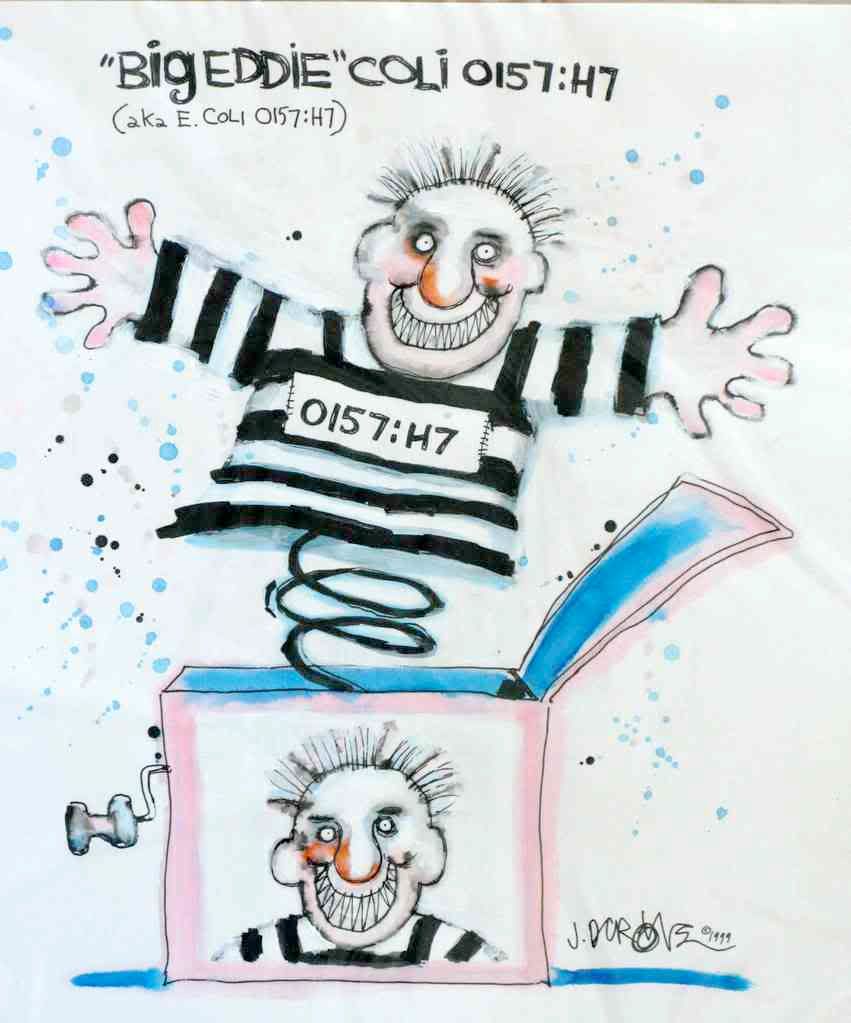 The
University of Guelph
has long had the reputation of being one of the top three food science schools in Canada. So our friend
Big Eddie
decided to check out the campus recently.
Of course, the school's food service operations were on Big Eddie's list of things to see and learn from. And learn from them he did.
The local health department has confirmed that at least seven people, who ate food served by University Food Services between July 21 and 23, have been infected by
E. coli
O157:H7. An additional number of people –
possibly as many as 15
– have also taken sick, and are thought also to have been infected with the microbe. An unstated number of victims have sought hospital treatment.
The outbreak is thought to have been triggered as a result of improper hand-washing on the part of an employee who was ill. University Food Services has "...taken extra-special measures..." to disinfect the food service kitchen, under the supervision of the local public health department.
There is no indication how the university and/or the public health officials have concluded that an ill employee was the source of the outbreak – or where the supposedly ill employee contracted the infection.
And no one has said why an employee who was suffering a gastrointestinal infection was permitted to work in a food service environment.
The outbreak victims apparently included at least two conference attendees. The campus was host to
a group of international students
– most of them from Italy – under Study Tours International's "Canadian Experience" program. The first group of students arrived on campus July 19th.
The purpose of the Study Tour was to experience Canadian culture and to improve the students' English language skills. It's doubtful that the published Tour itinerary included a trip to a Canadian hospital.
Unfortunately, courtesy of University of Guelph, some of the students will take back with them a very negative impression of Canadian food safety.