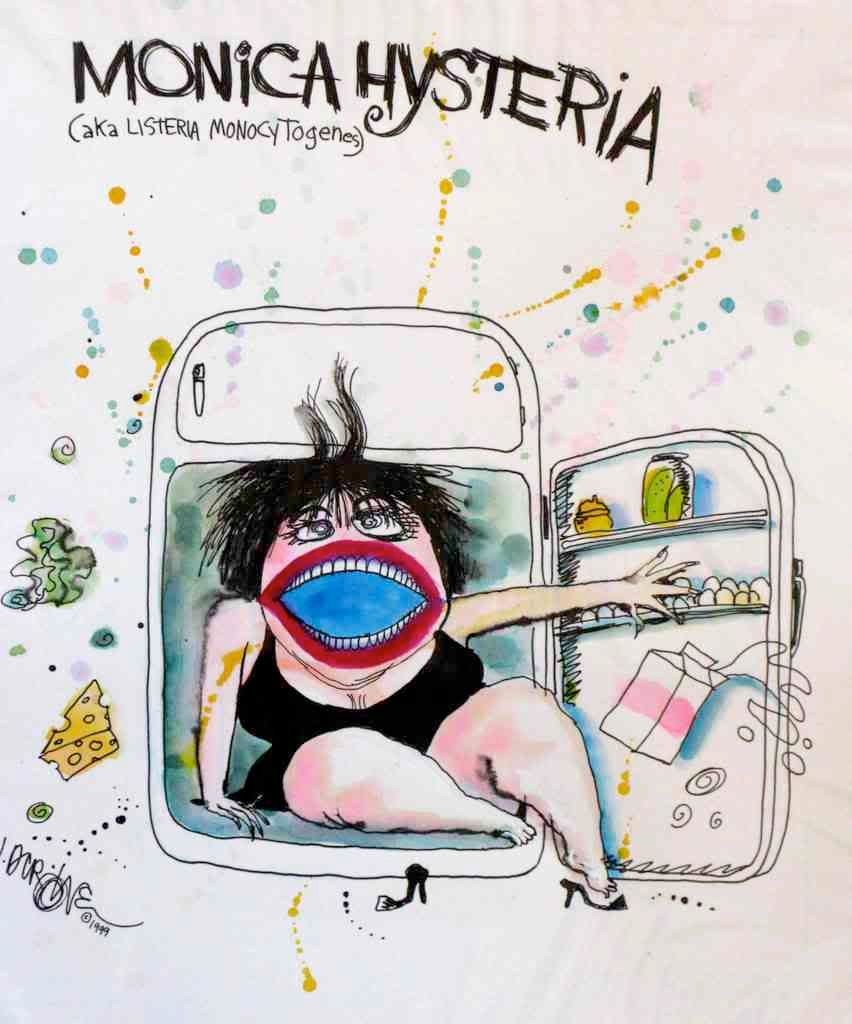 The Canadian Food Inspection Agency announced two recalls late yesterday evening, both due to contamination of a food with
Listeria monocytogenes
. Both recalls affect consumers in Quebec and Ontario.
Listeria monocytogenes
usually causes mild flu-like symptoms or a mild gastroenteritis. But an infection with this microbe can cause pregnant women to miscarry, and may result in severe illness – even death – in the very young, the elderly, and immunocompromised individuals.
Sliced Mushrooms
Continental Mushroom Corporation Ltd.
is recalling three varieties of sliced mushrooms that may be contaminated with
Listeria monocytogenes
. The following three items, all sold in 227g packages and carrying lot numbers beginning with 200 to 214, inclusive are:
Continental Quickslice Triple-Washed (UPC 0 64798 00005 5)
Fresh Obsessions Pre-Washed Sliced White Mushrooms (UPC 0 69200 00902 2)
Fresh Obsessions Sliced Crimini (Italian Brown) Mushrooms (UPC 0 69200 00502 4)
These mushrooms should not be eaten raw, either on their own or in combination with other foods. Either discard them or return them to the place of purchase.
Fresh Goat Cheese
Portuguese Cheese Co.
is recalling a single lot of its Santa Maria brand Queijo de Cabra (fresh goat cheese), due to a risk that the cheese may contain Listeria monocytogenes. The cheese was sold in Quebec and Ontario in 350g packages labeled with Best Before Date of 08AU02, lot no. 628 and UPC 0 68168 00073 7.
Anyone who has purchased this product should either discard it or return it to the store. For more information, consumers can telephone the company at 416-259-4349.