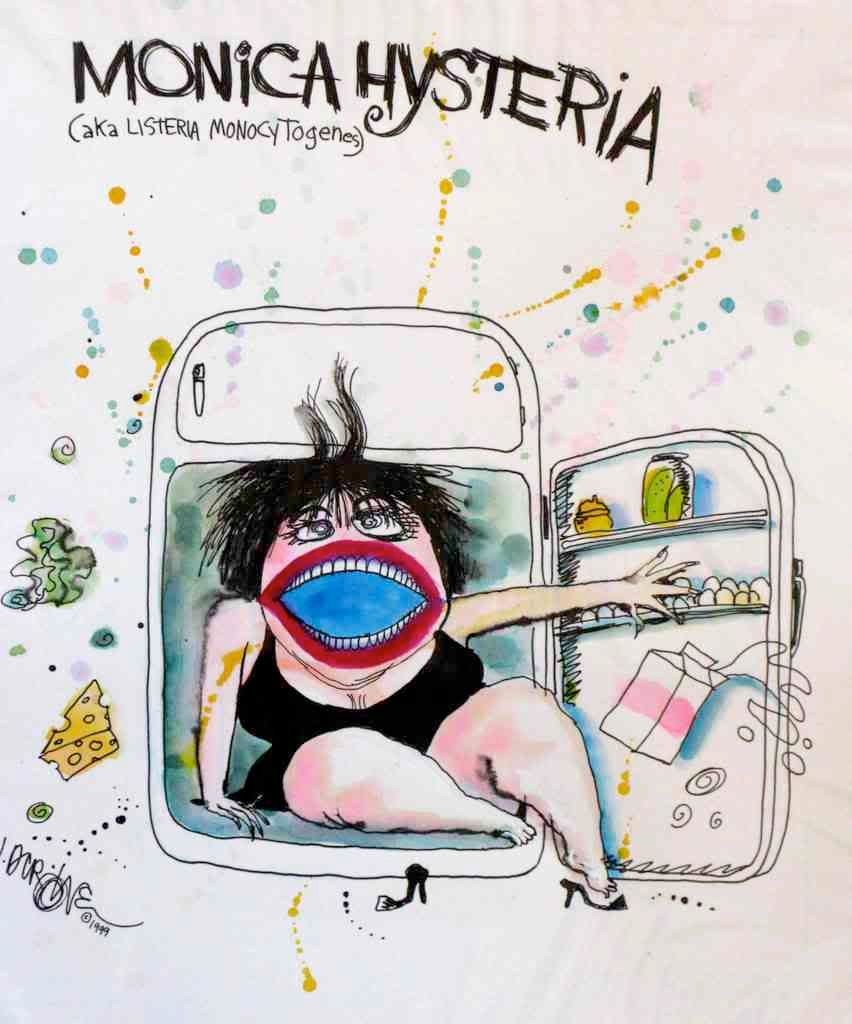 Maple Leaf Consumer Foods
 today expanded its previously announced recall of "Sure Slice" sliced roast beef and sliced corned beef to include a long list of products that were processed on the same lines as the two products already recalled.
The initial recall was due to the possibility that the sliced meat products may have been contaminated with
Listeria monocytogenes
. According to Maple Leaf's most recent news release, the pathogen has been found at a low level in a small number of packages of the corned beef and roast beef.
This morning, the
Canadian Broadcasting Corporation
reported that Health Canada is investigating an outbreak of
Listeria monocytogenes
that has affected at least 17 people nation-wide and has claimed the life of an Ontario resident. Thirteen of the 17 victims live in the province of Ontario; the others are in British Columbia, Saskachewan and Quebec.
While Health Canada has not yet directly linked the Maple Leaf meats to this outbreak, the company has decided to expand its recall to include all products processed since June 2nd on the same two lines used for the sliced roast beef and sliced corned beef. Maple Leaf has also closed its processing facility temporarily,
"... in order to fully reassess all aspects of its food safety procedures at this facility, including supplementary sanitation of equipment and validation of our testing protocols."
All of the recalled meat was produced at the company's Bartor Road facility in Toronto, identified on the packaging as Establishment No. 97B. The meat was sold mostly to food service operators, nursing homes, restaurants and fast food chains – including McDonald's and Mr. Sub. Some of the packaged meat also was distributed to retail food stores and delis. McDonald's has temporarily withdrawn its turkey BLT sandwich from store menus as a precaution.
The Canadian Food Inspection Agency has issued a
Health Hazard Alert
that provides a complete list of the recalled products. The affected brand names include Schneiders, MSD and Burns, among others. Please check the CFIA notice or the Maple Leaf news release for details.
Anyone who may have eaten any of these sliced meat products and who has experienced
symptoms consistent with
Listeria monocytogenes
infection should contact a doctor. While
Listeria monocytogene
s usually produces only mild flu-like or gastrointestinal symptoms in healthy adults, it can cause serious illness – even death in young children, the elderly, immune-compromised individuals and pregnant women.