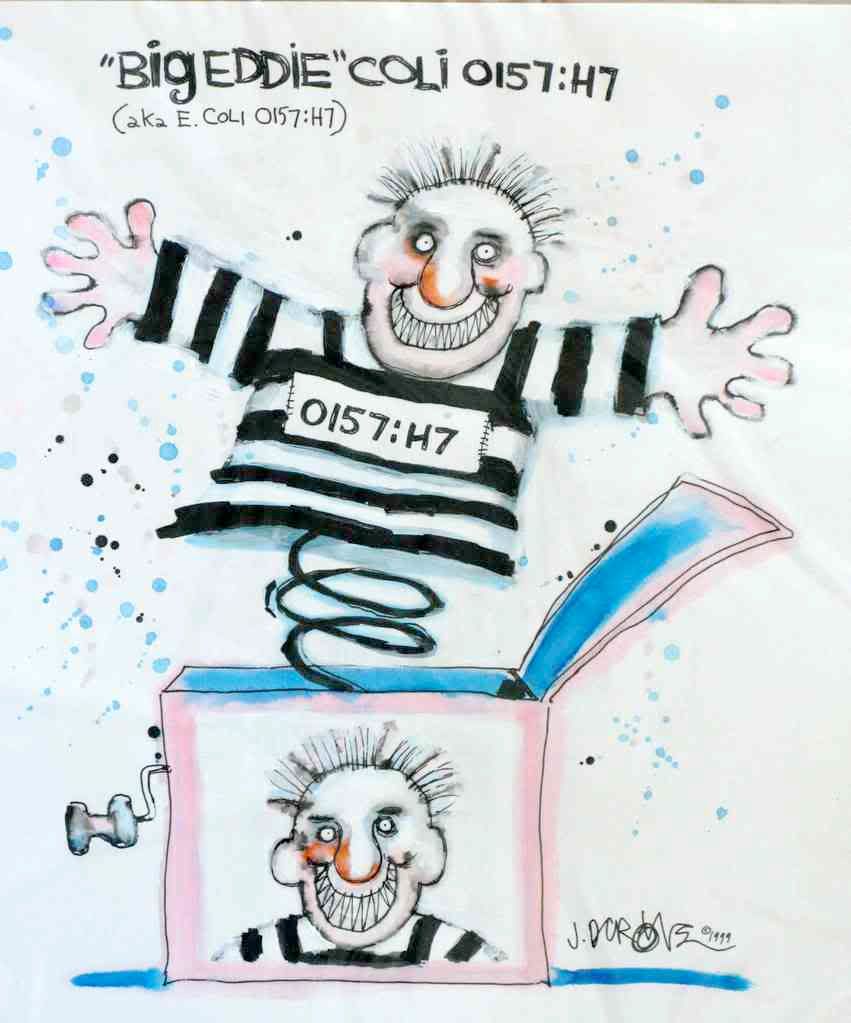 Six people in Montgomery County, Ohio
developed infections with
E. coli
O157:H7 in late July. Their illnesses were caused by the Nebraska Beef outbreak strain, and were traced to ground beef sold by three different markets in the Dayton area.
Two of the illnesses were traced to meat purchased from Dorothy Lane Markets. That company
announced a recall
on July 28th of more than 25,000 packages of ground beef with sell by dates of June 9 - July 29.
By July 31st
, the store's customers had returned 1,255 packages of ground beef, and had received refunds.
According to the recall statement released by Dorothy Lane Markets, the affected meat was supplied to them by
Coleman Natural Foods
of Golden, Colorado (Coleman's beef division was purchased in April by
Meyer Natural Angus
of Loveland, CO). Coleman sent some of its meat – including the meat supplied to Dorothy Lane – to Nebraska Beef for processing.
Aside from the question of how Coleman could ensure that its meat remains "
The Way Nature Intended
" when it relies on a third-party grinding facility – especially a very large-scale processor like Nebraska Beef – there are some other outstanding issues here.
What
happened to the other four people who became ill with
E. coli
O157:H7 in this disease cluster? Where did they purchase their meat, and why have those stores not issued a recall?
Why
has Coleman (or its new parent, Meyer Natural Angus) not issued a recall notice? Was all of its affected meat supplied to Dorothy Lane Markets?
According to
Bill Marler
, a meat sample from All American Meats also has tested positive recently for the
E. coli
O157:H7 outbreak strain. And readers will remember that the meat responsible for the Georgia outbreak cluster – meat contaminated with the outbreak strain and originating from Nebraska Beef – was never recalled.
Why have we heard nothing from USDA's Food Safety and Inspection Service?
With each new piece of lab evidence and each new disease cluster that is linked to the Nebraska Beef outbreak strain, the silence from both FSIS and Nebraska Beef grows louder. How many more people must sacrifice their health before the agency and the company acknowledge that this is an on-going safety problem?
Does someone have to die before USDA takes action?