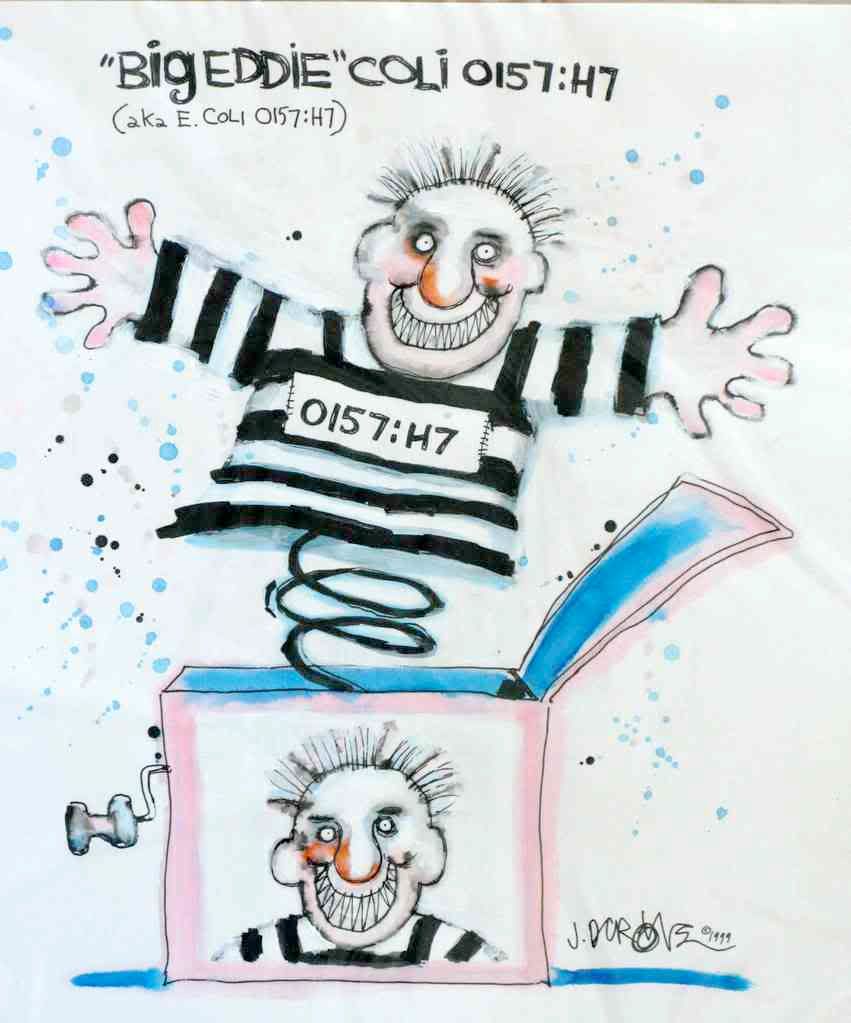 The Nebraska Beef Ltd. recall of 1.2 million pounds of beef that was announced on August 8
has been increased
by a further 200,000 pounds of primal cuts, subprimal cuts and boxed beef. The additional meat was processed on June 24th, one of the three dates mentioned in the August 8th recall notice.
According to the USDA recall announcement, the additional 200,000 pounds of meat have not been linked to any illnesses. Rather,
"FSIS has concluded that the production practices employed by Nebraska Beef, Ltd. on June 24 were insufficient to effectively control

E. coli

O157:H7. The products subject to the expansion may have been produced under insanitary conditions."
We are meant to believe that this is an "on again, off again" problem of sporadic unsanitary conditions?
C
ome on, FSIS. Pull the other leg – it has bells on!
According to a Reuters story reported by
Newsinferno
, USDA Secretary Ed Schafer thinks that the US food safety system is peachy-keen. From his perspective, there has been a drop in the number of contaminated products in recent years. "I don't believe," Schafer was quoted as saying, "that, from a USDA standpoint, we need to increase the number of inspectors or change the testing requirements."
Secretary Schafer's beliefs notwithstanding, the fumbling and bumbling of USDA in its dealings with Nebraska Beef Ltd. are not doing the international reputation of US beef any good. The government of
South Korea
, which has been under fire from its citizens for reopening its borders to beef imports from the United States, announced earlier this week that it will be tightening its quarantine requirements for meat from Nebraska Beef Ltd. 
South Korea also has asked USDA to provide details on the August 8 recall, and to elaborate on countermeasures being taken by the agency to prevent
E. coli
O157:H7 from entering the food chain. Is there a re-closure of the South Korean border in the offing?
Let's hope that the South Korean government will be more successful than US consumers in obtaining satisfactory answers from USDA.