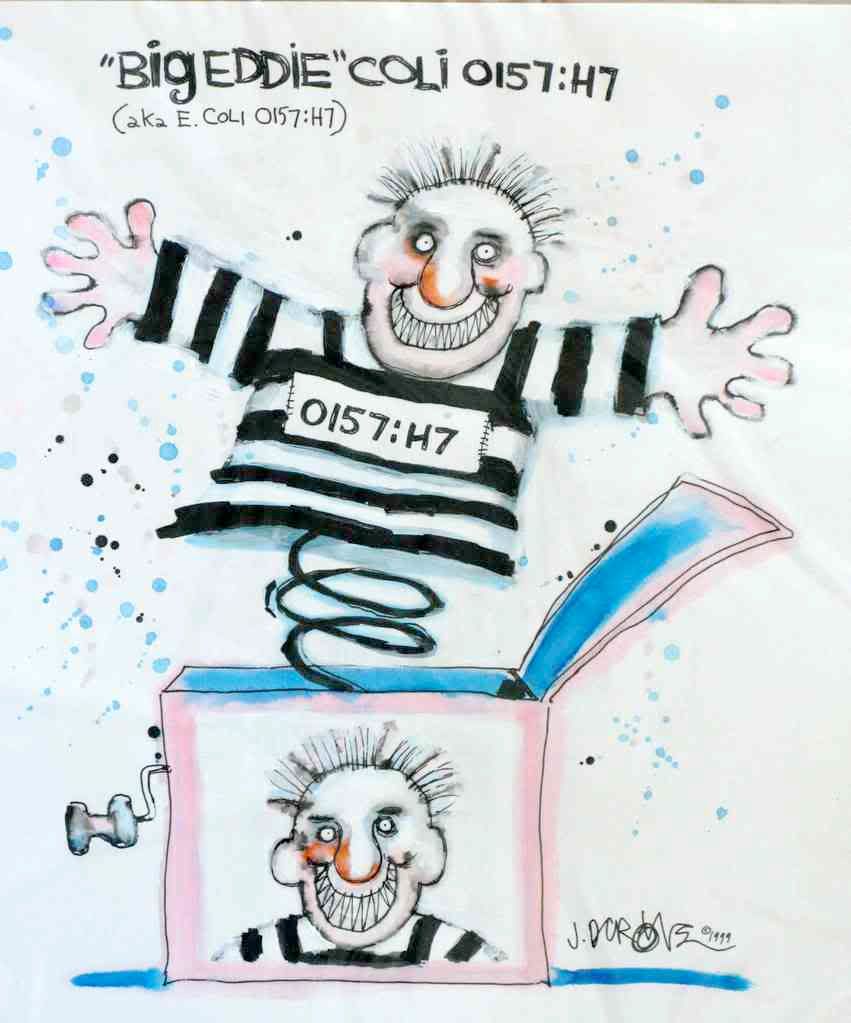 Whole Foods Market is not being completely open with its customers with regard to the ground beef recall announced yesterday evening. The opening paragraph of the grocery store chain's
recall notice
reads as follows:
"Today, Whole Foods Market announced a voluntary multi-state recall of the fresh ground beef it has sold between June 2 and August 6, 2008 because of a concern that it may be contaminated with E. coli 0157:H7 bacteria.

Whole Foods Market is informed that the beef in question apparently came from Coleman Natural Beef whose Nebraska Beef processing plant was previously subject to a nationwide recall for E. coli 0157:H7 contamination. At the time of the previous recall, Whole Foods Market received assurances from Coleman Natural Beef that no product delivered to Whole Foods Market was linked to the recall.

Those assurances are now in question and Whole Foods Market is actively investigating the issue. At this time, no Coleman Natural Beef fresh ground beef products from the Nebraska Beef processing facility are available in any Whole Foods Market stores." (emphasis added)

The wording of this statement implies that Whole Foods Market is an innocent bystander in this affair. That's not entirely true.
Yesterday evening, the
Massachusetts Department of Health and Human Services
also released a statement, which contained the following paragraph:
"Last month, the United States Department of Agriculture (USDA) announced the extension of a national recall for ground beef produced by Nebraska Beef, Ltd. due to possible E. coli contamination. Nebraska Beef produces products under the Coleman brand name, and

a review of records from Whole Foods indicates that some of the stores received product from the recall list. At this time, it is not known why the food listed under the USDA recall was sold to the public after the recall date.

"

(emphasis added)

Whole Foods Market should have been aware that it had received – and was still selling – meat that had been recalled by Nebraska Beef at the beginning of July. Even if Nebraska Beef neglected to notify Whole Foods of the recall – and there is no evidence that Whole Foods was not notified – the list of recalled items was public information, posted on the USDA/FSIS web site.
It was not enough for Whole Foods to "receive assurances" from their supplier that none of the recalled meat had been shipped to the grocery chain. Whole Foods had a responsibility to verify the recall list itself and to remove recalled product from sale promptly.
This latest recall fiasco also underlines the importance of
USDA's recent
– and belated – decision to publish a list of retail stores that received meat and poultry products involved in Class I recalls. Had that policy been in force at the time of the
June 30
and
July 3
recalls, consumers would have known that Whole Foods Markets had received recalled meat, and could have questioned the source of the ground beef before buying it.
How many more people – and their families – must suffer the ravages of an
E. coli
O157:H7 infection before our legislators, the USDA, the meat industry, and the retail food industry put consumer safety at the top of their priority list?