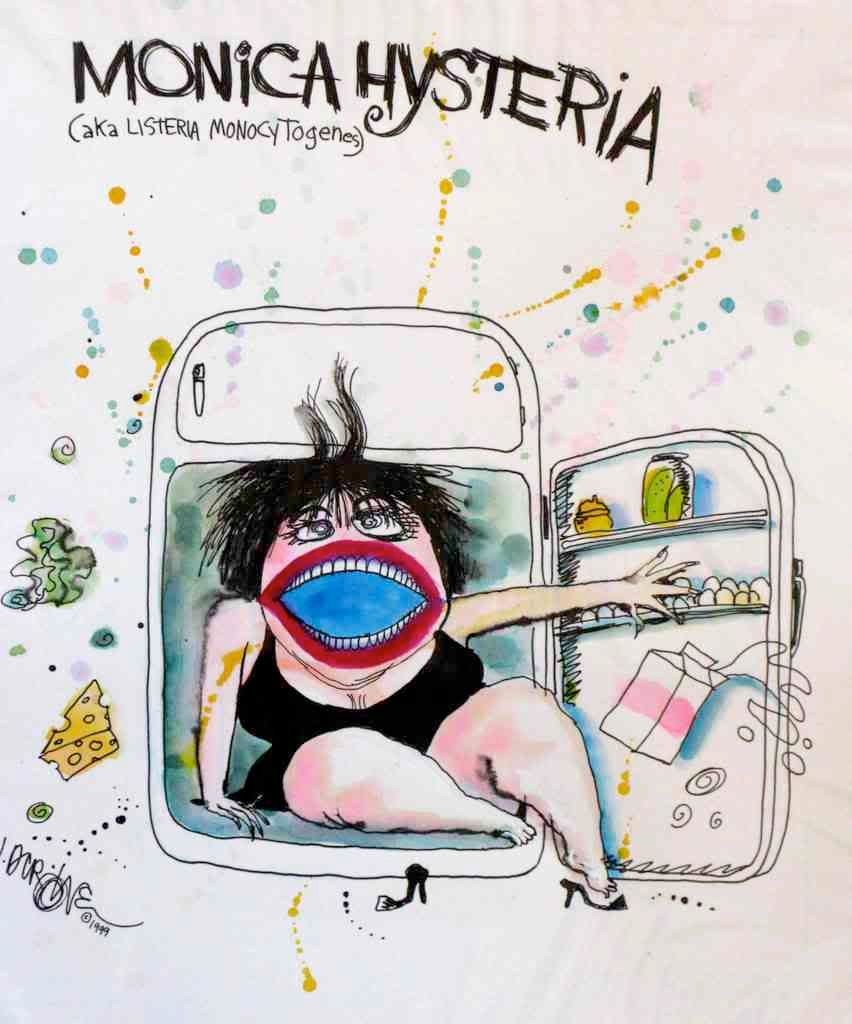 Dr. Mark Raizenne, the Director General of Canada's Centre for Food-borne, Environmental and Zoonotic Infectious Diseases, announced today that the national death toll from the country's
Listeria monocytogenes
outbreak now stands at twelve, according to a
CBC report
. The number of lab-confirmed cases has risen to 26 from 21, and there are 29 suspected cases still under investigation.
The hardest-hit province is
Ontario
, which is reporting 20 confirmed cases, with an additional 13 under investigation. There have been 11 deaths among the 20 confirmed cases; in at least 6 of those deaths, the
Listeria monocytogenes
infection has been judged an "underlying or contributing cause." 
The outbreak was traced to processed meat from Maple Leaf Consumer Foods' Bartor Road facility in Toronto.
Microbiological analysis
of two samples of meat from that facility yielded cultures of
Listeria monocytogenes
that are have genetic fingerprints identical to the outbreak strain isolated from patients. A third sample yielded a very slightly different strain of
Listeria monocytogenes
.
Maple Leaf
has responded to the lab findings by recalling everything produced at the Bartor Road facility since the beginning of June. Some
secondary recalls
have also been announced by companies who used the Maple Leaf meats to produce prepared sandwiches for retail sale.
Consumers,  managers of institutional food service operations, and owners and operators of deli shops are being reminded to check their food supplies against the recall lists published by Maple Leaf, and to discard any suspect food items. 
Anyone who experiences symptoms consistent with
listeriosis
and who may have eaten a cold cut or deli meat in recent weeks, should be examined by a doctor. Pregnant women, the elderly, young children and immune-compromised individuals must be especially careful to avoid eating these types of foods. 
For more information, call toll-free 1-800-O Canada.