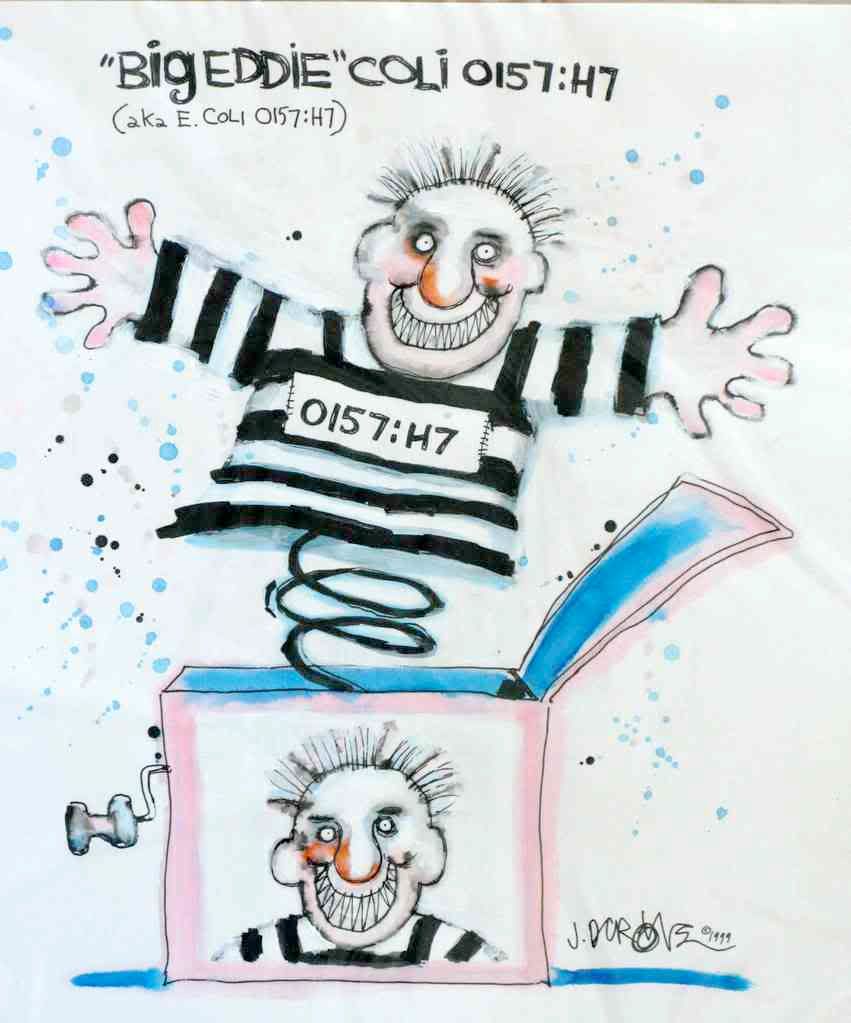 The
Oklahoma State Department of Health

announced yesterday that it is looking into an outbreak of bloody diarrhea in the northeastern part of the state. One person has died so far, at least 14 people have been hospita
lized, and more than 20 possible cases are under investigation. 
The victims are from Tulsa and several other communities in that part of the state, including Bixby, Pryor, Sand Springs, Locust Grove, Broken Arrow, Peggs and McAlester. Many of them ate at the Country Cottage restaurant in Locust Grove, OK.
Health authorities suspect
E. coli
, based on the range and severity of the symptoms – diarrhea, bloody diarrhea, vomiting, severe abdominal cramps, with little or no fever. There is not yet any confirmation of this hypothesis; lab tests are still in progress.
There is no firm evidence that the outbreak originated with the restaurant; an investigation is still in progress. The Country Cottage is reportedly "in compliance" with health standards, according to a report in the
Tulsa World
, and 
was given permission by health inspectors on Saturday to remain open. Nevertheless, the restaurant was planning to close today (Tuesday) in order to cooperate in the outbreak investigation.
Anyone who lives in or has recently visited the northeastern part of Oklahoma – including Tulsa – and who is experiencing any of the symptoms described above, should seek medical attention immediately. Whether this proves to be an outbreak of
E. coli
O157:H7 or some other gastrointestinal pathogen, it is a very dangerous microbe.