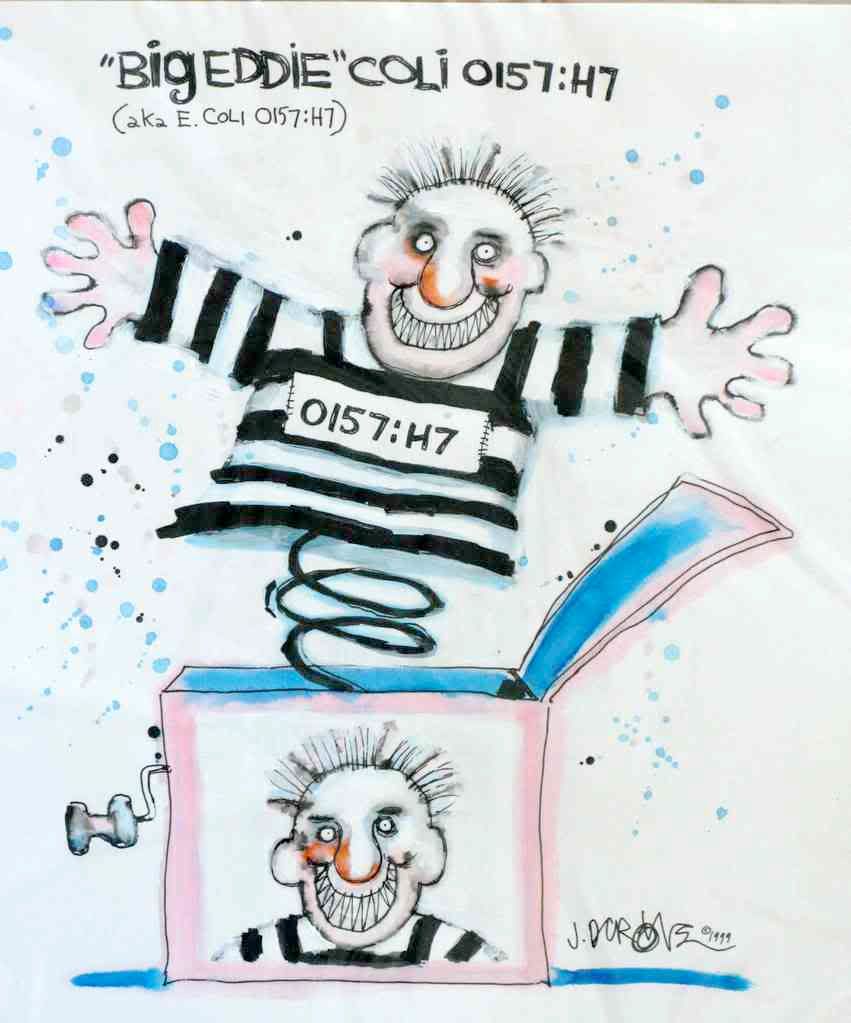 The Omaha World-Herald carried a
report by Joe Ruff
yesterday that summarized the Nebraska Beef
E. coli
O157:H7 story.
According to spokespersons for Nebraska Beef and the USDA, everything is under control and the company is continuing to operate "
... with increased testing for food safety
."
Meatingplace.com reports that USDA signed off on Nebraska Beef's initial corrective actions following the July 3rd recall. So, what happened? Apparently, the most recent outbreak and recall was triggered by a different strain of
E. coli
O157:H7. A USDA spokesperson told reporters that
"... the corrective actions the agency approved at that time only applied to E. coli O157:H7 strain linked to the ground beef-related illnesses."



Since when are corrective actions strain-specific?



The answer can be found in the Omaha World-Herald article. The meat covered in the new recall was processed in a different part of the Nebraska Beef plant.
Am I the only one who finds this worrisome? Nebraska Beef has a long history of
E. coli
O157:H7 contamination problems going back several years, as
Bill Marler
has reported on more than one occasion. How can USDA justify reviewing corrective actions in only one part of the processing plant?
And while we're asking pointed questions, what is significant about the three production dates –
June 17, June 24 and July 8
– on which the latest 1.2 million-pound mountain of recalled beef was produced? Was that part of the processing plant idle during the periods June 18-23 and June 25-July 7? Or was USDA only able to document
E. coli
O157:H7 contamination on those very specific production dates? 
If the same strain is present in meat processed in the same part of the plant on three widely spaced dates, there is a strong probability that it is also present in meat processed on the intervening dates. Is there yet another outbreak and recall in the offing?