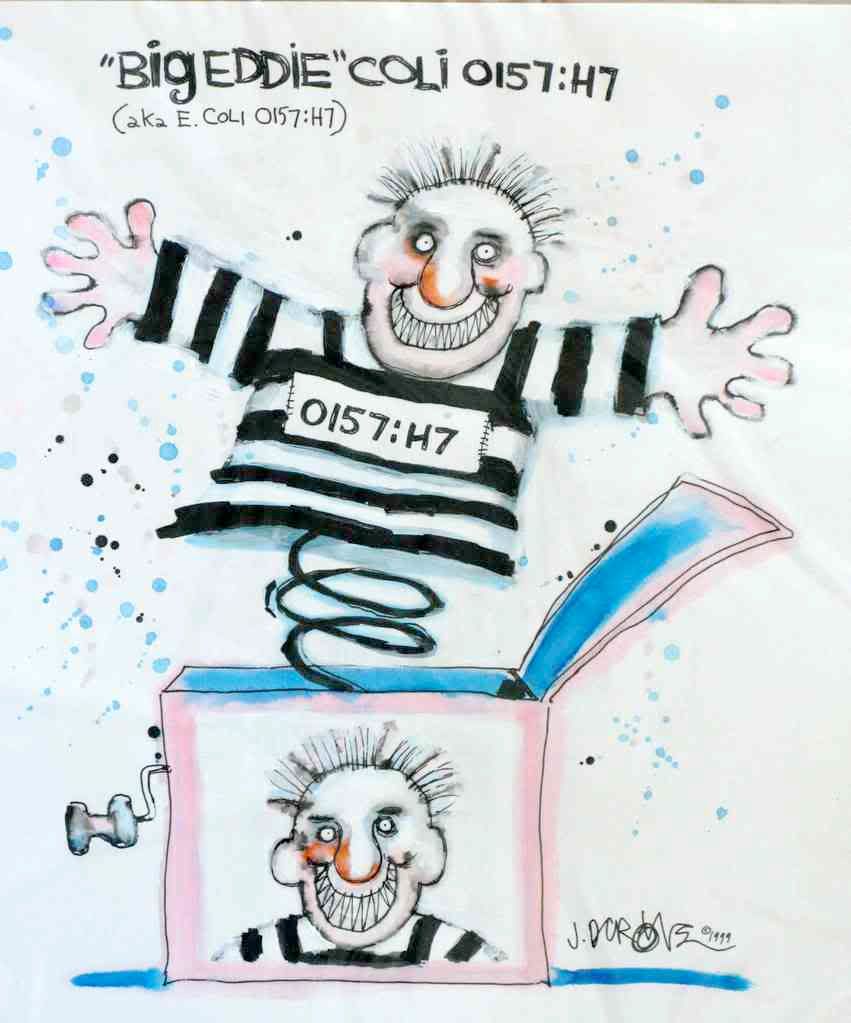 He's baaaack!

Bill Marler
reported this morning that six people in the Dayton, Ohio area have been infected by
E. coli
O157:H7 in the last two weeks. The cases, apparently are linked to ground beef purchased from three local-area markets.
Two of the victims purchased their meat from the Dorothy Lane Market location on Washington Square.
Dorothy Lane
has recalled all ground beef labeled with "sell by" dates between June 9th and July 29th.
Dorothy Lane procured its meat from the same Nebraska Beef plant that was implicated in last month's seven-state outbreak of
E. coli
O157:H7. There's no information as yet whether the same strain of
E. coli
O157:H7 is responsible for this current rash of illnesses.
There are still some loose ends dangling from the earlier outbreak, most notably in
Georgia
. While the meat that infected at least eight people in Colquitt County originally came from Nebraska Beef and was contaminated with the outbreak strain of
E. coli
O157:H7, the Georgia meat was not part of the 5.3 million pound Nebraska Beef recall. Nor was the Georgia meat recalled subsequently.
The
Georgia illness cluster
arose in late June, putting it in the same date range as the meat recalled by Dorothy Lane. Might the Georgia and Dayton clusters be linked? We should have a better idea in the next week or two.