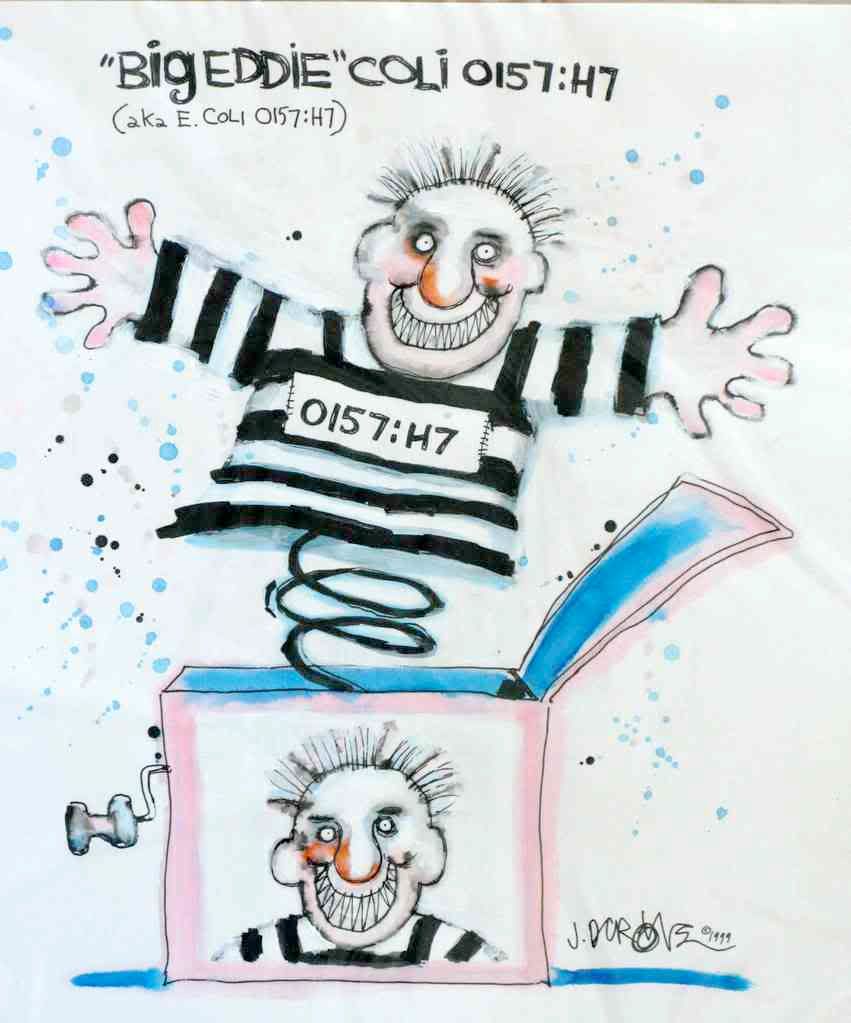 CDC announced
this evening that a seventh state – Utah – has been added to those reporting at least one lab-confirmed case of
E. coli
O157:H7 in the outbreak linked to contaminated beef supplied by Nebraska Beef.
The agency now reports a total of 49 cases: Georgia (4), Indiana (1), Kentucky (1), Michigan (20), New York (1), Ohio (21), and Utah (1). The most recent victim became ill on July 1st. Twenty-seven people have been hospitalized, and at least one is suffering from hemolytic uremic syndrome (HUS).
The wide distribution of the contaminated meat probably means that other previously unexplained cases of
E. coli
O157:H7 may eventually be tied to this outbreak. Certainly, the recognized number of cases in Georgia is likely to rise as CDC completes its evaluation of
the Colquitt County data
. And the number of recognized HUS victims will also increase as CDC continues to fold the Georgia data into the totals.
There has been no official word from USDA on the progress of the
Nebraska Beef
and
Kroger
recalls. The agency has neither confirmed nor denied
an earlier report
that contaminated meat found at the Barbecue Pit restaurant in Georgia was not on Nebraska Beef's July 3rd list of recalled items. Nor has the recall been expanded further.
Perhaps USDA and Nebraska Beef are hoping that all of the contaminated meat has been discarded – or consumed.