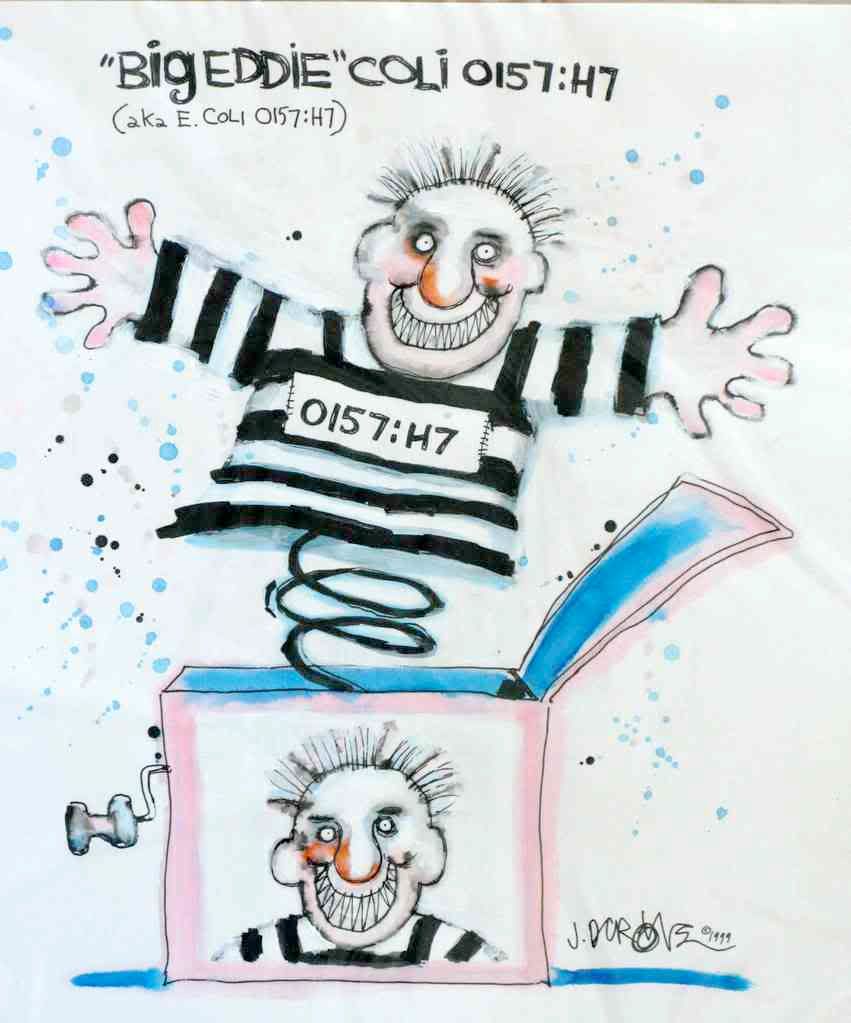 WALB News
in South Georgia is reporting that health authorities have confirmed finding
E. coli
O157:H7 in a sample of ground beef from the Barbecue Pit restaurant in Moultrie (Colquitt County). The restaurant ground the beef itself using sirloin supplied from Nebraska Beef.
Colquitt County has been the scene of
an outbreak of

E. coli

O157:H7
that has sickened at least 8, and possibly as many as two dozen, people. The eight confirmed victims all were infected with the same strain of
E. coli
O157:H7 that has been found in the meat sample from the Barbecue Pit. This is also the same strain that is responsible for the
recent Ohio/Michigan outbreak
.
The meat from Nebraska Beef that has been implicated in the Georgia outbreak was not part of the 5.3 million pounds recalled by the company
on July 3rd
, although it falls into the same date range as the previously recalled meat.
How much more contaminated meat has Nebraska Beef sold?