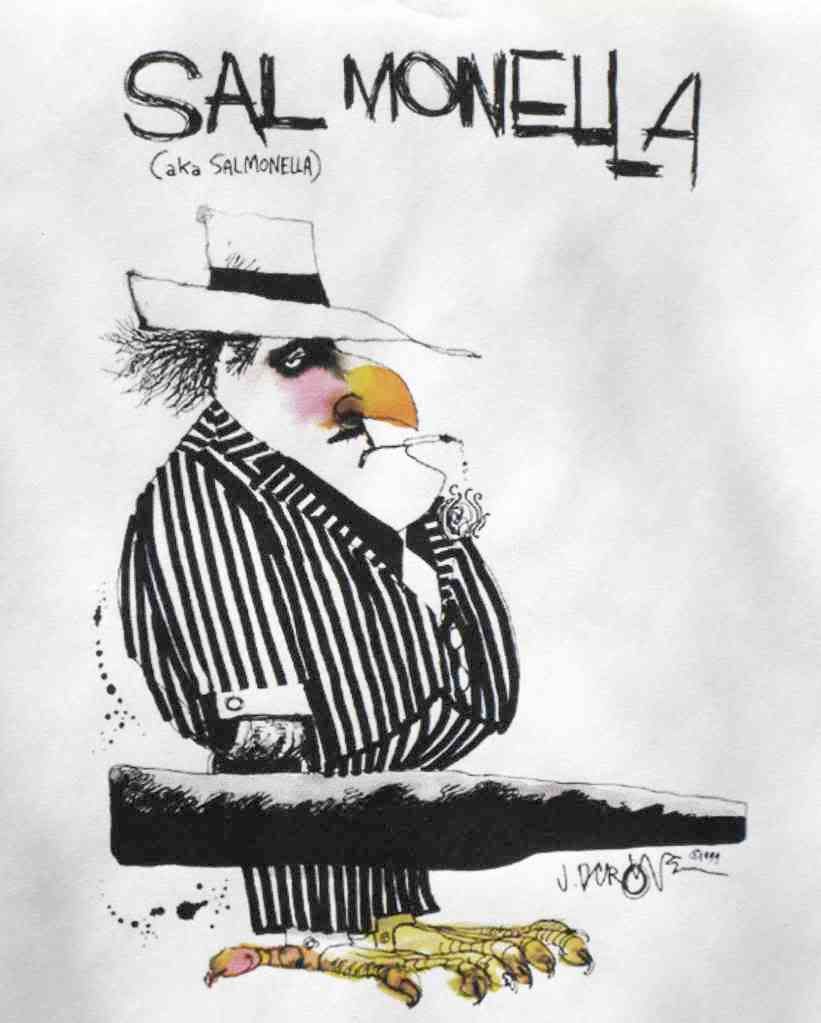 In
its latest update
on the
Salmonella
Saintpaul outbreak investigation, CDC has finally given consumers some insight into why the list of suspect foods has been expanded. Here is what they say:
"An initial epidemiologic investigation in New Mexico and Texas comparing foods eaten by persons who were ill in May to foods eaten by well persons identified consumption of raw tomatoes as strongly linked to illness. A similar but much larger, nationwide study comparing persons who were ill in June to well persons found that ill persons were more likely to have recently consumed raw tomatoes, fresh jalapeño peppers, and fresh cilantro. These items were commonly, though not always, consumed together, so that study could not determine which item(s) caused the illnesses.

Recently, many clusters of illnesses have been identified in several states among persons who ate at restaurants. Most clusters involve fewer than 5 ill persons. Three larger clusters have been intensively investigated. In one, illnesses were linked to consumption of an item containing fresh tomatoes and fresh jalapeño peppers. In the other two, illnesses were linked to an item containing fresh jalapeño peppers and no other of the suspect items. The accumulated data from all investigations indicate that jalapeño peppers caused some illnesses but that they do not explain all illnesses. Raw tomatoes, fresh serrano peppers, and fresh cilantro also remain under investigation."
Along with this explanation, CDC also has expanded its advice to consumers. Until the government is certain the contaminated food that is causing this outbreak is no longer on the market, infants, elderly, and immunocompromised individuals should avoid eating raw jalapeño peppers and raw serrano peppers, and should limit consumption of raw tomatoes to those included on the FDA safe list –
updated earlier today
to include tomatoes grown in Idaho and Rhode Island.
I would take CDC's recommendation two steps farther. I would extend the caution against raw peppers to all consumers – not just "...infants, elderly persons, and those with impaired immune systems." In addition, based on CDC's newly-released information, I would add fresh cilantro to the list of foods to be avoided.
At first glance, it appears unfortunate that the three large illness clusters have given such contradictory results. But this might be a blessing in disguise for investigators. If I were in their shoes, I would be looking for a common element in the production/distribution chain – one shared both by jalapeño peppers and by tomatoes. Contamination at a common point, such as a packing house or distribution facility, could explain the outbreak pattern.
As of 9pm (EDT) yesterday, 1,017 lab-confirmed cases of
Salmonella
Saintpaul have been attributed to this outbreak. At least 203 have been hospitalized. Three hundred of the victims (nearly 30% of the total) became symptomatic on or after June 1st – the most recent on June 26th.
This outbreak is looking very much alive.