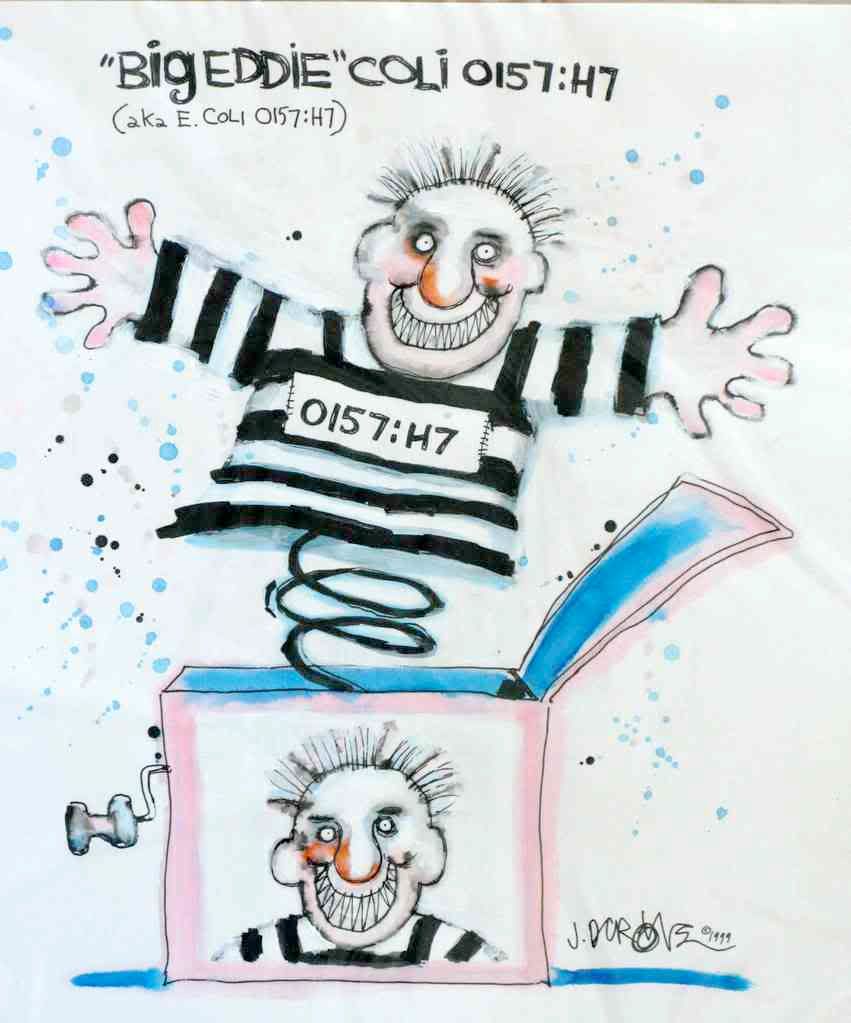 It's past time for CDC to update its
E. coli

O157:H7 outbreak investigation web page
, which hasn't changed since July 3rd.
According to the Ohio Department of Health, that state now has confirmed 21 cases of the outbreak strain of
E. coli
O157:H7 – up from 20 confirmed cases as of July 3rd – and is investigating an additional four probable victims.
Of greater significance is new information that ties the
E. coli
O157:H7 outbreak in Colquitt County, GA even more closely
than before
to the Nebraska Beef recall and the Ohio/Michigan outbreak that spawned it.
The Southwest Georgia Public Health District
reported earlier today
that it had confirmed eight cases of
E. coli
O157:H7 illness, with four additional "probable cases" in the pipeline and several more possible cases under investigation. At least one of the victims was infected by the same strain that caused the Ohio/Michigan outbreak. A Moultrie, GA restaurant – The Barbecue Pit – is implicated in the outbreak and closed voluntarily on July 3rd to aid the investigation.
This evening, District Health Director Dr. Jacqueline Grant released newly-acquired information about the outbreak's origins. Management of The Barbecue Pit advised that they had changed meat suppliers prior to the outbreak. The new supplier had purchased meat from Nebraska Beef – recently identified as the source of
E. coli
O157:H7-contaminated meat that has sickened at least 42 people in Ohio and Michigan.
A USDA investigator met this morning with the restaurant management and the District Health officials. Will the next recall announcement be made by the distributor who supplied meat to The Barbecue Pit restaurant?