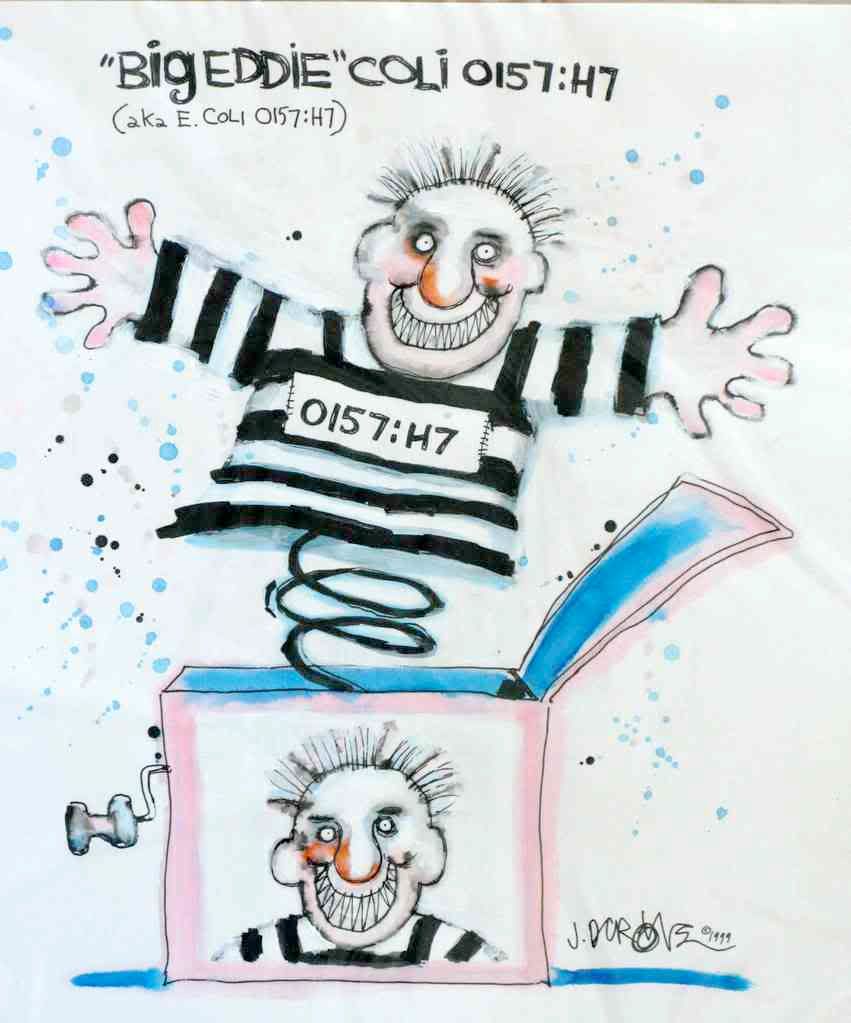 With the United States in the midst of an outbreak of
E. coli
O157:H7 that has been traced to ground beef, and with the recall of more than 530,000 pounds of beef and beef trimmings from Nebraska Beef due to
E. coli
O157:H7 contamination, it's clear that our national recall alert system leaves a lot to be desired.
The initial recall that resulted from this outbreak was announced by
The Kroger Company on June 25th
. The Kroger recall, which was limited to ground beef sold in their Michigan and Ohio stores, was also posted on the
USDA/FSIS recall notice
list.
Next, on June 30th, Nebraska Beef Ltd.
announced its recall
of 531,707 pounds of beef after FSIS found
E. coli
O157:H7 in samples from two federally inspected establishments that had purchased meat from Nebraska Beef. That recall, too,
was posted on the FSIS web site
. But the company and the agency declined to identify the establishments to which Nebraska Beef had shipped the recalled meat.
Kroger's expanded its recall
very substantially on July 1st as a result of the Nebraska Beef recall. And
Giant Food Stores
recalled one batch of preformed burger patties that same day, due to "
E. coli
" contamination. Both of these July 1st recalls were described by the companies as "Class I" recalls – a classification that, according to USDA and FDA, represents a high level of health risk.
Neither of these July 1st recalls has appeared on the FSIS recall web page. The government appears to be relying solely on the supermarkets to get this vital food safety information into the hands of customers. Coverage of the expanded Kroger recall has been very spotty. The initial
New York Times news item
, for example, made no mention of the extension of the recall beyond the borders of Ohio and Michigan. And media reports of the Giant Food Stores recall have been conspicuous by their absence.
As of 2:30pm (EDT) yesterday,
Michigan
has confirmed 21 genetically linked cases of
E. coli
O157:H7. More than half of the patients purchased or ate ground beef from Kroger's, but the state does not say whether it has been able to trace back the source of the pathogen in the other confirmed cases.
Ohio
has now confirmed 20 cases linked genetically to this outbreak, and is investigating four more.
No other states have linked cases to this outbreak – yet. Georgia, one of the states included in the expanded Kroger recall, is investigating an outbreak of
E. coli
O157:H7
in the southwest
part of the state, but has not yet established a food link.
CDC
still considers the
E. coli
O157:H7 outbreak to be confined to Ohio and Michigan. Let's hope they are right.
But containing a food poisoning outbreak requires cooperation from all parties – not just to recall the contaminated food, but to make sure that the information reaches consumers in timely way. It's clear that FSIS, by neglecting to post the July 1st recall actions of Kroger and Giant, is not pulling its share of the load. What is the agency waiting for – a larger outbreak?