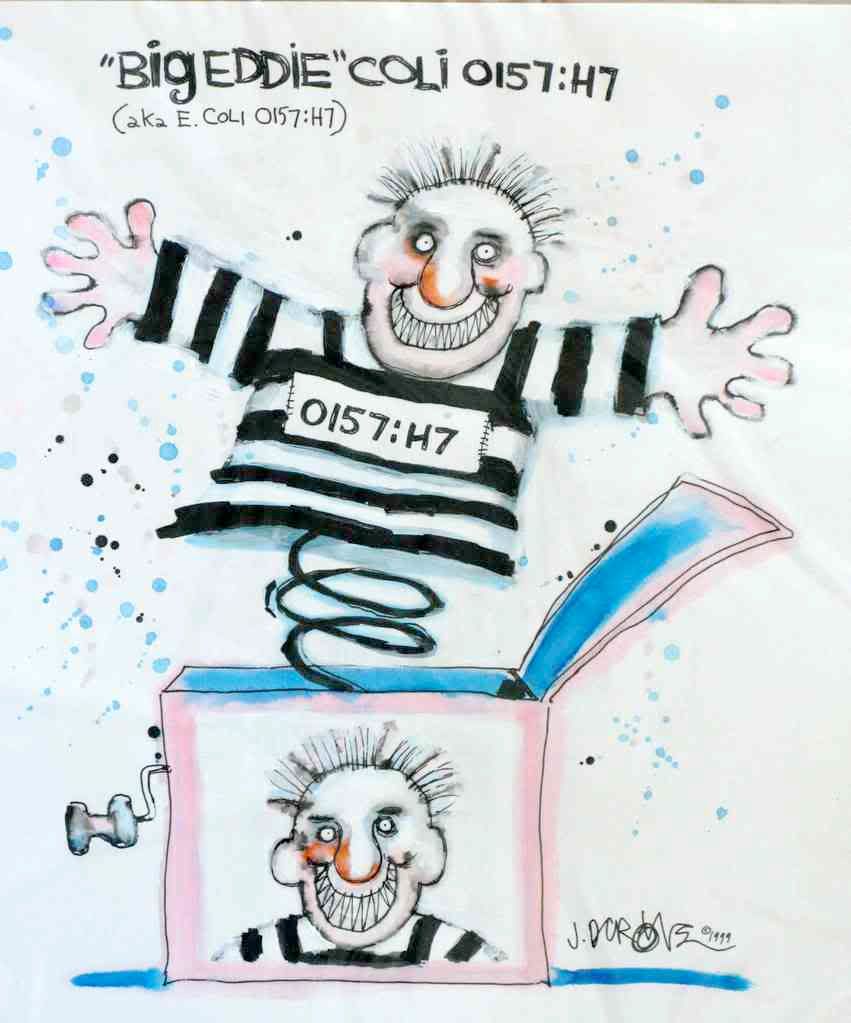 I suggested
on July 2nd
that the
E. coli
O157:H7 outbreak that triggered a recall by Nebraska Beef and The Kroger Company might extend beyond Ohio and Michigan – into Georgia, to be precise. It would appear that my hunch was correct.
On June 30th
, the Southwest Georgia Public Health District reported that it was investigating the source of two confirmed cases of
E. coli
O157 in Colquitt County. An additional dozen suspect cases were also under investigation.
Earlier today,
Bill Marler cited a report
in the Moultrie Observer that six people were now confirmed to have been infected with
E. coli
O157:H7. Three more individuals – all suffering symptoms of hemolytic uremic syndrome – are also expected to be confirmed as victims of this outbreak.
Brenda Greene, the Deputy Director of the public health district told the
Moultrie Observer
that a "...
specimen sample from one of the patients resulted in a match to the same strain of

E. coli

bacteria in disease outbreaks in Michigan and Ohio
," and that CDC and state epidemiologists agreed "...
ground beef may be a source..." of the Colquitt County outbreak.

All of the infected individuals ate at the
Barbecue Pit,
a Moultrie restaurant. The restaurant has closed to aid the investigation, which is proceeding over the holiday weekend.

This will likely send epidemiologists and public health officials in the other 47 states scurrying back through their records of unexplained

E. coli

O157:H7 cases from May and June. At least CDC won't have to figure out what food to blame for this outbreak.