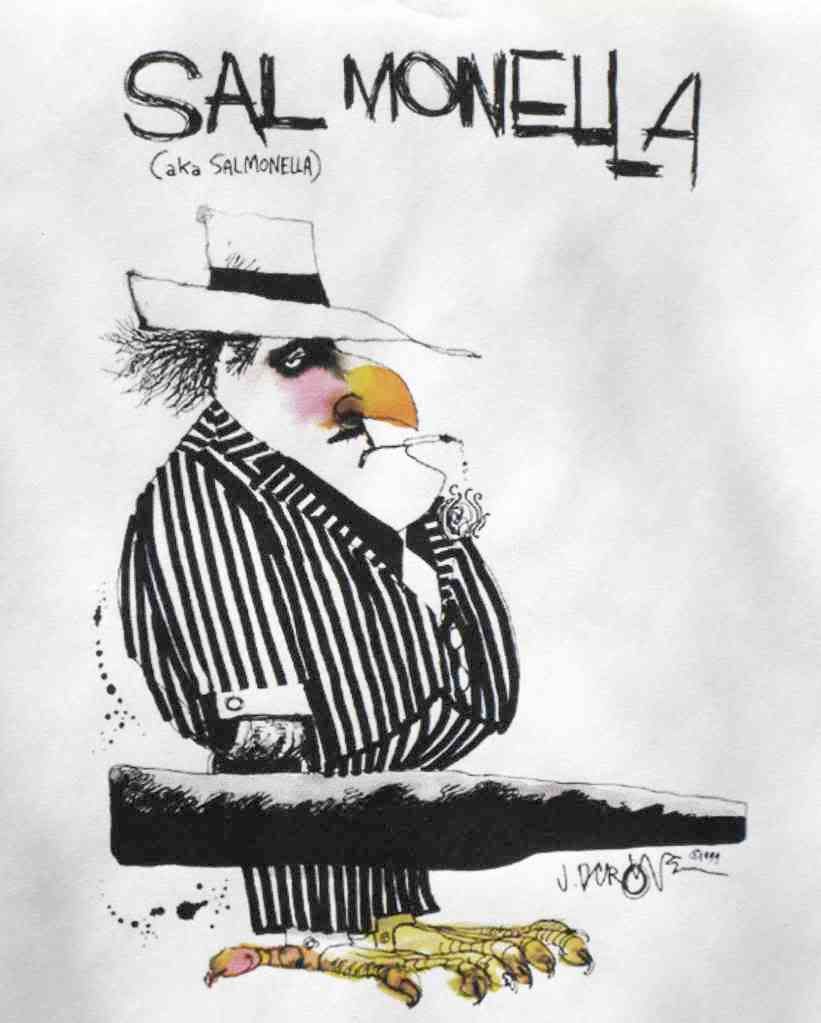 It looks as though my crude Outbreak Profile was pointing in the right direction
two days ago
. CDC posted a "date of onset" curve for the first time this evening, and the shape of the curve seems to show that the outbreak has passed its peak.
This does not mean that there won't be a further increase in the tally of cases. Nor, according to the update that appeared today on the
FDA website
has the warning against consuming certain types of tomatoes been canceled.
CDC reports
that, as of 9pm (EDT) yesterday, there are now 1,220 lab-confirmed cases of
Salmonella
Saintpaul infection. The number of cases for which certain important details – including the date of onset – are known has risen from 828 (
as of the July 16th report
) to 1,167. The number of cases with an onset date in June or July has risen correspondingly, from 372 to 625.
The winding down of this outbreak is a mixed blessing. Of course, no one wants to see even one more person fall ill with a
Salmonella
infection. But entering this phase of an epidemic without having identified the source of the contamination makes it very likely that the culprit will never be known.
Why is this important? Because history – and outbreaks – have a nasty habit of repeating themselves when left unsolved.
Malt-o-Meal
can attest to that. So can the tomato grower on Virginia's eastern shore, whose tomatoes were the source of
two

Salmonella

outbreaks
– two years apart.
In the absence of a solution to this microbiological mystery, we probably have not seen the last of this strain of
Salmonella
Saintpaul.