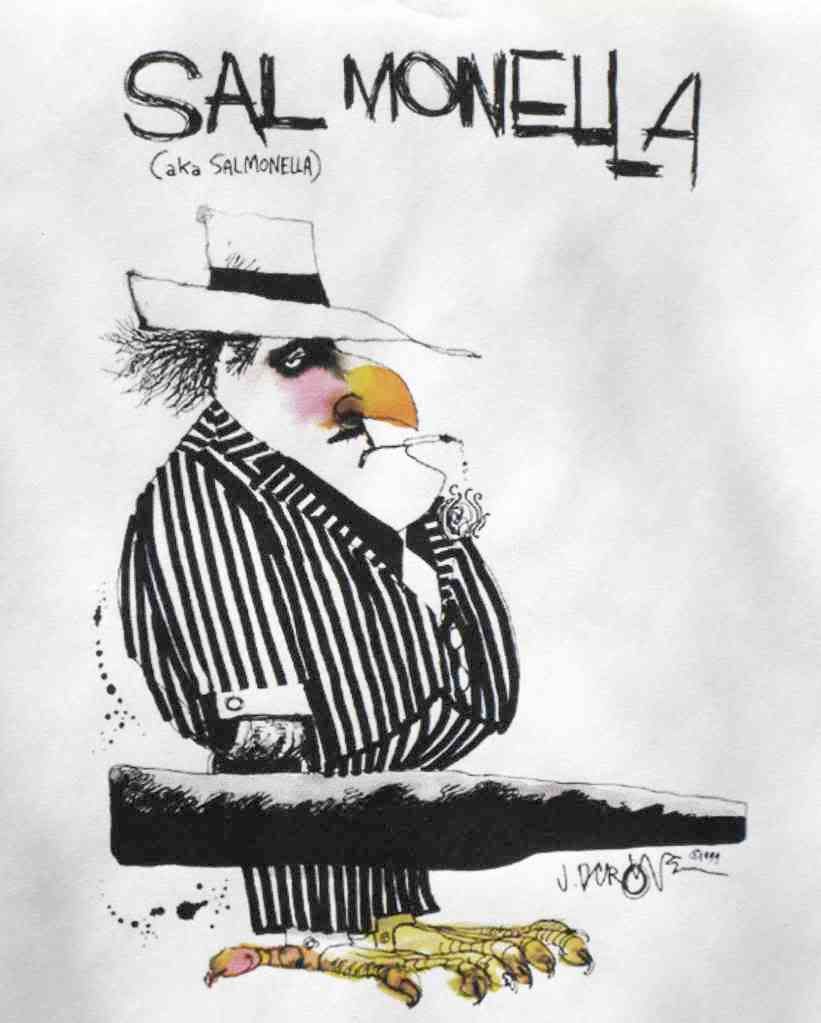 In a major break in the hunt for
America's Least Wanted (Salmonella
Saintpaul, that is), the
Colorado Department of Public Health and Environment
(CDPHE) has announced the recovery of the outbreak strain from a jalapeño pepper.
The pepper was purchased at a Wal-Mart store in Montezuma County on June 24th by a victim of the multi-state
Salmonella
outbreak, who began to experience symptoms of salmonellosis on July 4th.
This second isolation of
Salmonella
Saintpaul from a jalapeño pepper – the first definitively tied to a victim of the outbreak – will be a major boost to FDA's attempts to find the source of the contaminant.
I hope that FDA hasn't cast aside the original
New Mexico case control studies
that pointed to Mexican tomatoes. The state's health department determined that there appeared to be a correlation between
Salmonella
Saintpaul illnesses and tomatoes purchased from
Wal-Mart, Lowe's and Basha's food markets
. Wal-Mart's tomatoes originated in Florida and Mexico; Lowe's and Basha's purchased their tomatoes exclusively from Mexico.
There are now three separate directional arrows, all of which should be pointing to a common source for FDA to follow in its investigations:
The New Mexico case control study pointing to tomatoes from Mexico
The finding by FDA of a

Salmonella

Saintpaul-contaminated jalapeño pepper imported from Mexico by a McAllen, TX importer/distributor
The detection of

Salmonella

Saintpaul in a jalapeño pepper purchased from Wal-Mart by an outbreak victim in Colorado.
CDC reported
yesterday afternoon a total of 1,304 lab-confirmed cases. The most recent estimated onset date is July 13th. With the outbreak continuing to slow, there will be very few new opportunities to find additional clues to the origin of the contaminant. Let's hope these three directional arrows lead FDA to the source.