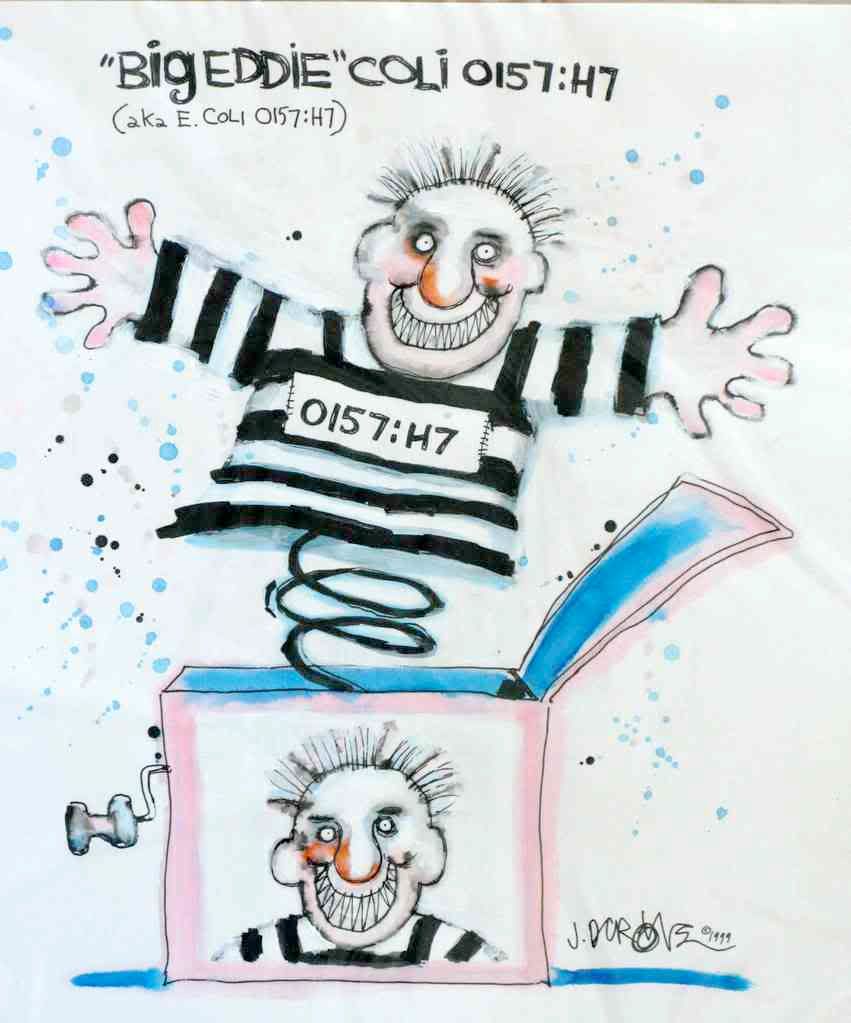 It's been more than a week since CDC last provided consumers with an update on the
E. coli
O157:H7 outbreak that began in Michigan and Ohio and then spread to Georgia.
As of July 3rd
– the date of CDC's last update – there were 41 confirmed cases of
E. coli
O157:H7 in Ohio and Michigan. Kroger's had recalled ground beef from stores in multiple states, and Nebraska Beef had just announced an expanded recall of 5.3 million pounds of beef and beef trimmings.
But that wasn't the end of the story. Here's what has happened since July 3rd.
Ohio is investigating a total of 25 cases of

E. coli

O157:H7, 21 of them confirmed and definitely linked to the contaminated ground beef. The state health authorities consider the remaining 4 cases as probably linked to the outbreak.
Michigan now has identified 22 cases of

E. coli

O157:H7 illnesses that are linked genetically to the outbreak, up from the 21 reported by CDC on July 3rd. Twelve of the Michigan cases required hospitalization.
Georgia has announced that the

E. coli

O157:H7 restaurant-associated outbreak in the southwest part of that state is linked to the Ohio/Michigan outbreak. At least 8 people are confirmed to have become infected with the same strain of

E. coli

O157:H7 as the one that sickened as many as 47 people in Ohio and Michigan. The implicated restaurant purchased sirloin beef from a distributor, who had procured the meat from Nebraska Beef. A sample of the meat was tested by USDA and determined two days ago to be contaminated by the outbreak strain of

E. coli

O157:H7. The meat in question was

not

part of the 5.3 million pound recall, but was shipped by Nebraska Beef in the same time period as the recalled products.
And here is what hasn't happened since July 3rd.
CDC has not updated its

E. coli

O157:H7 investigation web page, even though the link between the Georgia and the Ohio/Michigan cases has been confirmed microbiologically.
USDA has not issued a news release to warn the public that the outbreak is no longer confined to Ohio and Michigan, or that whole cuts of meat supplied by Nebraska Beef – such as sirloin – might also be contaminated with

E. coli

O157:H7.
Nebraska Beef has not expanded its recall to include meat from the Georgia outbreak in the list of recalled products.
What is everybody waiting for – an
E. coli
O157:H7 the size of the
Salmonella
Saintpaul outbreak?