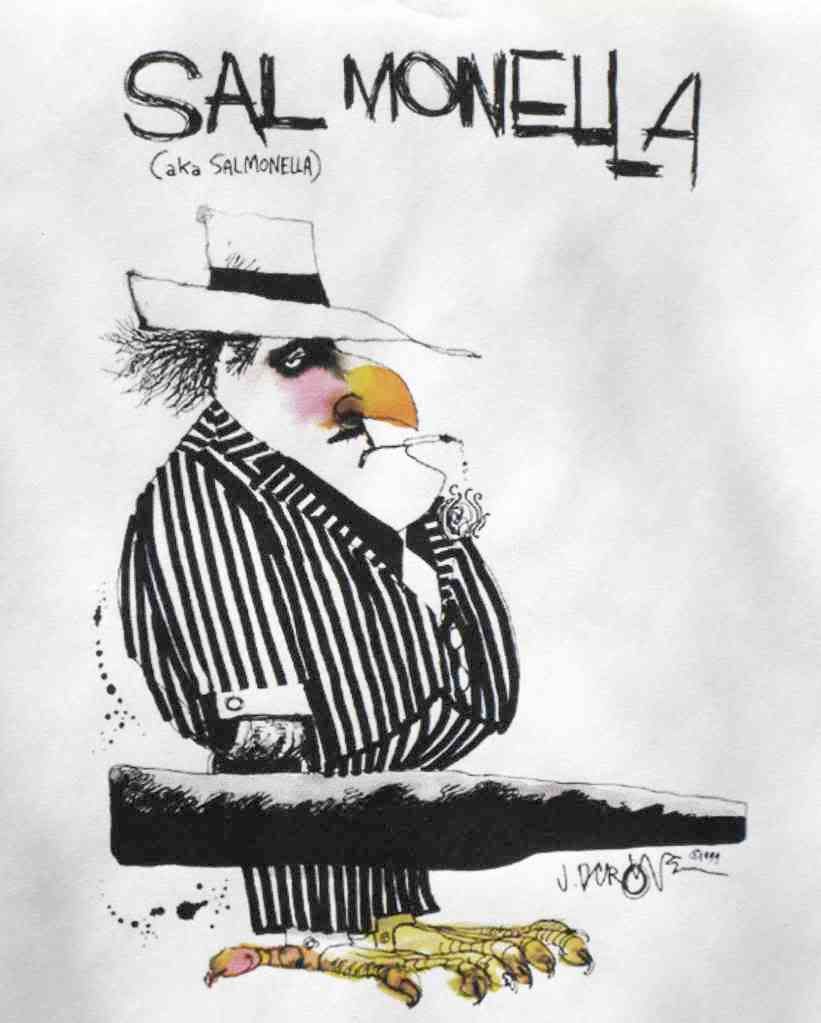 The
Salmonella
Saintpaul outbreak shows no signs of ending. According to
today's report from CDC
, the most recent victim became ill on July 4th - just 10 days ago.
CDC now acknowledges 1,148 lab-confirmed cases; 220 people have been hospitalized. Victims of the
Salmonella
outbreak have been reported in 42 states and the District of Columbia. In addition, four Canadians who traveled in the United States became ill with the outbreak strain shortly after returning home.
While many older cases continue to be reported, at least 348 of the 1,148 people became ill on or after June 1st. Since CDC still is not breaking down case numbers by onset date, I am continuing to chart the cases by report date. Here is today's Outbreak Profile chart: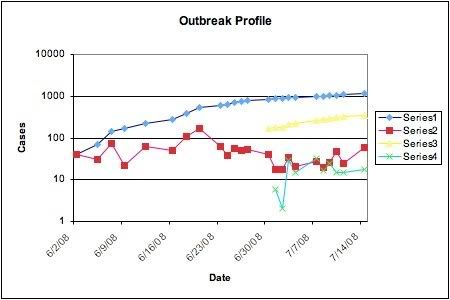 As of today, there has been no further news from FDA on the progress of their lab and field investigations.