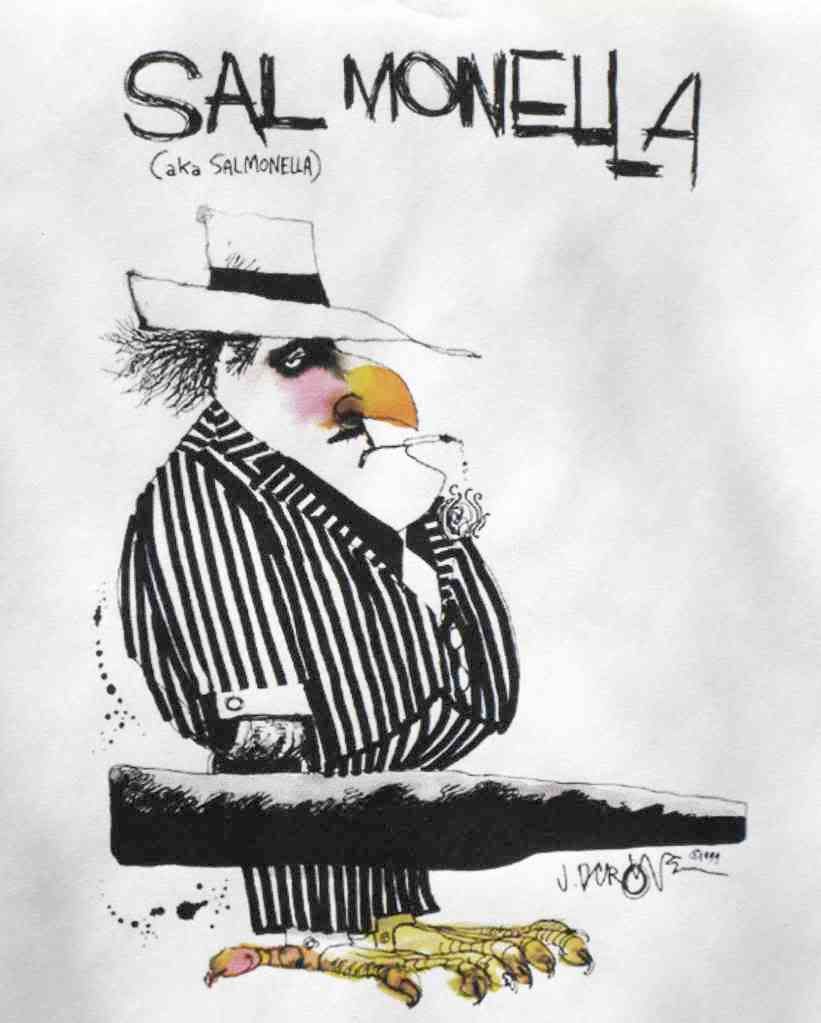 CDC released
its daily diet of
Salmonella
Saintpaul news yesterday evening. As of 9pm (EDT) on July 10th, there are 1090 lab-confirmed illnesses in 42 states, the District of Columbia and Canada; at least 210 people have been hospitalized, and one person has died.
According to the CDC report, 330 of the victims first experienced their symptoms on or after June 1st. The most recent reported onset date is now July 1st. Clearly, this outbreak is still very much alive.
Including the most recent CDC data, my Outbreak Profile Chart now looks like this.

CDC is recommending that consumers take the following precautions until this outbreak is over:
Until health officials know that the contaminated product or products are no longer on the market, persons with increased risk of severe infection, including infants, elderly persons, and those with impaired immune systems, should not eat raw jalapeño peppers or raw serrano peppers. They should also only eat raw tomatoes that are on the FDA safe list. Produce grown at home is not part of this warning. Other persons who are concerned and who want to reduce their risk of Salmonella infection can take similar precautions. Consumers should be aware that raw jalapeño peppers are often used in the fresh preparation of salsa, pico de gallo, and other dishes.
How did an outbreak that first appeared to be strongly linked to certain types of raw tomatoes end up jumping to raw jalapeño or serrano peppers? There are at least three possibilities.
A contaminated field may have first been planted with tomatoes, then – after the tomatoes were harvested – with peppers.
A contaminated irrigation pond might have been used to water both crops.
A packing house might have handled – and contaminated – both the tomatoes and the peppers.
It has also
been suggested
that this outbreak's "second wind" might be due to food-handlers who were infected during the earlier phase of the outbreak, are still carrying
Salmonella
Saintpaul, and are infecting food that they prepare and serve in restaurants. While theoretically possible, I am inclined to discount this hypothesis for two reasons:
The number of cases in New Mexico – the hardest hit state on a

per capita

basis – has continued to increase. New Mexico, however, has not experienced even one restaurant-associated cluster of cases. And illnesses transmitted by food handlers would tend to result in restaurant-associated illness clusters.
Illnesses transmitted by food handlers would not tend to be linked to a single specific food item, or even to a few items. These illnesses would be more likely to encompass the entire range of menu items offered in a restaurant.
FDA continues to proceed by process of elimination.
Yesterday
, the agency updated its list of "safe" growing areas to include the Mexican state of Coahuila. That leaves only the states of Jalisco and Sinaloa open to question. And a new section –
Advice for Packers and Shippers of Fresh Produce
– has been added to the agency's web site.
But FDA has not announced any new leads in its trace-back investigations. Nor, in the absence of a lucky break, is it likely to do so.