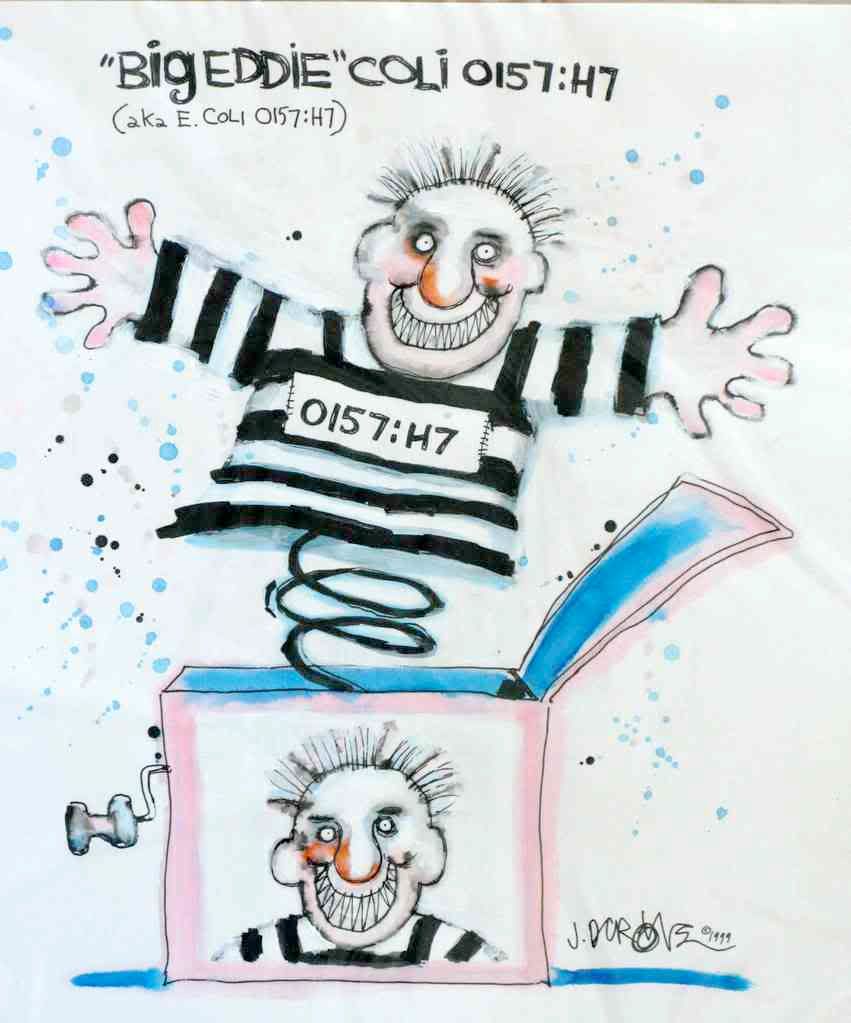 According to
WALB News
(Channel 10) in Albany, GA, there are now eight lab-confirmed cases of
E. coli
O157:H7 in Colquitt County. At least some of those cases appear to be due to the same strain of the pathogen that has sickened more than 40 people in Ohio and Michigan and triggered
the recall
last week of 5.3 million pounds of beef.
The size of the Colquitt County outbreak will likely grow. Health authorities have tested more than two dozen patients for
E. coli
O157:H7 and are still awaiting results on many of those tests.
Seven of the eight confirmed victims report having eaten at the Barbecue Pit restaurant in Moultrie, GA. The restaurant closed on
July 3rd
, so that health authorities could carry out a thorough investigation.
Not all of the confirmed and suspected victims of this outbreak, however, reported eating hamburger at the Barbecue Pit. But there might have been an opportunity for cross-contamination in the restaurant's kitchen, or some of the sick individuals might have contracted the infection while caring for one of the initial victims.
It's becoming increasingly likely, if the WALB report is accurate, that some of the meat recalled by Nebraska Beef is the source of this outbreak. CDC, however, has not yet acknowledged a link between the Ohio/Michigan outbreak and the one in Colquitt County, GA. That might happen as early as this evening – if the agency finds the time to update its
outbreak investigation web page
, which it last did on July 3rd.
Meanwhile, I'm left wondering how many other sporadic cases and small-scale outbreaks of
E. coli
O157:H7 have been caused by contaminated meat shipped by Nebraska Beef since early May.